Discussion Starter
•
#1
•
So... after trying to be a guardian for a breeder (didn't work out because the breeder had a parvo scare), I became a foster home for IDOG to see just how having two doodles in the house would be. We got Jack a month ago today and have decided to keep him!
Bodzin and Jack love each other and it really is pretty easy having two. Jack has great recall and has helped Bodzin learn that skill. Bodzin does all the other commands well and has been helping Jack with that. Jack still has a ways to go with unlearning play biting, but he is making progress.
I thought I would share some pictures with you all:
Jack in Bloom!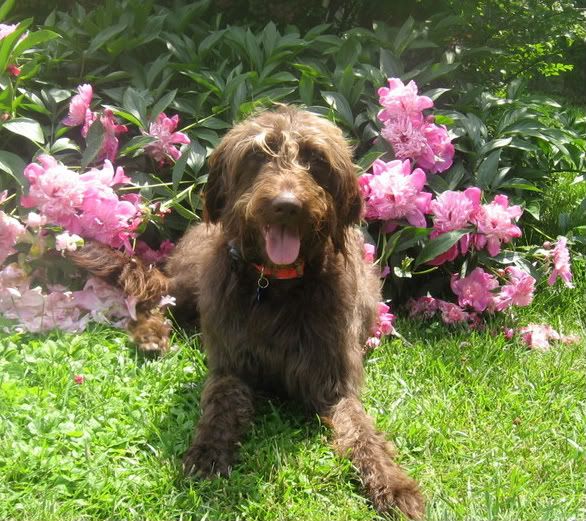 Jack and Bodzin wrestling: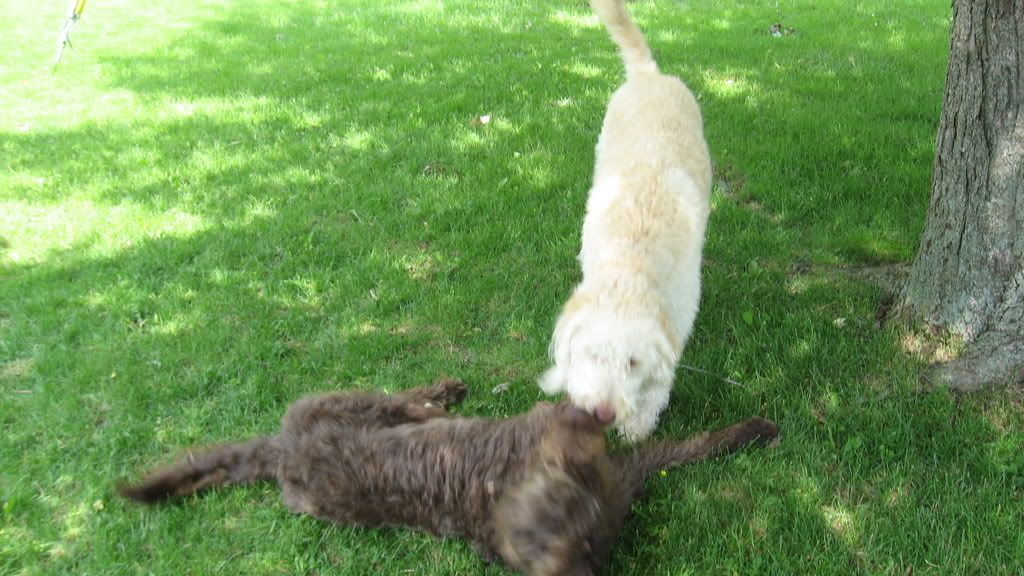 Jack and Bodzin after a mud puddle session: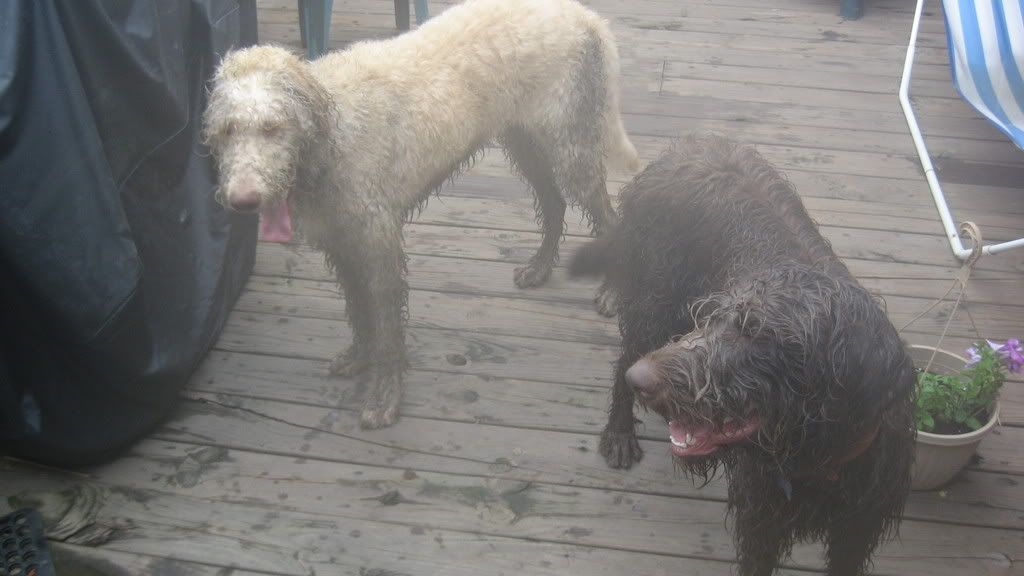 Jack and Bodzin in the yard: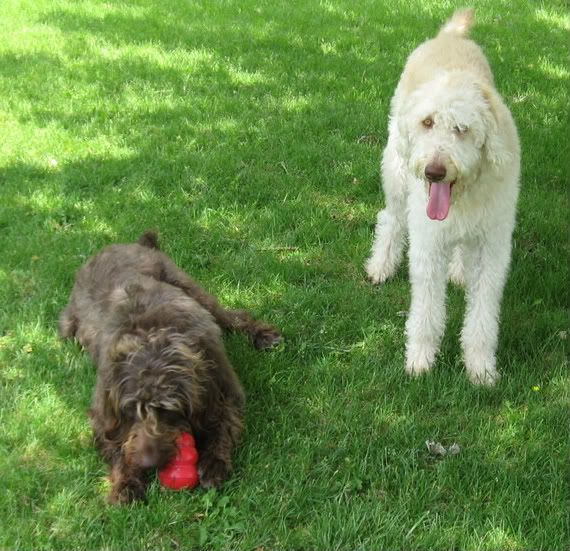 [/list]