Discussion Starter
·
#1
·
GEEZ Mom...you and I took a nap on the couch this afternoon...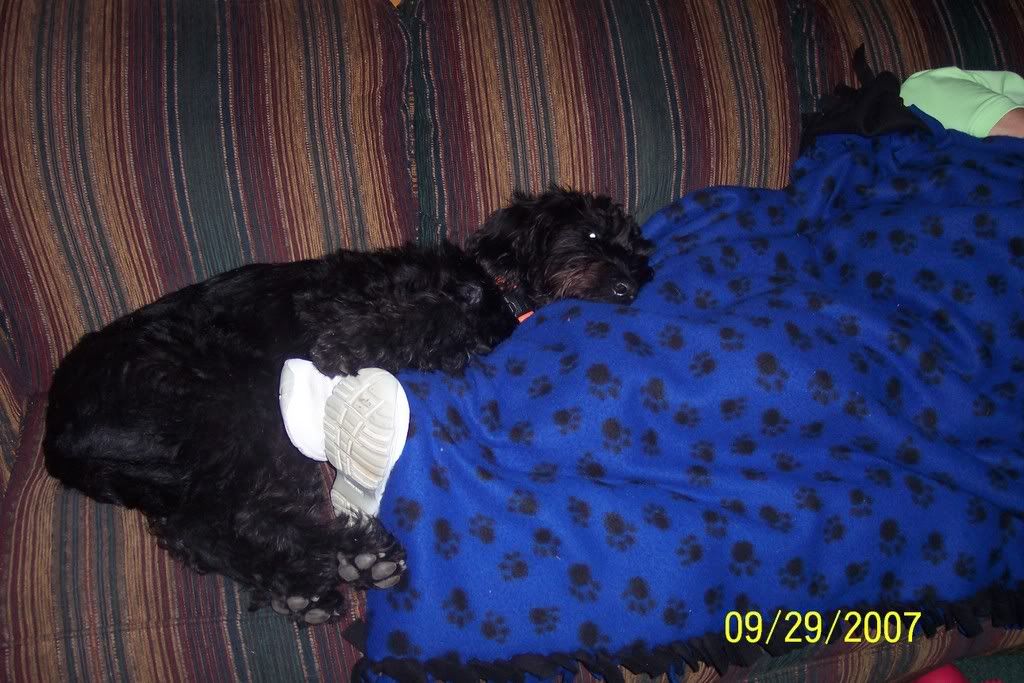 And now it's 11:00 p.m. on a Saturday night and you want to get in THIS bed??? :shock: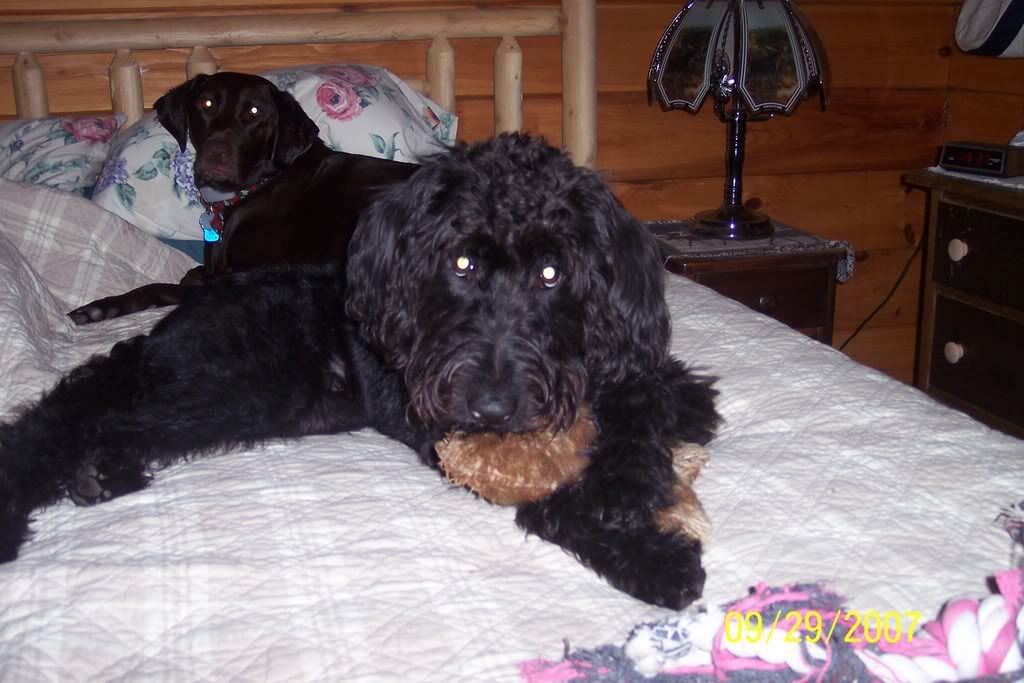 Look at Molly...she's all snuggled into your pillow.....
I just want to take a few more chomps on this new toy you bought me today..
And THEN me and Moll will push over and you can come to bed!! :wink:
Sweet doodle dreams everyone! :wink:
Yawwwnnnn..yer tired pal, Raleigh!