Discussion Starter
·
#1
·
Ever since Gene and I saw the dock-diving Splash Dog competitions on TV, we knew we had to find a way to get Dakota involved! Well, as luck had it, we went to a Sportsman's Show this weekend and there it was, a pool and a dock up set up for Splash Dog competitions! I asked how I could get Dakota involved with Splash Dogs and the lady I spokewith said I can get him started in practice sessions in between competitions.She also said that a Sacramento area club was about to start up!!! I already emailed the organizers to count us in!!! AND, the also include "fun agility" as part of the overall program so I think we've found what we've been looking for!!!!! :lol: :lol: In addition to therapy dog training, of course!
So here we go--Dakota's first day as a "wanna be" Splash Dog!!!
The best thing we did was to invite Dakota to climbup and watch the competitions. It got him sooooo "psyched up" for his own dive. It was a bit hilarious--I would cheer the dogs on whenthey made their jumps and Dakota, in pure excitement, would howl in harmony with me!!!!! He had the rest of the audience in stitches!!! (A side note: We never have had more people come up to us asking what kind of dog Dakota was and commenting on how pretty he is!!!)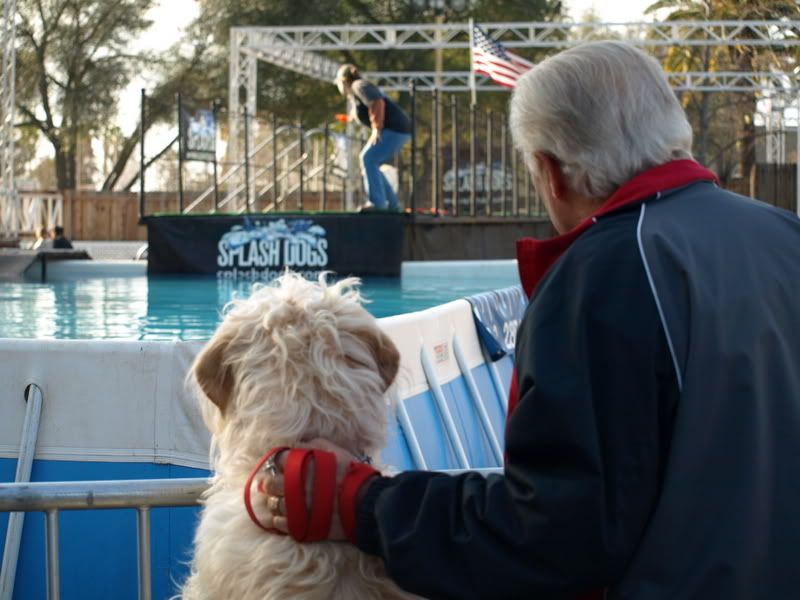 Our turn. One of the Splash Dog people work with you initially. We take turns with all the other practicing dogs--most of which are also competing. First a new dog is taken up the "exit" ramp and put in the water from there so they learn where the exit is.
Ok--now time for the first attempt. The dockramp is about 30 feet, but for the first try, you have your dog near the jump off point. My only encouragement to Dakota,
"Dakota, make Cinnamon proud!!!!"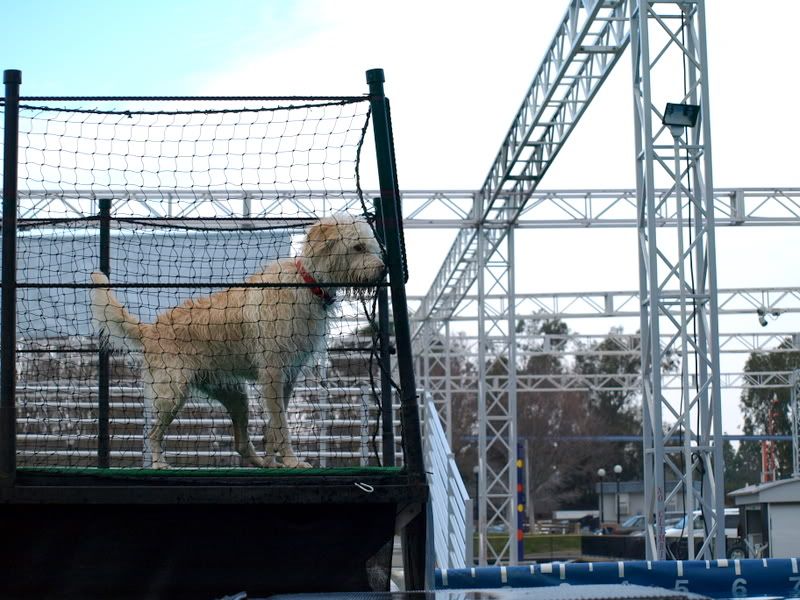 Dakota made it first time up!!! the Splash dog people gave him the thumbs up and said they were sure they would be seeing Dakota again!!!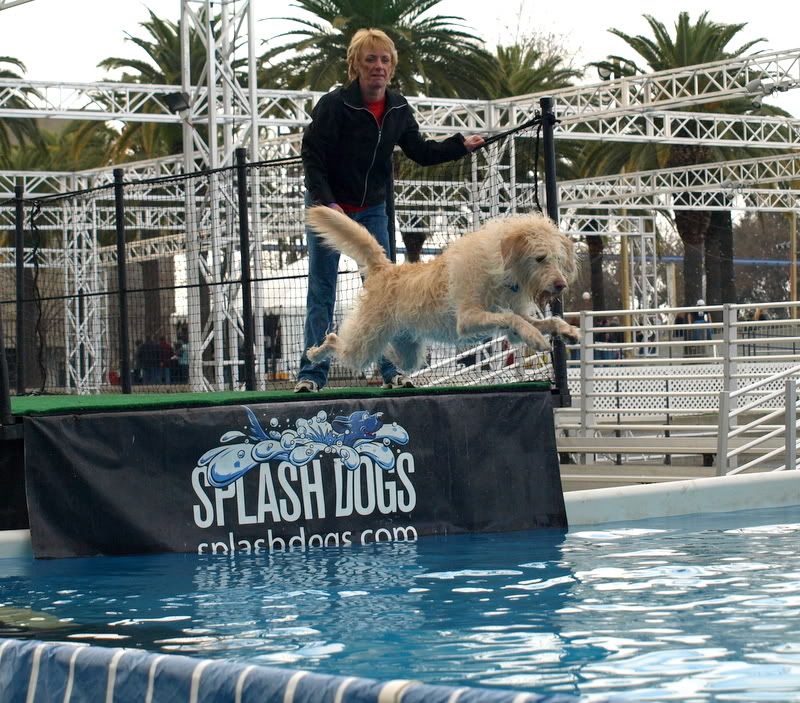 And now, we do it right! From the back of the ramp it's a sit-stay!! Dakota did this llike a champ!! I was so proud ofhim because I know how excited he was!! Then, a call to run--fast!!--and, hopefully, off the dock in chase of his tennis ball!
Sit! Stay!!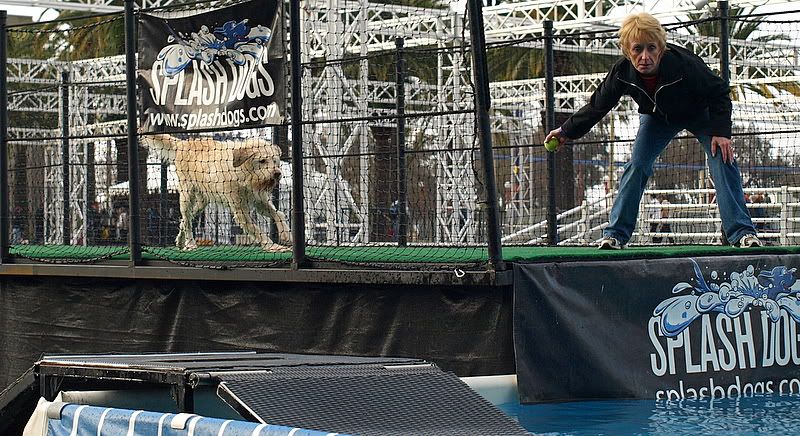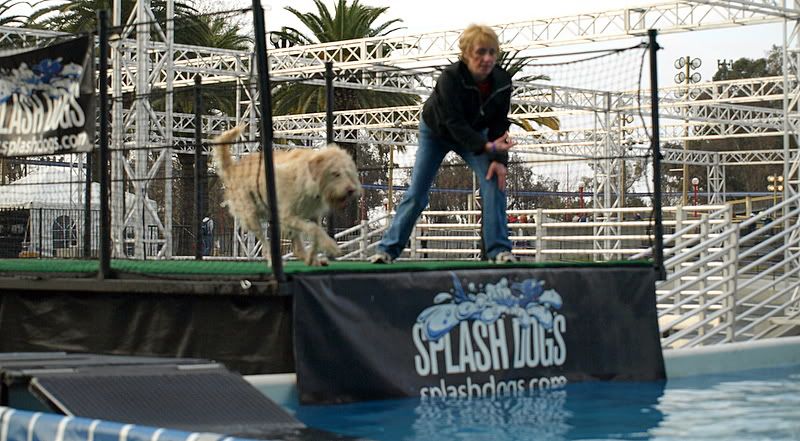 OK!! Go! Go! Go!
Good boy, Dakota!!!
Gene and I took turns and Dakota just could not get enough!!!