Discussion Starter
·
#1
·
Hi!
This is my first message here. Nice to meet you all! We got our dog at a shelter this summer (the owners wrote down that they did not have enough time for her). I was wondering what you guys think about what kind of dog she is. Is she a labradoodle? Goldendoodle? Or something else? She is a year and a half old. She weighs 53 pounds and she has a chest measurement of 30" (I have memorized her chest measurement because I have found that her big chest is the one thing that keeps her from fitting into most dog clothes).
Here are some photos we took of her this summer.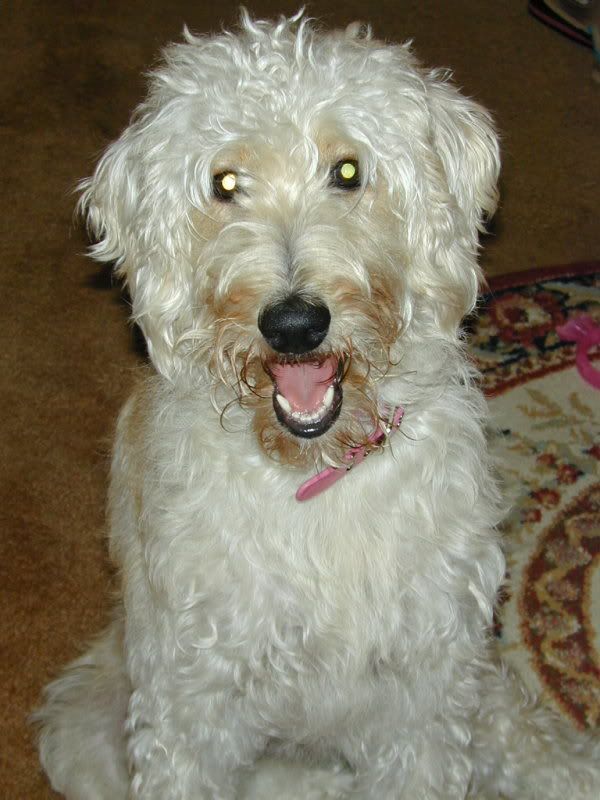 She has a very curly tail that often curls up and around so much that it can form almost a complete circle. The hair on her tail is long and swishes like a duster when she wags it.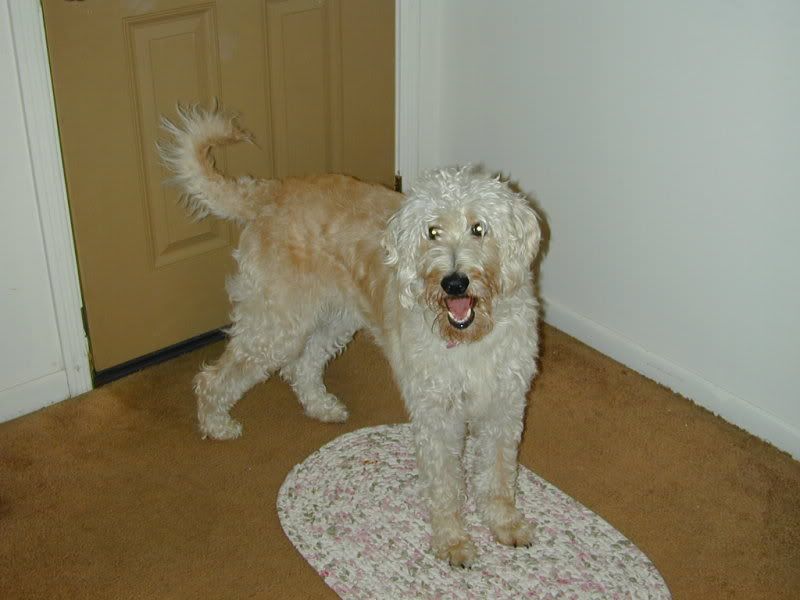 You can see here what her hair looks like when wet. She LOVES splashing in a baby pool. She rapidly rubs her feet against the bottom of the pool as though she is trying to dig right through the pool. We have also found while camping by a lake this summer that she LOVES swimming. She would fetch in the water all day if we would let her. She seems pretty scared of the bathtub though.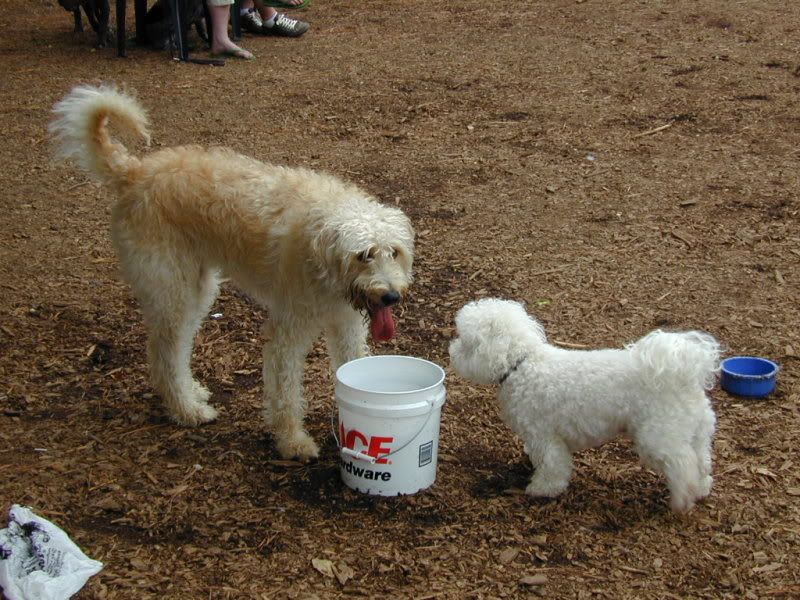 That was a little white dog who wanted to be her friend at the dog park. (This shows Annabelle's color and size compared to the little white dog). Annabelle wants to keep on fetching as long as she can. Then, she will usually lay right down in front of a water bucket at the dog park with her paws on each side of the bucket. She is the only dog at the dog park I have ever seen who likes to lay down in front of the bucket with her paws around it while drinking. She also often likes to drop her tennis ball right into the bucket before she drinks.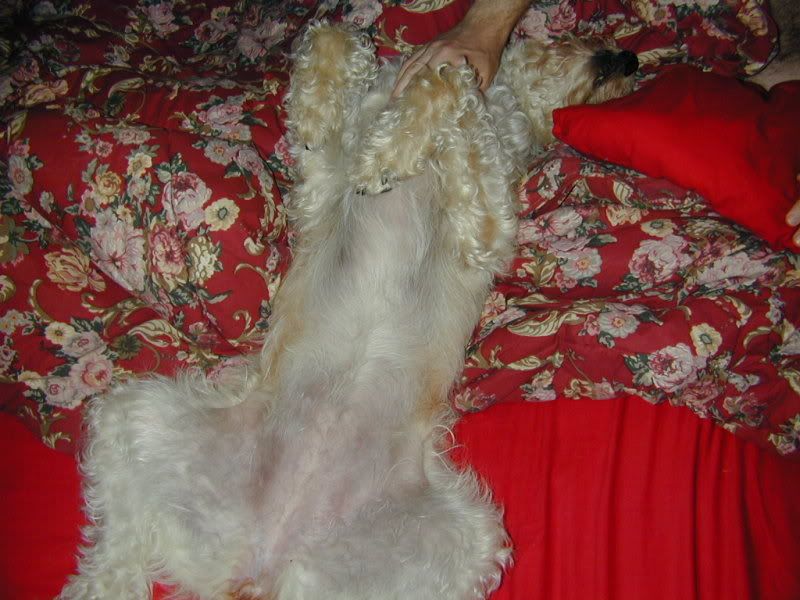 This is her upside down view. She doesn't have much fur on the underside (compared to the rest of her) and it is straight in comparison. She often loves to stretch out upside down like this. Speaking of stretching, she stretches more than any dog I have ever known. Even when one of us gets up from the couch, she will stretch right then before greeting us. She would do great in a yoga class!
Other traits: Rarely barks - usually only at the doorbell. She's motivated more by her toy than by food. Her fur gets knotted pretty easily. She had an ear infection in both ears when we got her, but now her ears are all clear. We have to clean them with a special cleaner once a week. My husband and I love her like crazy. She's a sweetheart.
Oh - and this is one thing people always ask us about her when they pet her. "Does she shed?" Yes, she sheds. But the number one question everyone asks is "What kind of dog is that?" I was just wondering what the opinions are about that here on this doodle board.
Thank You!
Mary