Discussion Starter
·
#1
·
Today was a good day! We got to go the park with Dad and our human cousin Carolyn!! Since it's muddy, we went to the "All persons trail", which I guess means we're persons now. Jonah was all used to it, but it was kinda scarey for me...so many smells. Then there was a BAD DOG of questionalbe breeding and his 2 Pomeranian side kicks. They wanted to chase us, my my dad and my cousin wouldn't let them! It started to rain so we sat on a porch for a while....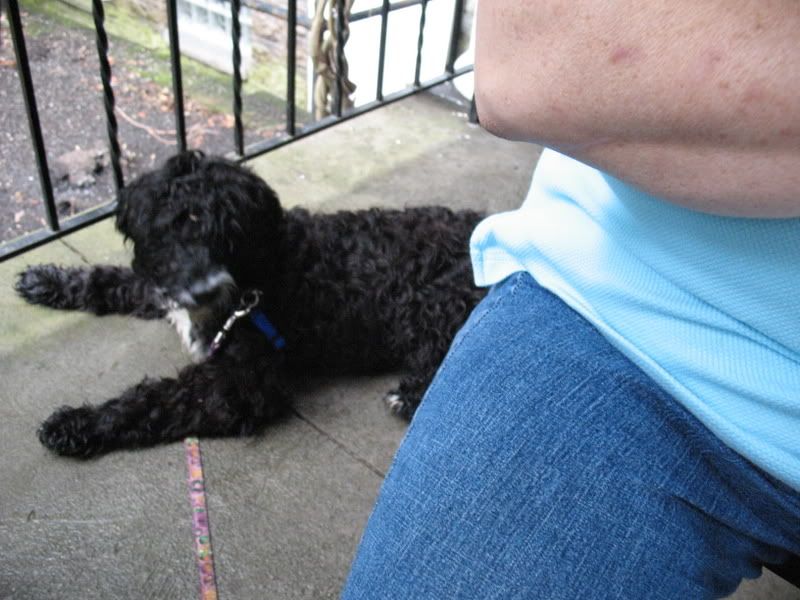 It didn't stop raining so we went home. Dad thought we looked really cute so he took this picture.....this was before I threw up!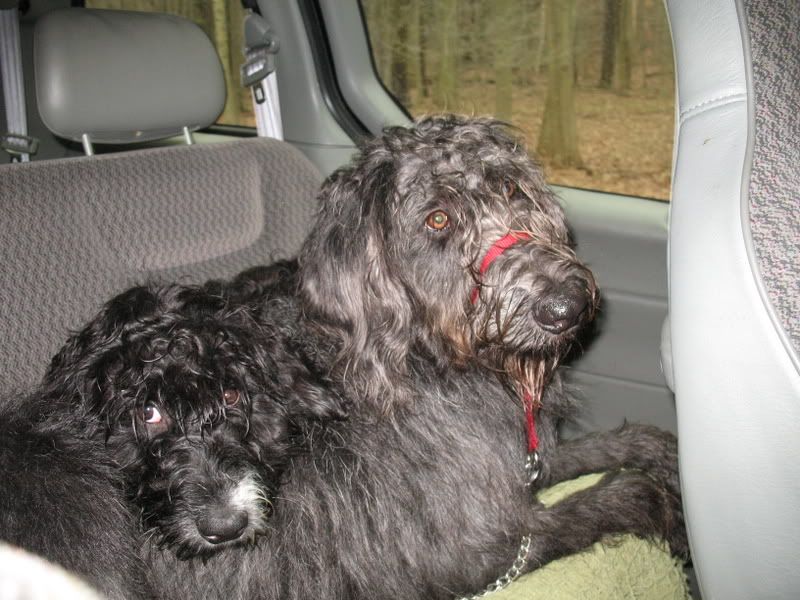 Then we stopped for ice cream to eat at home...actually we got frozen yogurt...ummmmmmmm it was good! After wards to say thanks, I pooped on the floor. For some reason, dad didn't see this as thanks!
Then he took my picture again.....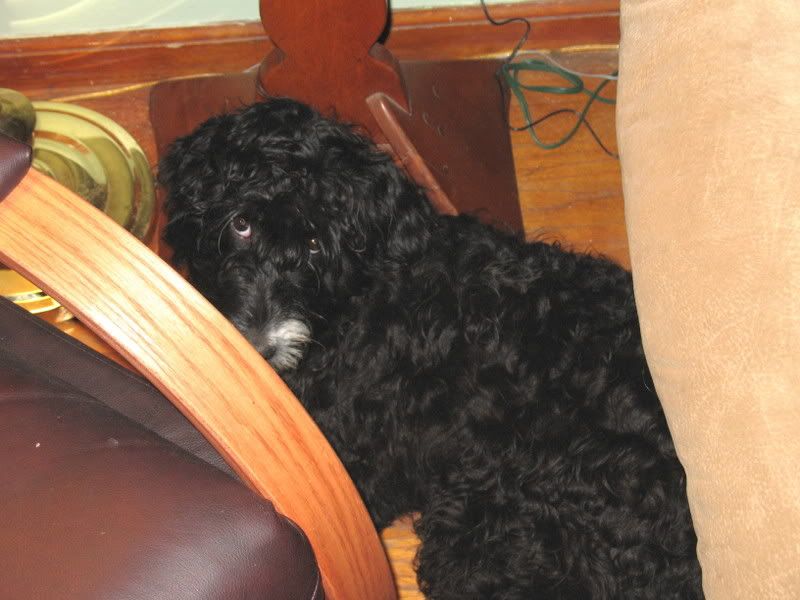 It was a fun day!! We might do it again next weekend. Dad said something about a gentle leader next time just like Jonah!
Miko