Discussion Starter
·
#1
·
OK, here you go...picture overload! We sat on the porch (with bones) and handed out candy to the little monsters....I mean children! Miko stayed back, but Jonah was of course in "in your face" mode! I told a few little kids who jumped back when Jonah jumped up, that they had only eaten one kid so far this evening. One little girl looked at me and said...."No way....really?"....I said, yes really there's the bones to prove it! :shock: She did a double take and kept looking back for the next 3 houses!! :lol: I told my neighbors and they said, "That's some kids that won't be back next year!". Miko got a little fed up at the end of the evening and started barking. A good time was had by all though!!
Daddy's little princess....hat and bows lasted, oh....5 minutes!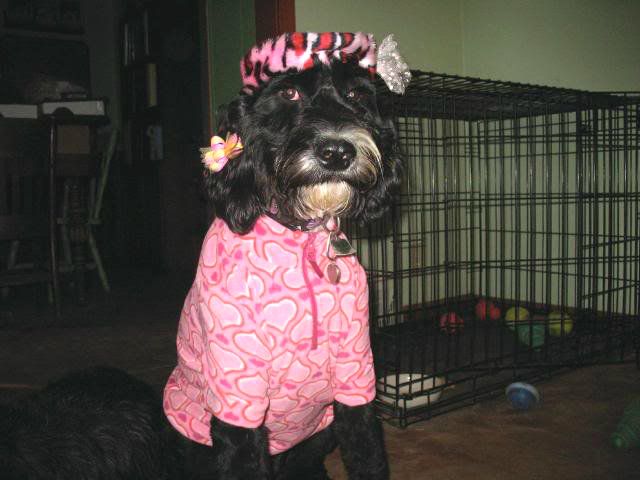 The little devil himself....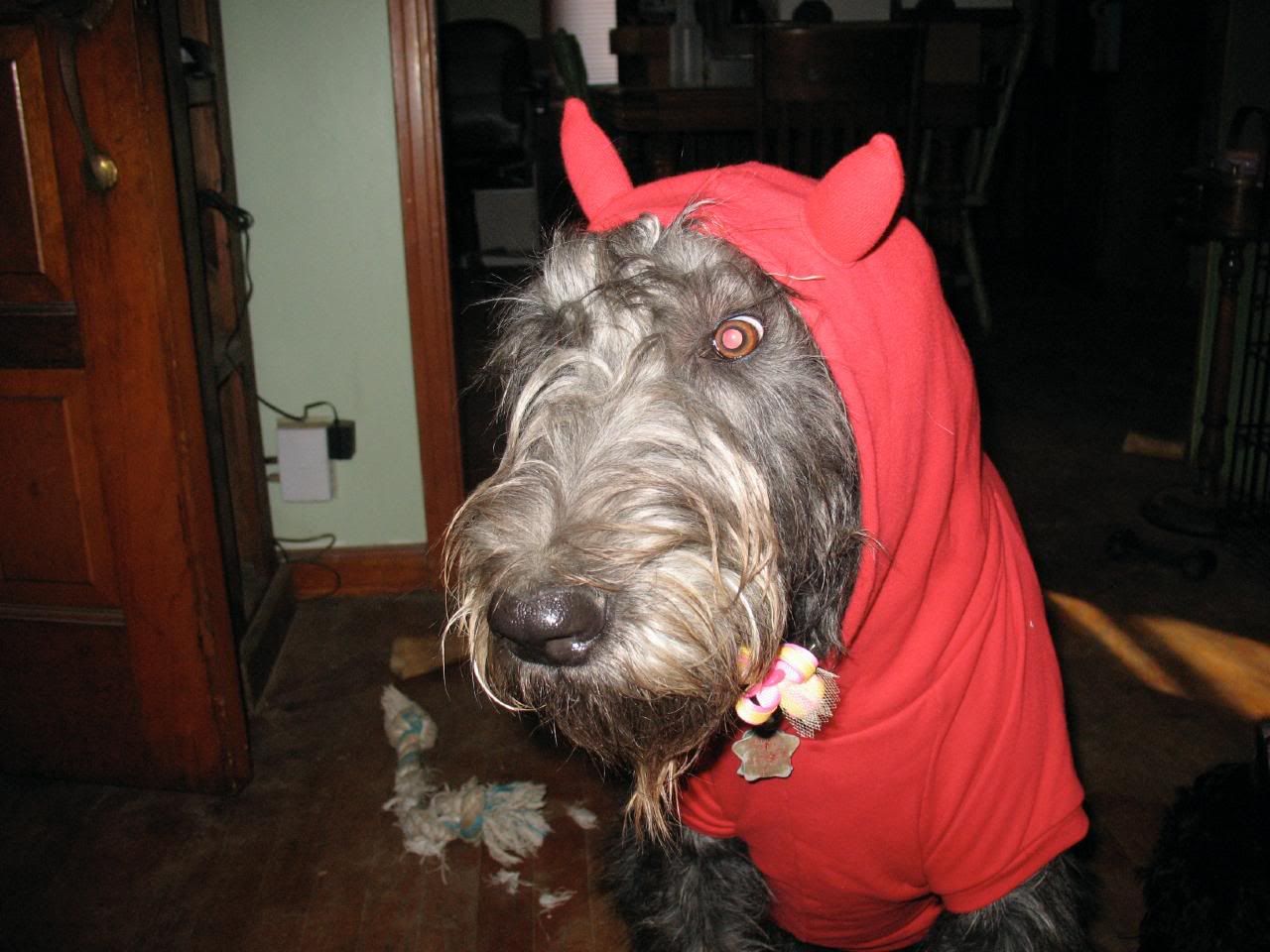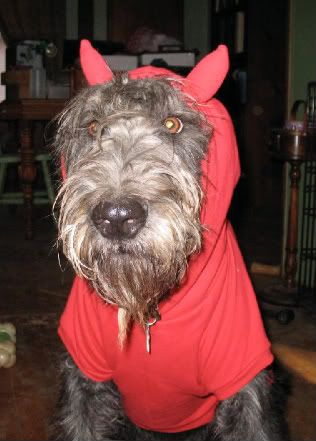 Yummy....good kids....taste like chicken!!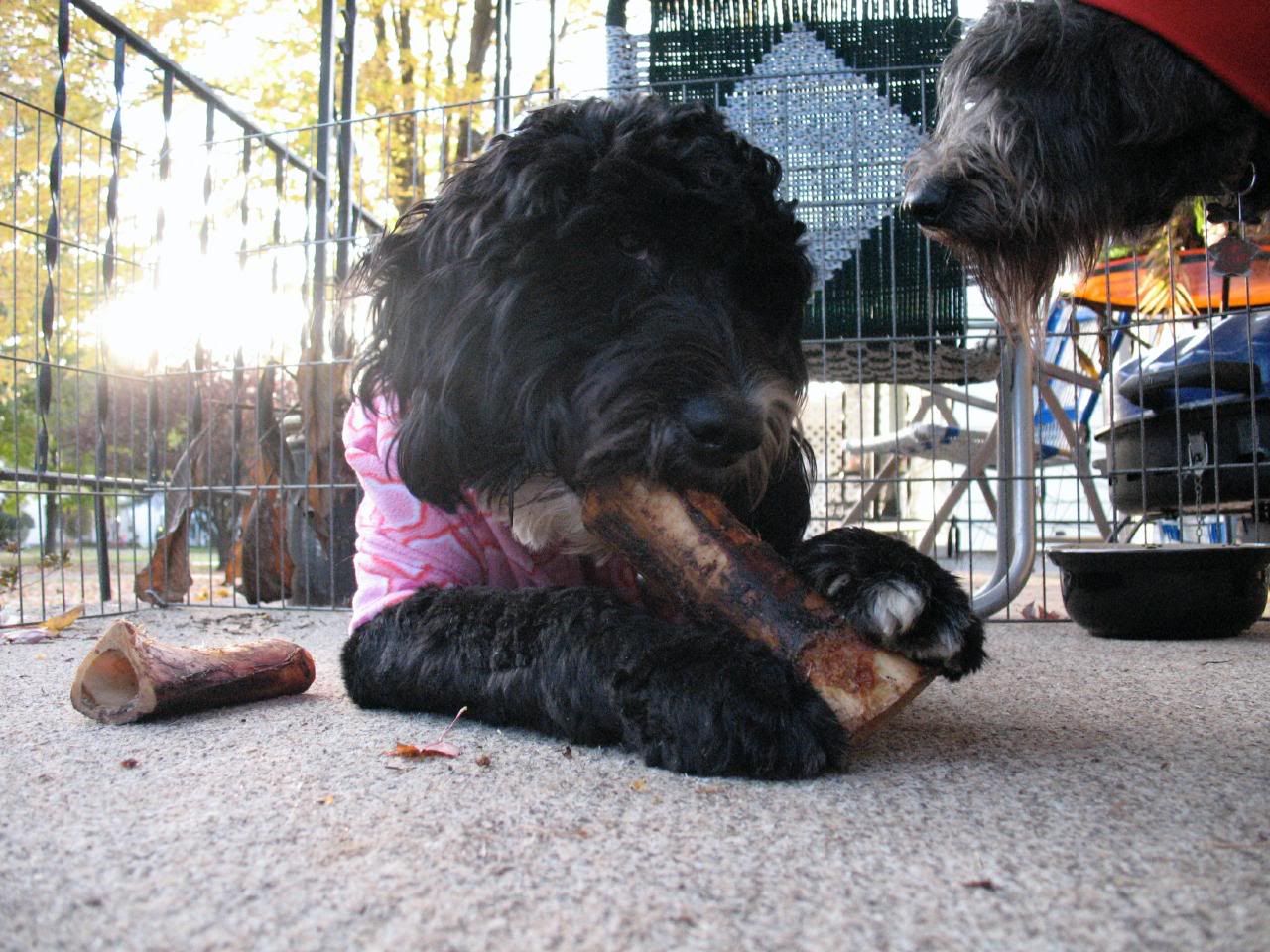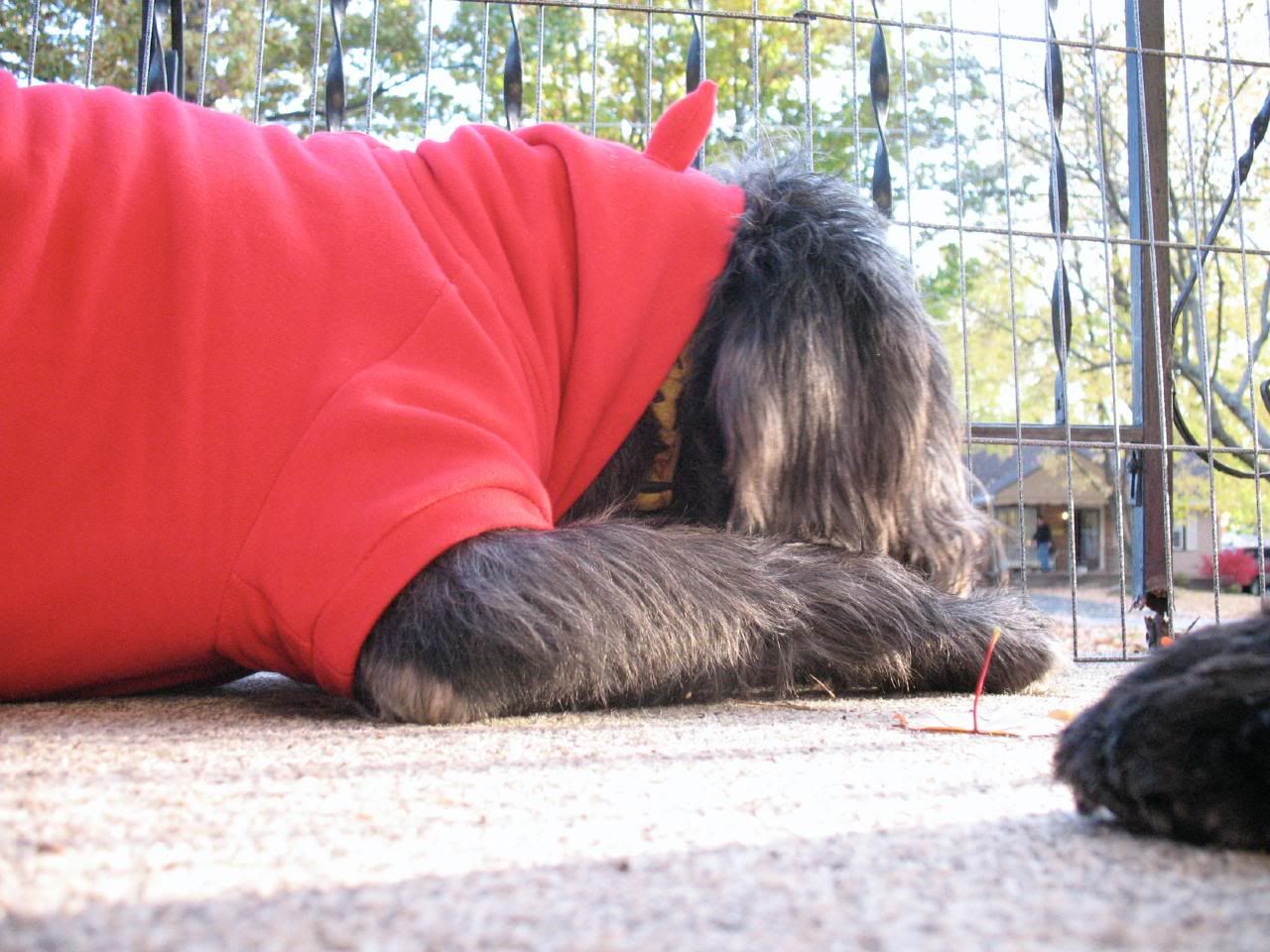 Just a great shot of Jonah.....