Discussion Starter
·
#1
·
What a potential headline that could have been! I can hear it now!

"This just in. Witnesses report Labradoodles have overrun Toad Hollow Park. Details at 11:00."
The romp was a lot of fun, as expected! It was great seeing friends, both two legged and four legged! It was also fun to actually meet some of our "online Labradoodle family" and their babies!
After Annmarie's pretty "pleeeeease," I took lots of pics and uploaded most to photobucket. If someone can advise me on how to give everyone this site access to my photobucket album, I will gladly do it. In the mean time, I'm posting some of the better pics for you.
Dakota checking out the other dogs.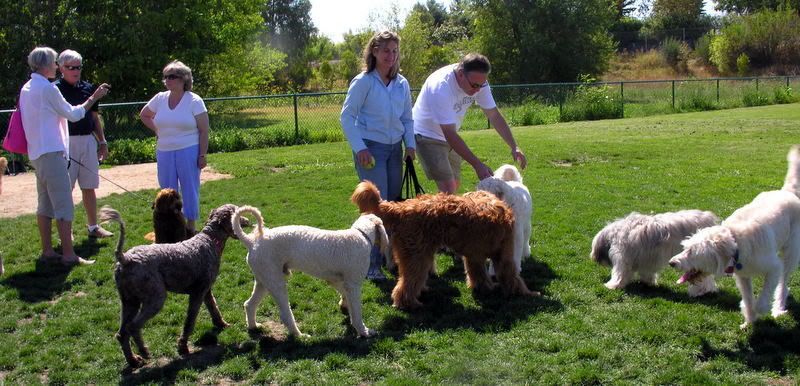 Copper's magnificent locks!
Copper meets sister Abby!
Handsome Pippin catches some shade!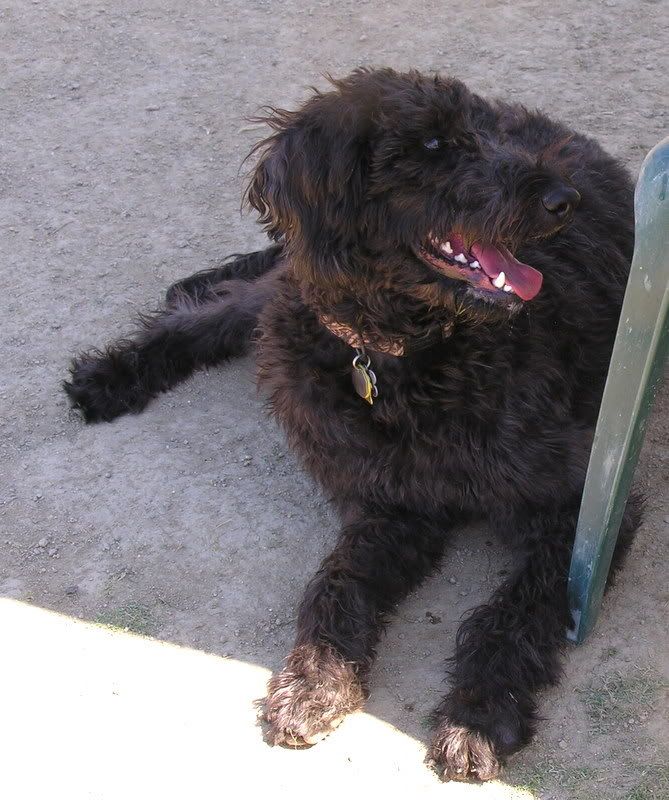 Big red Brody was adopted as a tiny pup. His mother was a Golden so his owner assumed he was a Golden also. This is what he grew up to look like. Whether or not he actually is, we all decided to make him an "honorary" Goldendoodle!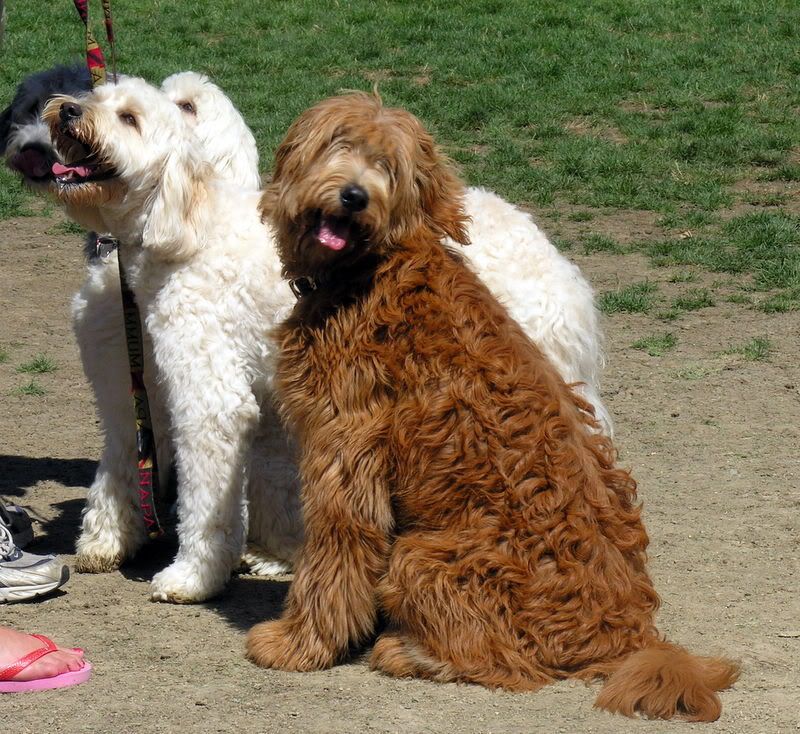 Abby, Copper and Dakota peeking in!
Cutie bug Abby!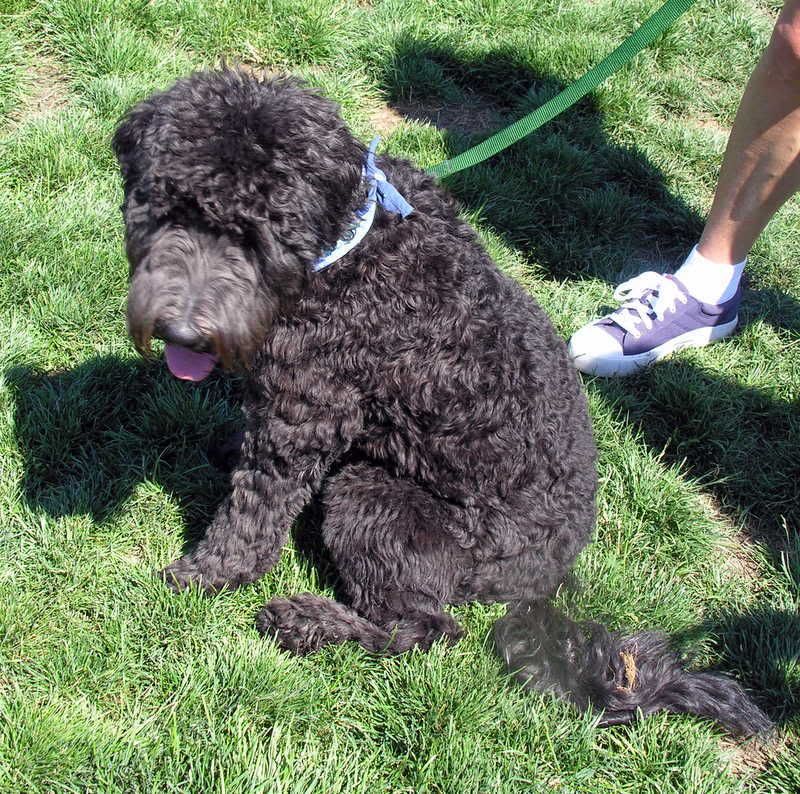 Everybody romping!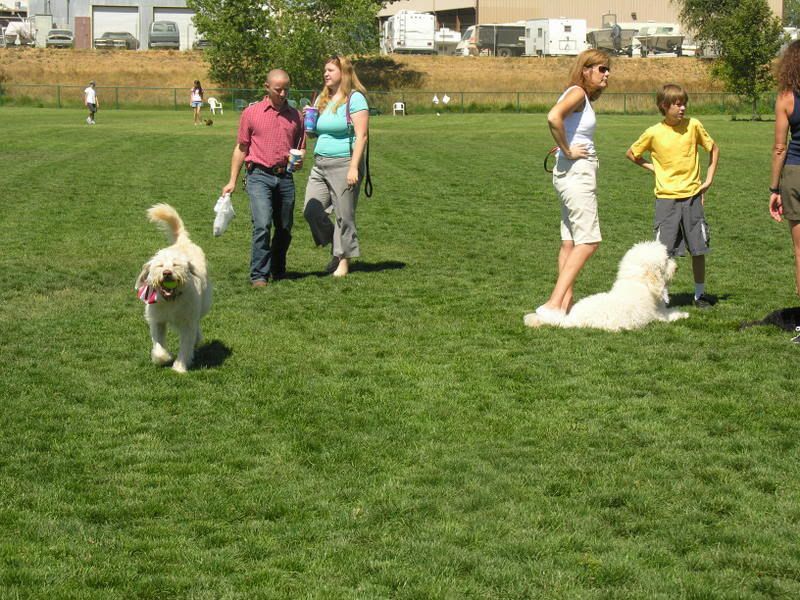 Dakota on the move!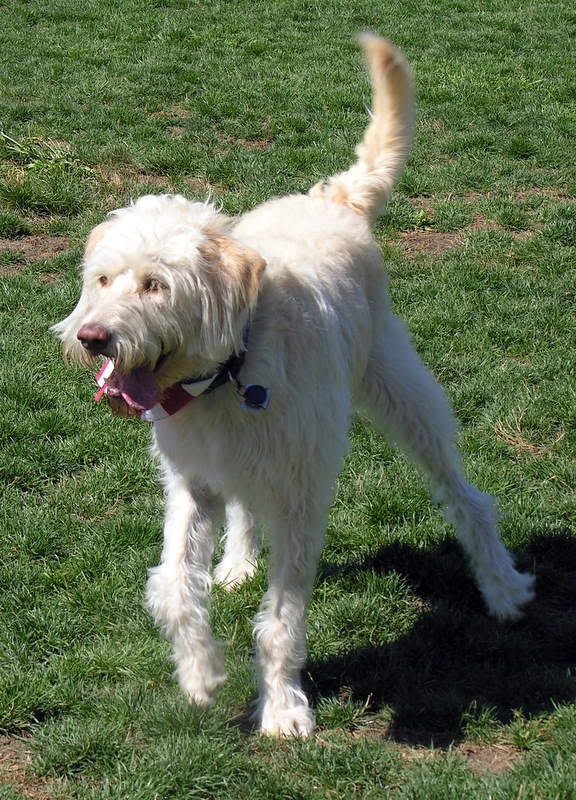 Terry, Abby and friend.
A closer look at those curls!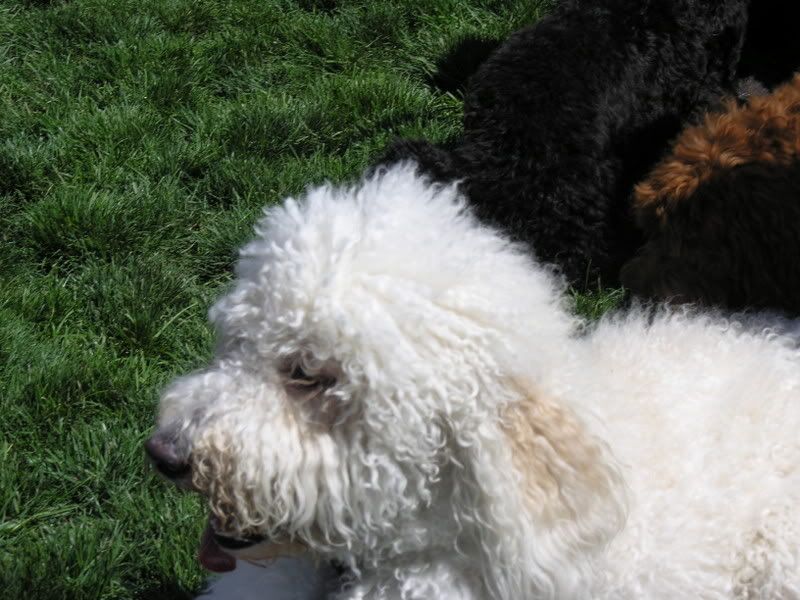 Pippin showing off his Doodle smarts--still in the shade!!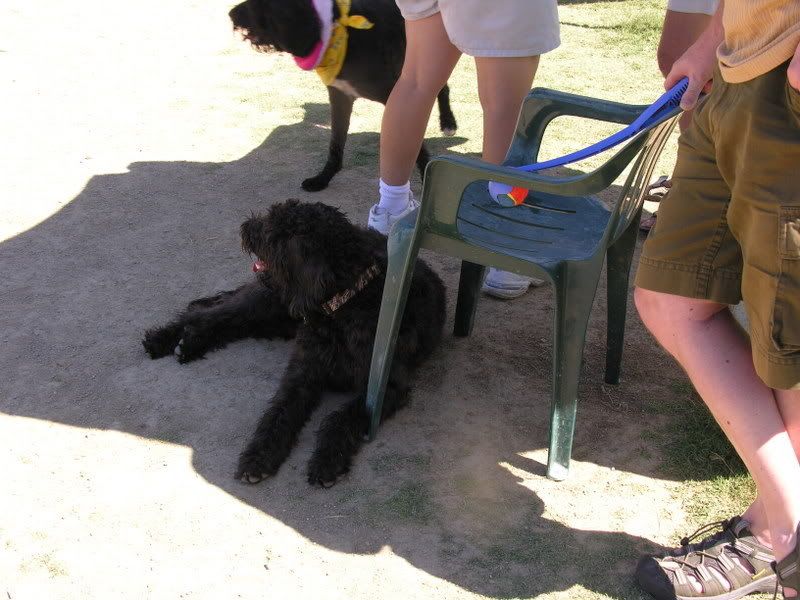 Just mingling!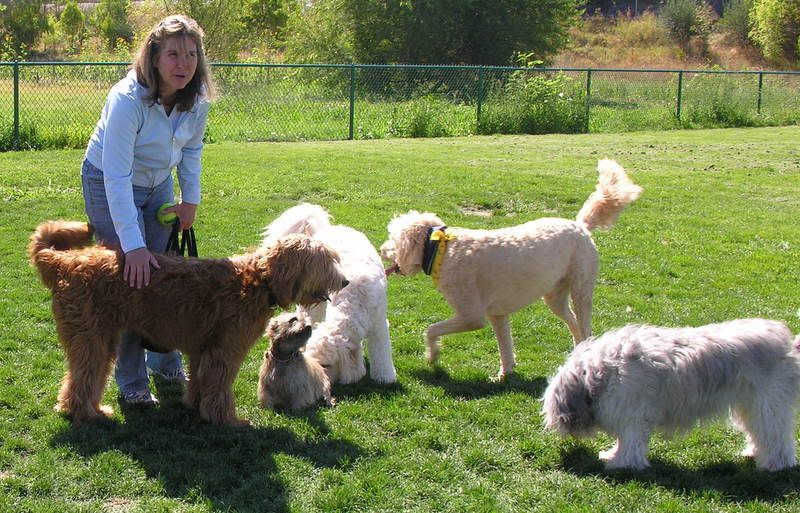 Dakota and friend.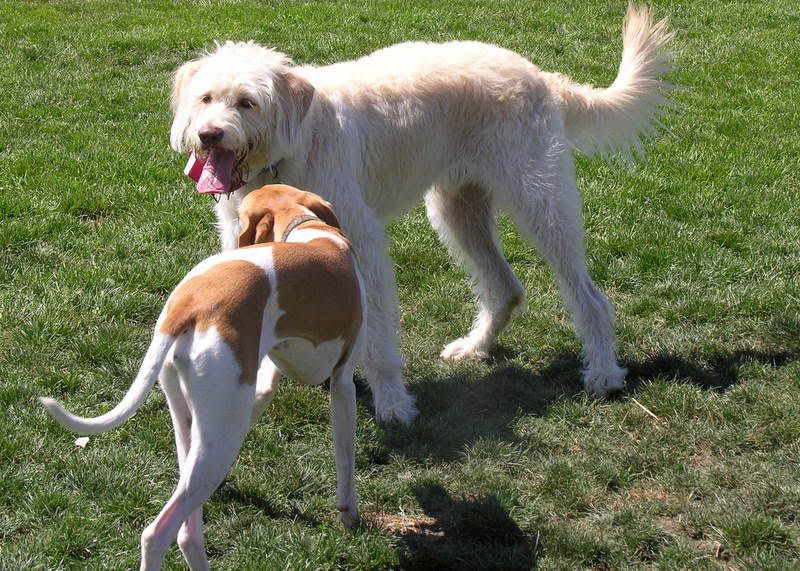 Ball time! You can bet Dakota's out there somewhere!
Abby gets a pat from Vicky!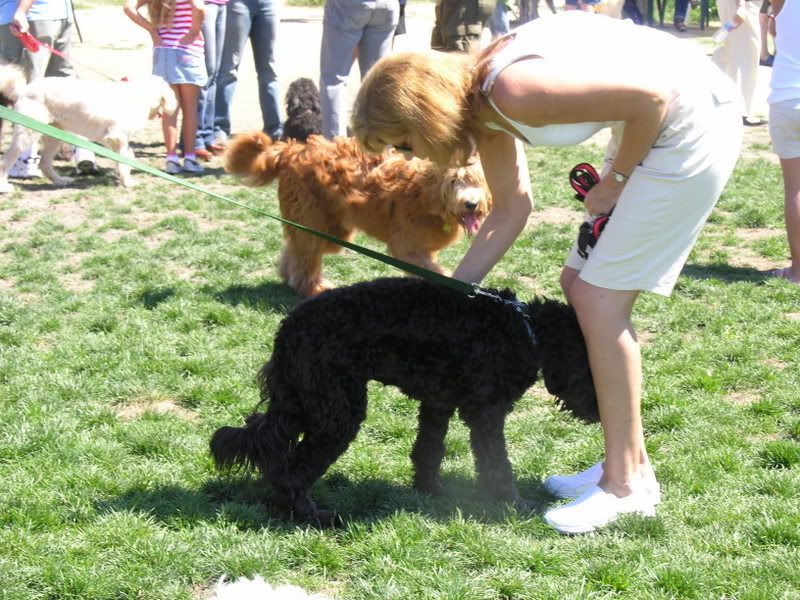 This pic says it all--time to go home!!! :lol: :lol:
And for those of you that still need more, here's my best attempt at a slideshow! You can enlarge, stop, and do other things to the pics with your curser. Annmarie, I worked like a German Shepard to put all of this together and now, I plan to go back to my cocker self and mellow out! (See what you started!)