Discussion Starter
·
#1
·
Okay, its been a bit crazy lately and I havent been able to keep up as well as I would like, so here are some updates...
Yep, he still thinks of himself as a track star and runs laps around the core of the house. Although the transitions from hardwood to carpet, back to hardwood, and again to carpet can be entertaining... then add the obstacles of an island in the kitchen (hardwood), and pool table then a foosball table (carpet) it makes for sheer entertainment...
To that mix add a 12 yr old boy that is either chasing, or being chased, and you have slapstick comedy at its finest. :lol:
Then when Bandit gets tired of that and I have a sit on the floor... this is what happens: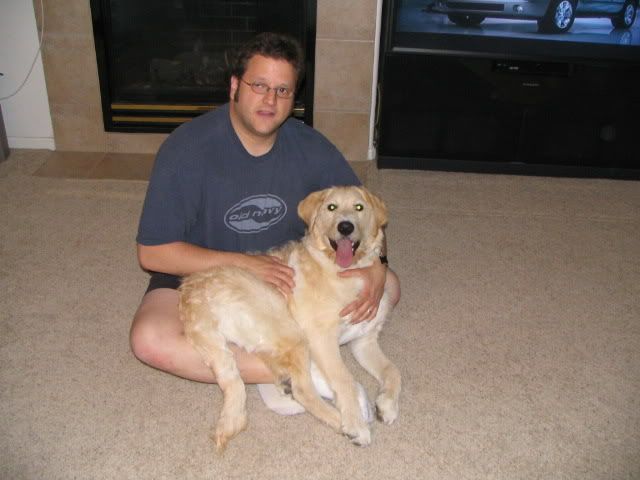 Yep, you guessed it.
Worlds Biggest Lap Dog
Im the only one around the house that has a lap big enough to be sat upon.
Then I decide to sit back down and watch a show I TIVO'd, well that goes fine until: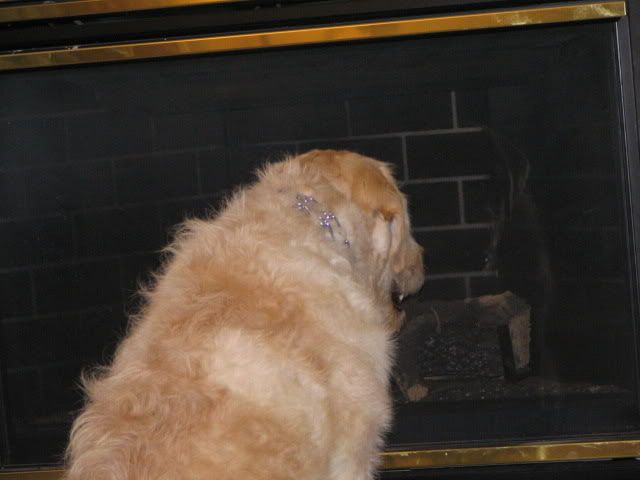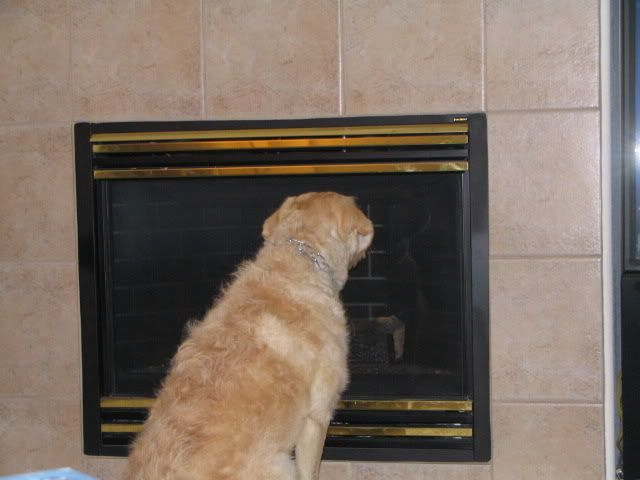 He has found his reflection in the fireplace/TV/doors, etc in the evenings which he decides to, being the tough guy he is :roll: , growl and bark at himself. It really is a RIOT!
When all the fun and games are over... its time to chill: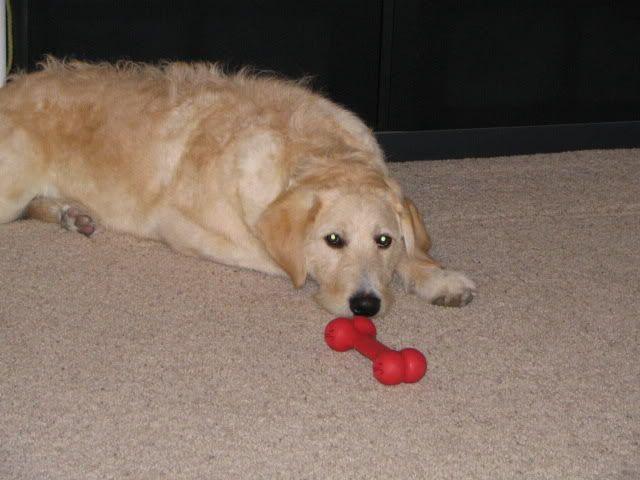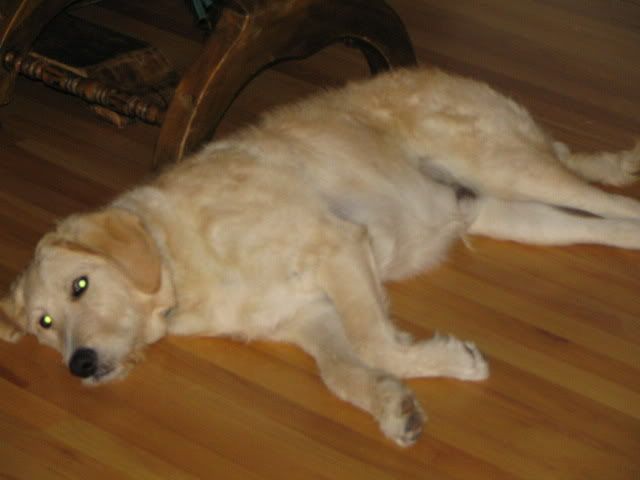 Enjoy!