Discussion Starter
·
#1
·
First thing every morning, Dakota and I have our quality grooming/bonding time. As soon as I kneel down with the comb in my hand, he lies down and rolls on his side--we love our grroming time! And I love his coat! It is soooo silky--a bit wirey on his back but silky at the same time! And he has never had a mat!
Before the face brush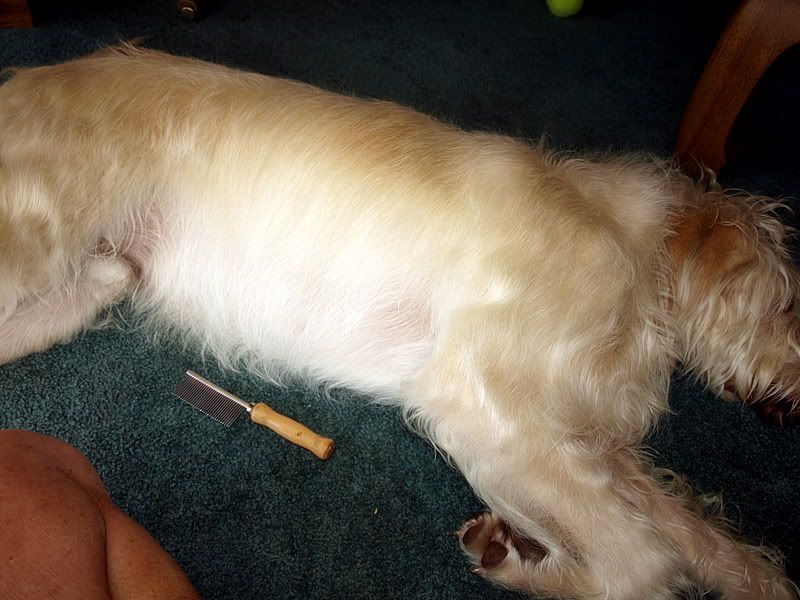 After (note the comb--Labradoodles don't shed . . . :wink: )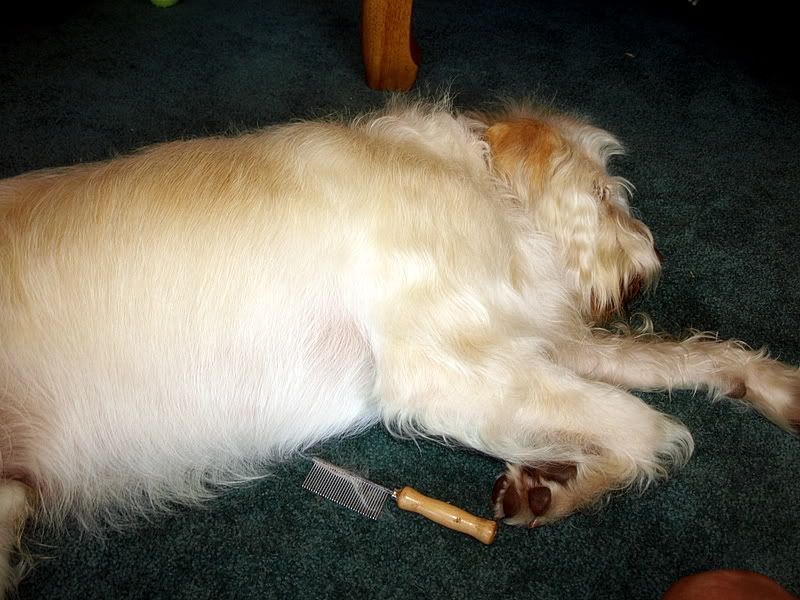 Roll over, Dakota!