Discussion Starter
•
#1
•
Chouette was so matted, with her long coat, that we had to have her trimmed drastically. No amount of combing seemed to solve the problem. I would think I had gotten the mats out and then would find more when I was playing with her. I don't know whether she's just blowing her puppy coat, at 11 months, or whether this is what we'll be dealing with from now on. The groomer we've been using recently left her coat fairly long the previous two times, and the second time she didn't quite get some tangles under Chou's ears. By the time I brought her back six weeks later she looked like a huge ball of fluff, so it was amazing to see what a small dog there was under all that fuzz. Here she is, right after yesterday's grooming job, long spider legs and all:
and here's her sweet face. At least we still have those eyelashes!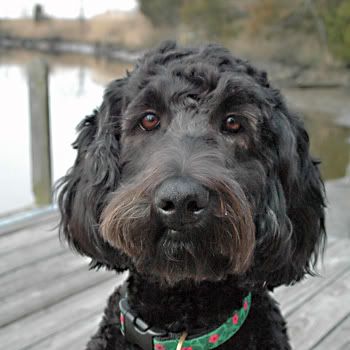 I'm sure she feels ten pounds lighter; I just hope she's not too cold without all that insulation!
Leslie