Discussion Starter
·
#1
·
Sam got her stitches out today so we took her out for a training session... (LOTS of pics... SORRY!) - well ok not really
)
started out on land to get the fetching down again- ZOOOM!!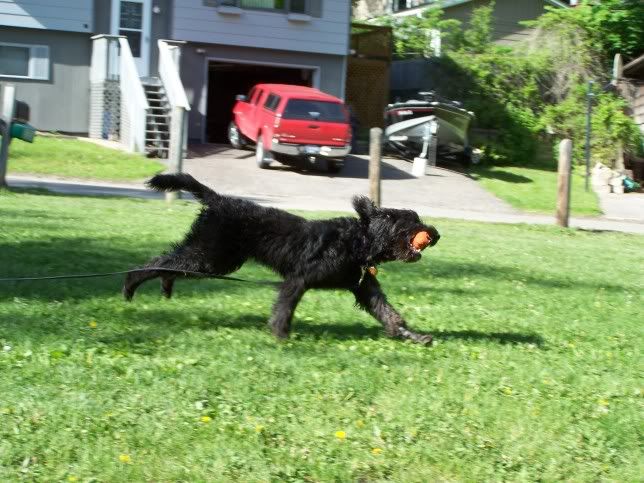 Look how excited i am! I can jump HIGH!!!
Then to the water for some shallow retrieves...
Check out my skinny legs!
Then dad threw it too far! "Go get it Sam!" "NO WAY JOSE!"
So we took to the dock... and got VERY excited and ALMOST jumped in
But dad needed to give a little help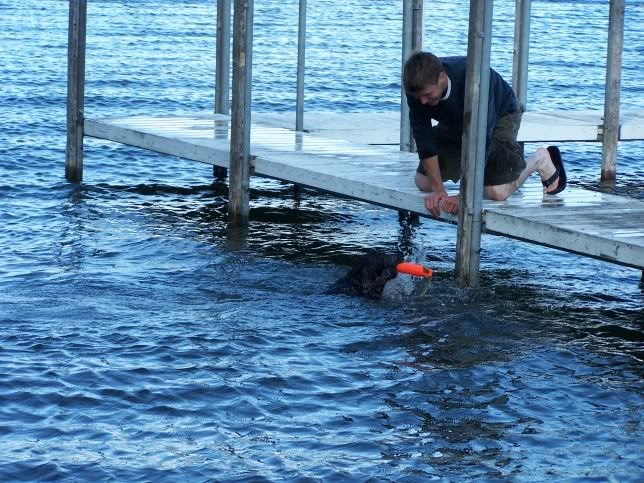 And then I got the hang of the swimming!
Look at me dive under water when I grab the bumper!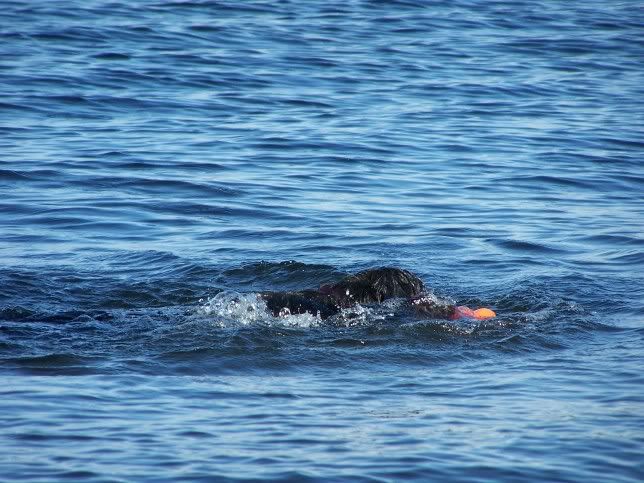 I cant see well when my hair gets wet!
So we gave her a haircut when we got home, just a trim around the eyes!
She did so well we were SO proud!!! and she was LOVING every second of it, did NOT want to stop!
Sammy leaves TOMORROW for hunting camp for two weeks! I hope she shows up all those labs and shows em what she can do!!!