Discussion Starter
·
#1
·
Hello! I am here to announce that some of our puppies and one of Terri Lynn's pups have begun their education at the Guide Dogs of America! This means that they have completed their puppy raising time and are reporting to full time, in-house training, which is an important time in their lives.
Wish them luck! My dogs usually don't get all the way through before they decide on a career change, but still this is a big step and we are proud!
What is fun is that Sydney, Terri Lynn's (rare ebony Goldendoodle) is here with her cousins! She flew in to start her training last year. She is from Nova Scotia and her breeder is Terri Lynn McNutt, aka Molly on this forum.
Anyway, here are pictures...very different looks...Sydney is the longer-coated fleece doodle, Yoda (mine) is shorter coated fleece, Yoshie (mine) is the curly Chase-look alike. Then we also have one unknown white F1 doodle joining the class too!
For those who don't know, Chase is my standard Poodle stud and Molly (Terri Lynn's female standard Poodle female) is Chase's sister and littermate...and Sydney's daddy is a brother and littermate to my Rosie (Goldendoodle). Whew! (So Yoda and Yoshie are full siblings, although not littermates, with my Nitos...and Sydney is a cousin to Nitos, are you totally confused now?)
First is the gang...Sydney at the top, Yoda at the bottom, Yoshie with the culry hair and the "yellow" boy (We don't know who he belongs to or his name.)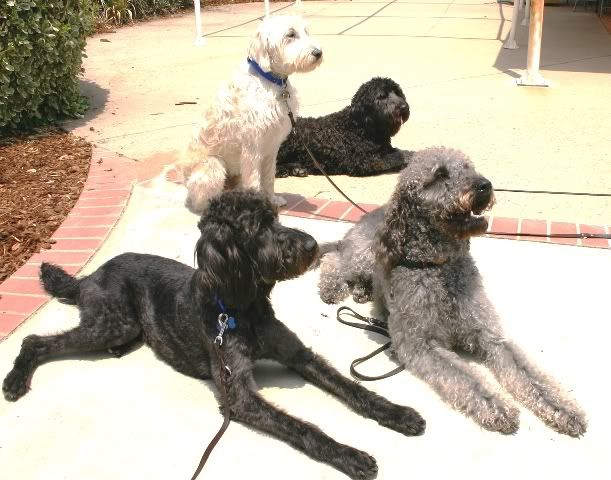 Next we have Sydney and her cousin Yoda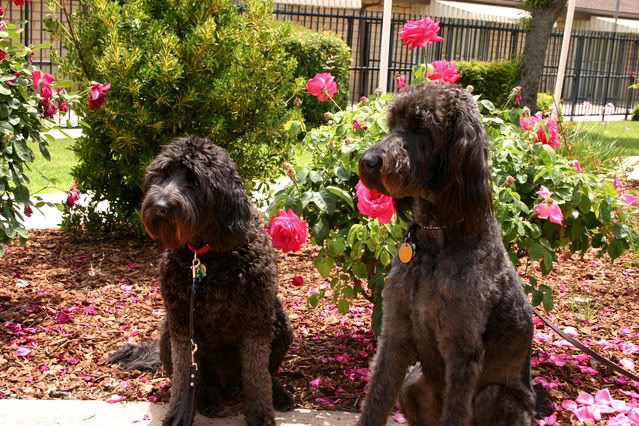 And Yoda and his brother Yoshie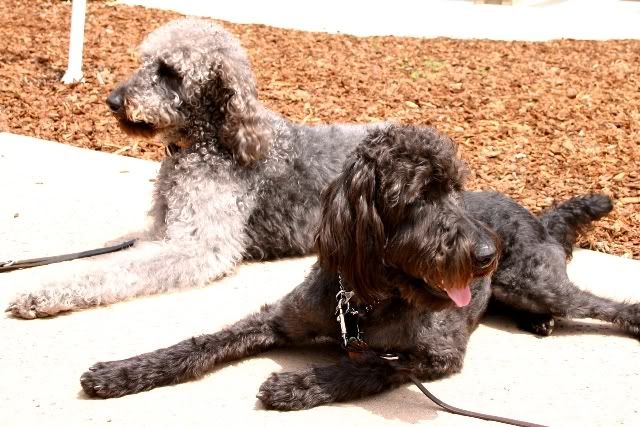 Then Yoshie alone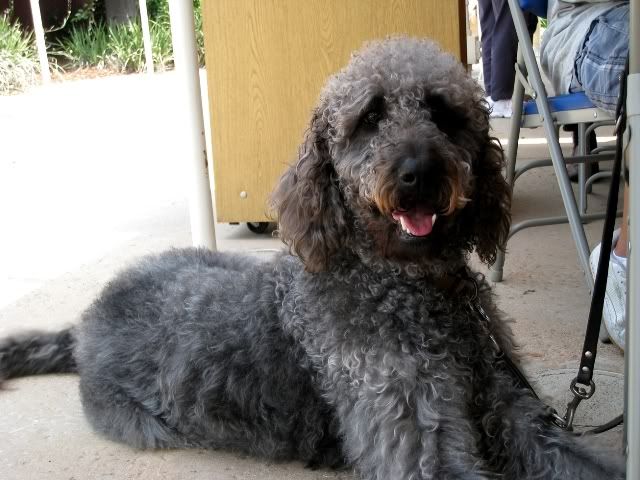 And Yoda...