Discussion Starter
·
#1
·
Based on everything I have read here about black doods turning gray (or blue or silver) I think that is just what is going to happen with Quinnie. The hair between his pads is totally gray. And he has a lot of gray on the underside of his ears and on his legs. Check this out:
His ear: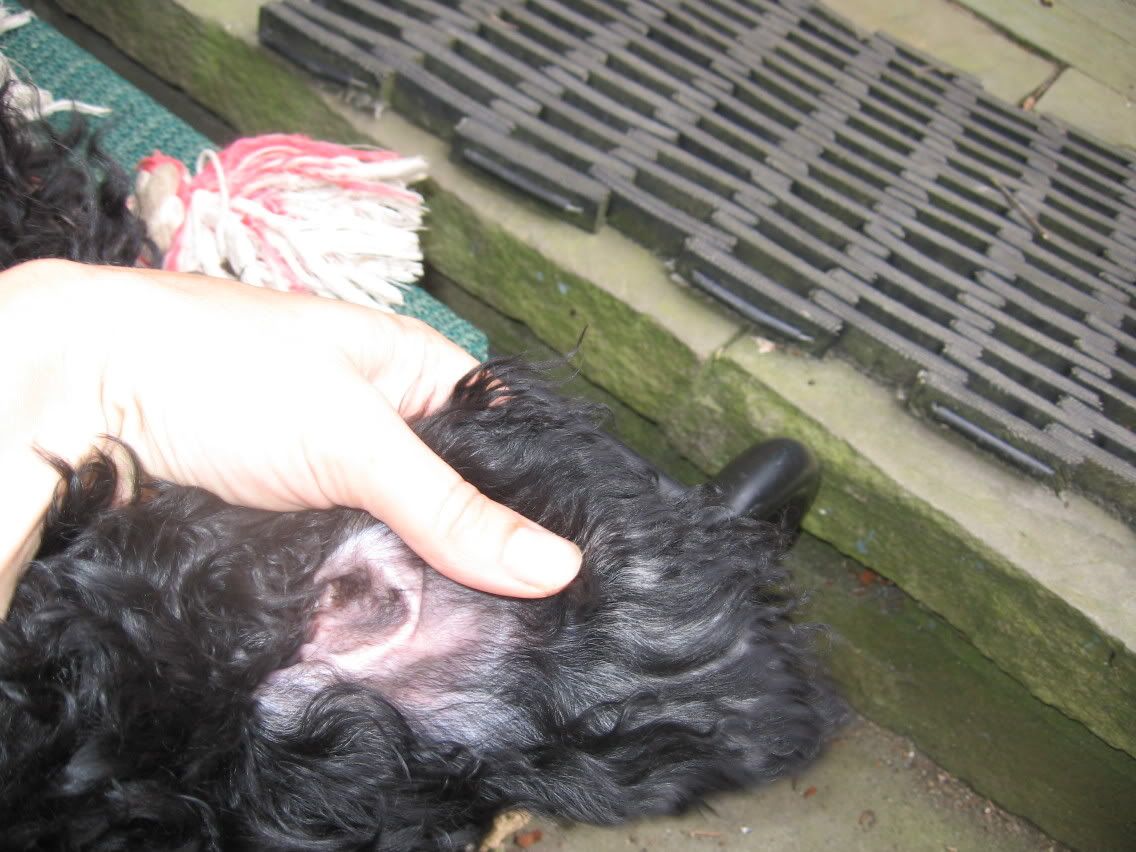 His leg: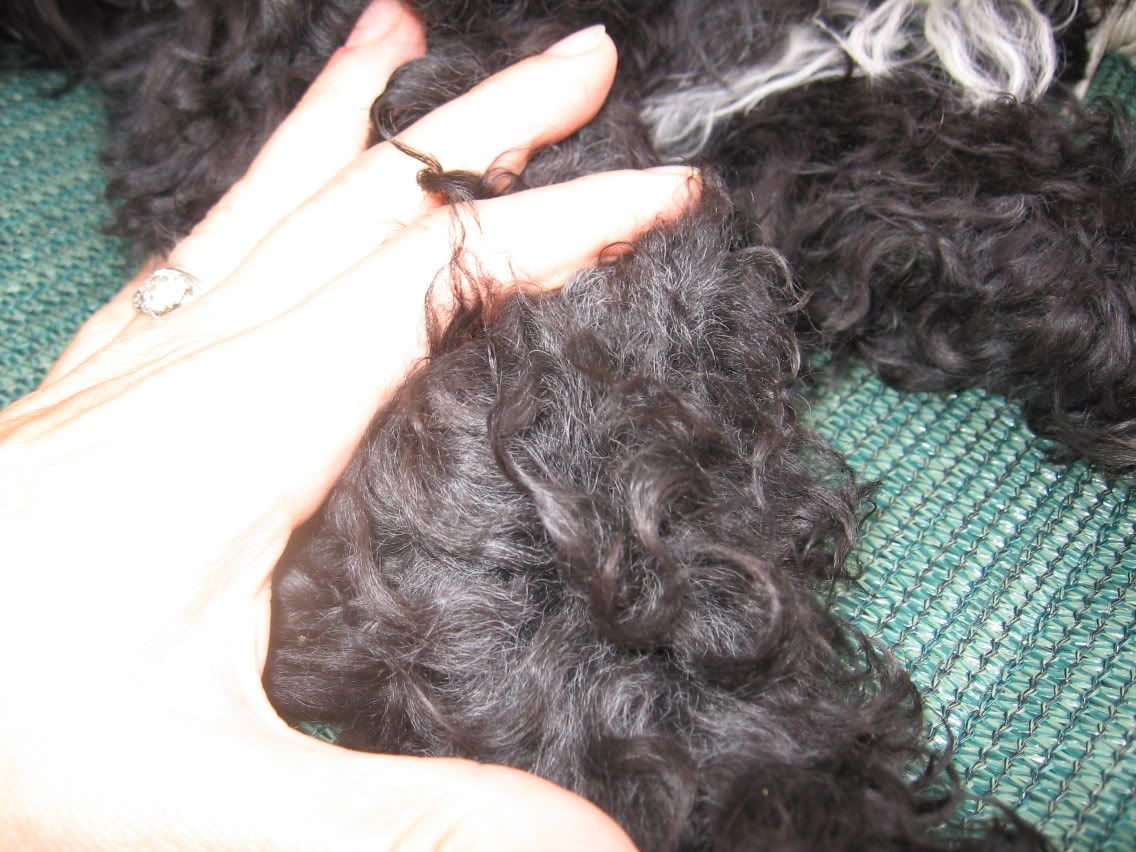 His paw:
Here are a couple of him just being cute: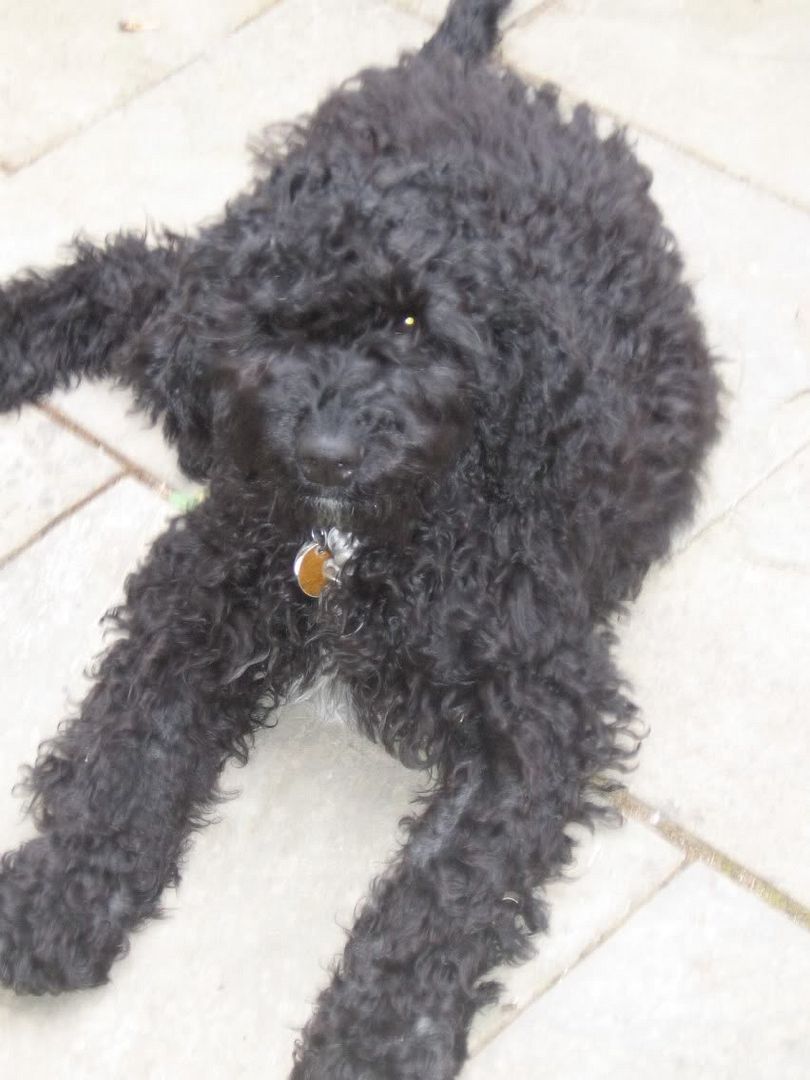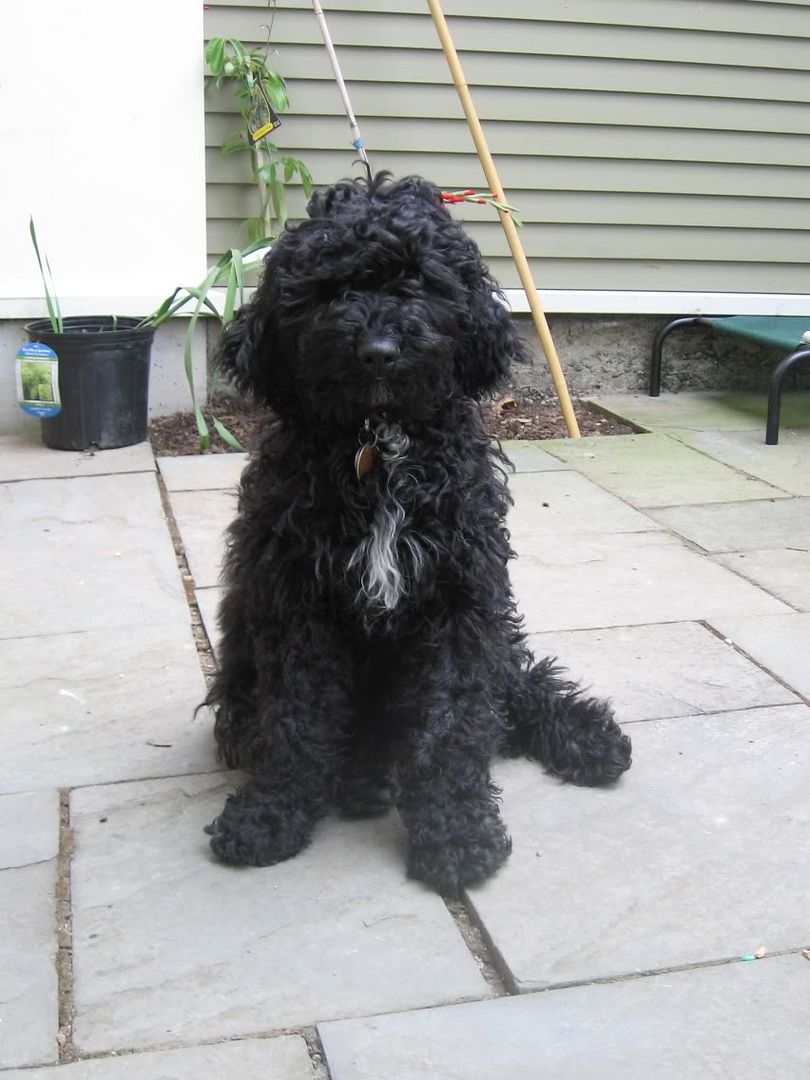 His mom is brown. His dad is black (both are multi-gen doodles.) In the prior generation, there are three browns and an apricot cream. The colors of his most of his great-grandparents are not listed on his "birth certificate" - but of those that are, there two browns and two chocolates. (I wonder if I could look them all up since they were all either Tegan Park or Rutlands doodles?)
Anyway, Quin is just about six months old, so I guess we'll see the grown-up coat coming through in the next couple months. Who wants to place bets on what color he'll turn out to be?!
Regardless of color, he is absolutely the best, LOVI-EST dog.
Seriously, he is so sweet and cuddly. My husband said if Quin had opposable thumbs, the first thing he would do would be to make a big sign that says "I love you!" :wink: So true. At puppy class last week the trainer was amazed at how good he is at recall. I commented that it helps to have a pup that loooooves his people. He never wants to be too far away!
Lisa