Discussion Starter
•
#1
•
Hey everyone - I'm Mickey's friend that she mentioned in another thread and I've been quiet in the forums until now.
First - A public heartfelt to Mickey! She graciously held my hand for the past few weeks and answered many questions via email. I would have put them all in here, but I was awaiting approval of my username / password.
Anyhow - I got a great litter of pups and I wanted to get some opinions on where you think the coats might go - these pictures are only at five days so I realize I'm jumping the gun. Although, i figure it'd be a fun way to see how correct we are at guessing textures (and colors in my case - I may have brindle, sable, phantom, abstract, etc.) I don't know who to keep! I'm keeping one - I'm told that I can't keep 'em all, ha.
Every one of them have some sort of abstract (white patches) either on their toes and/or chests. All girls except for the Brindle and the Blue Ribbon Black Phantom.
Purple Chocolate: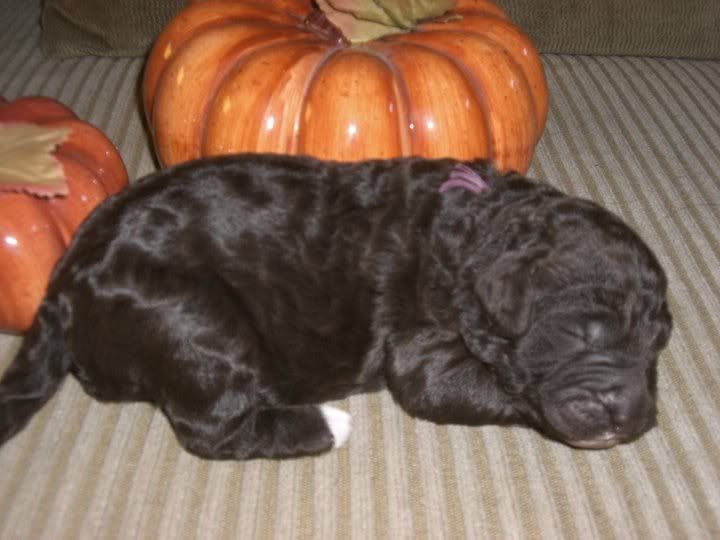 Pink Chocolate: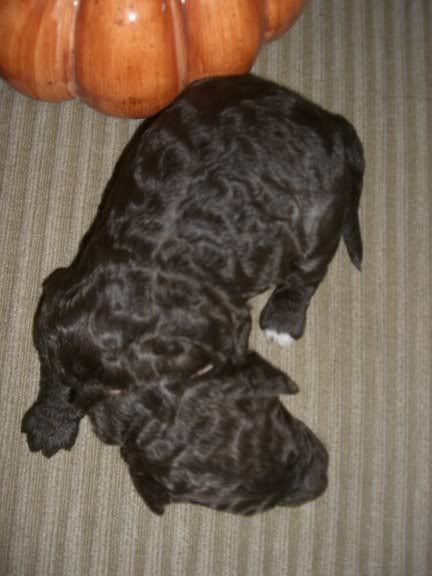 Pink Black: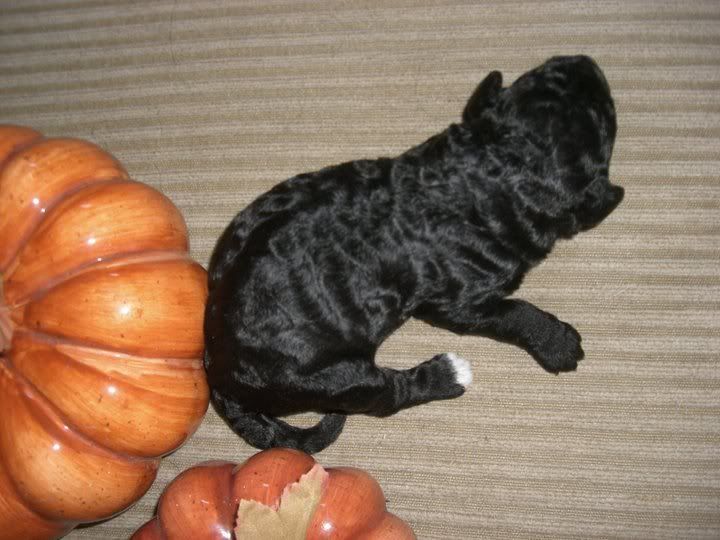 Orange Chocolate: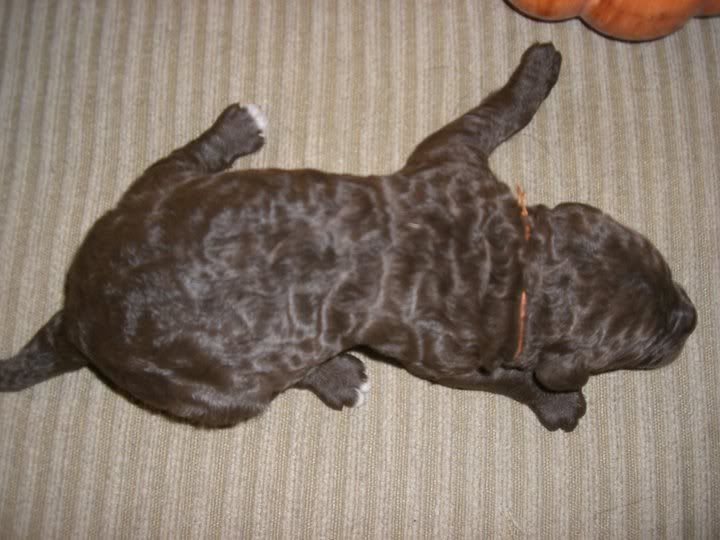 Light Blue Chocolate (Sable I think):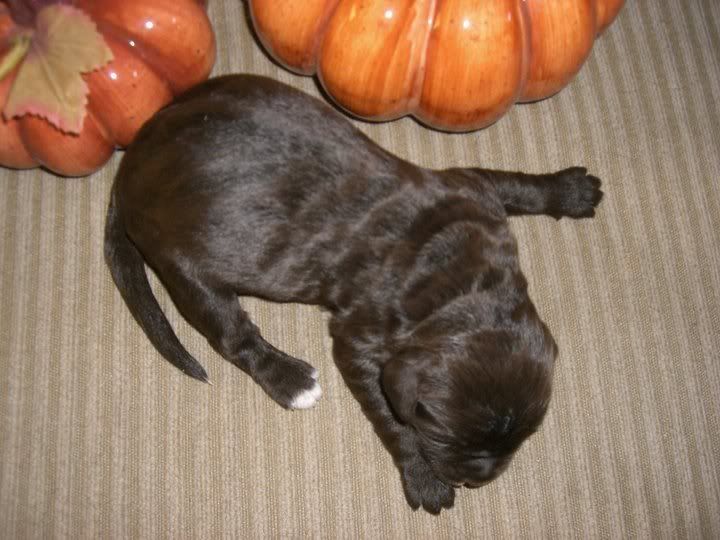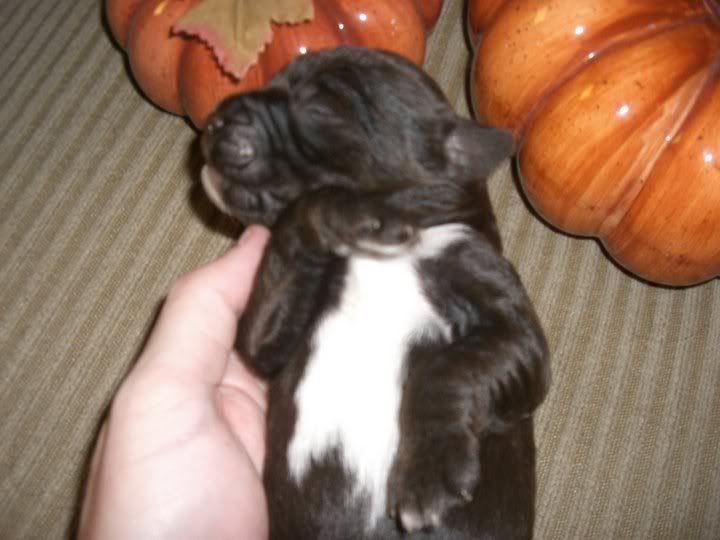 Brindle: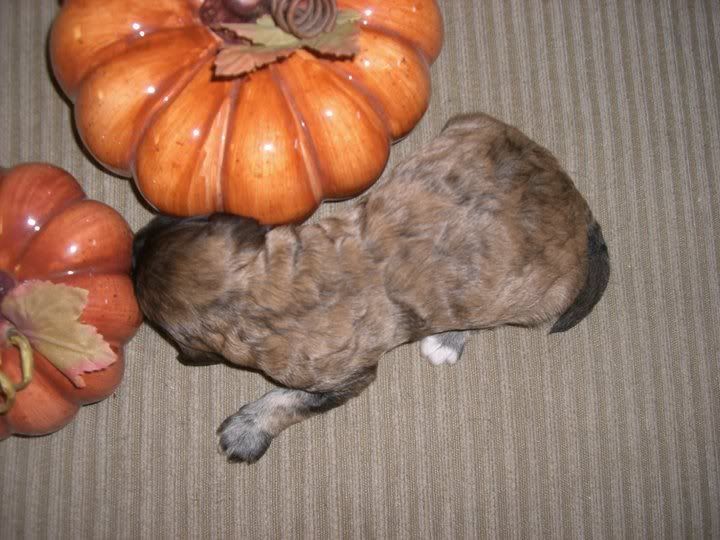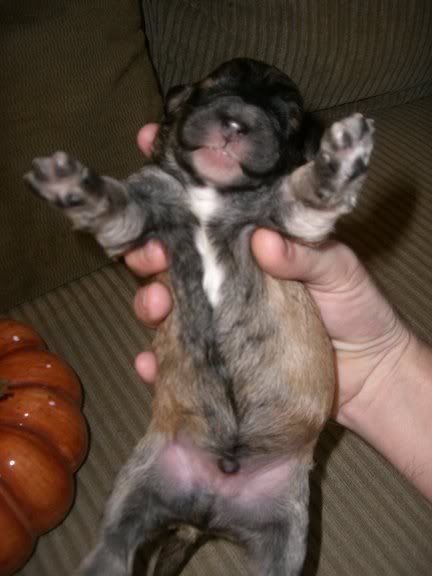 Blue Black Phantom:
So what are you thoughts on these coats? Anyone sticking out as particularly fleece-like? Wirey? Wool?
And the best one - Mom in all her glory!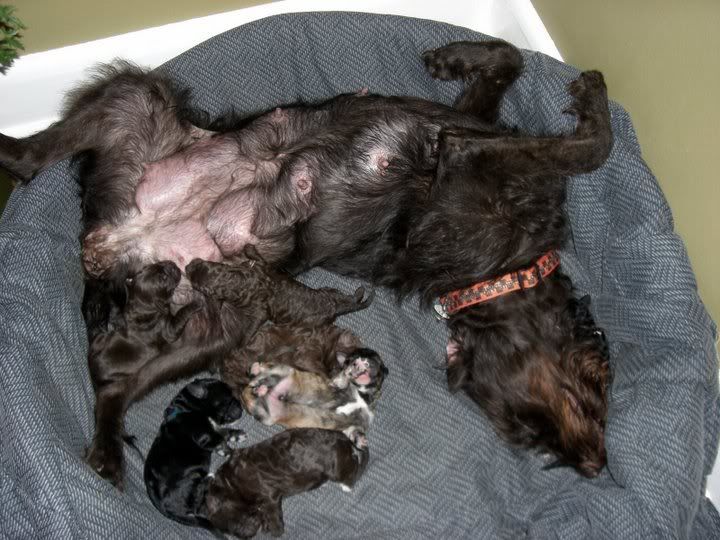 Enjoy!