Discussion Starter
•
#1
•
I was out raking today and while bringing the leaves back to the huge pile we have where we dump them, I noticed Rowen and Baron playing in the leaves.. now mind you they are at least 3 1/2 feet deep!!! It was hilarious.. Rowen would disappear into the pile and Baron would come chasing after him, but being bigger he would not go out of sight in the pile and would be looking for rowen when all of a sudden BAM! Rowen would pounce on Baron!
Rowen also decided it's fun to play fetch in the pile of leaves... so we did! After playing for awhile in the leaves, Rowen got into some burs and so his ear got stuck to the top of his head.. he has a tiny bald spot from where I had to cut them out :lol: poor pooch! Sorry the pics are so big and the video is shakey- Enjoy!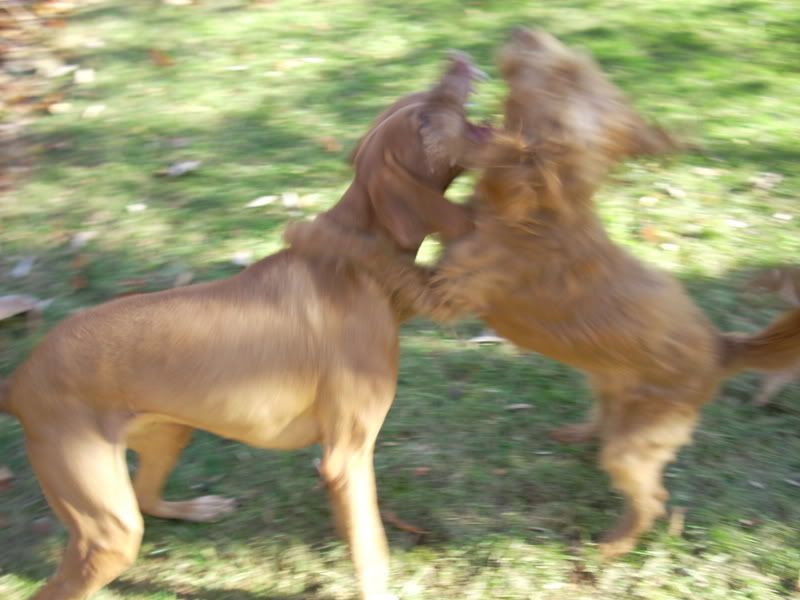 "Looky! I got a stick!"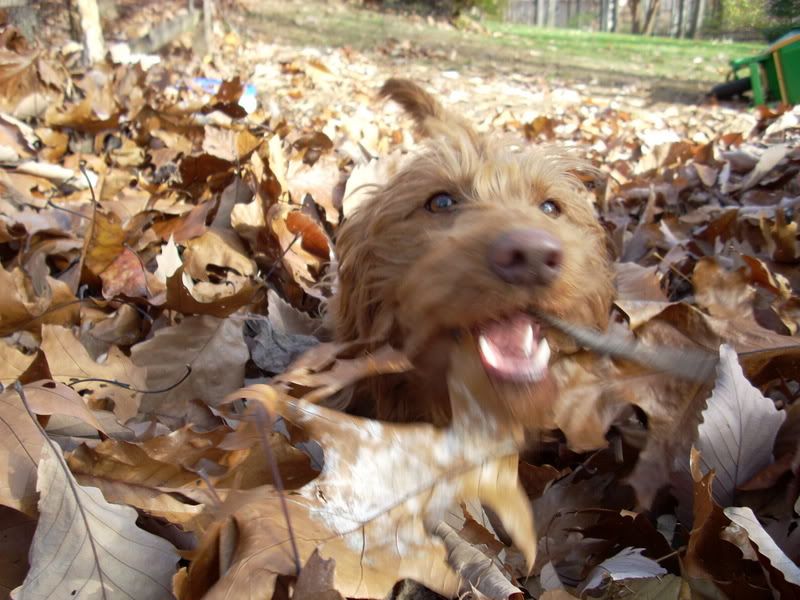 "Where'd I go?!"
Puddle of Rowen
"my ear is stuck to my head!"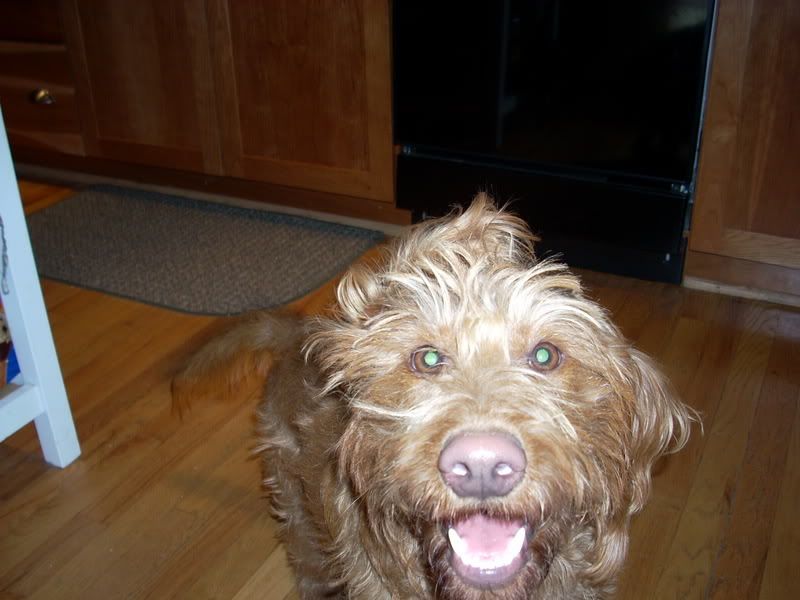 closeup after i separated his ear from his head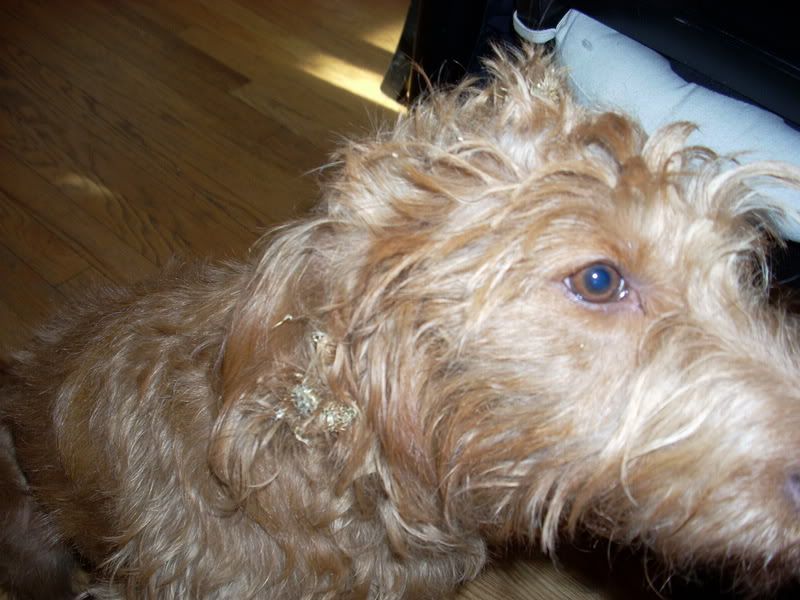 embarrassed
playing fetch with a tennis ball in the leaves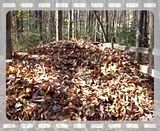 hope you enjoyed!