Discussion Starter
·
#1
·
Well, the 1st Phoenix Doodle Romp was a blast! We had 10 doodles in total. There were 4 goldendoodles and 6 labradoodles. It was hot - about 102 degrees in the shade - but the dogs had a blast. It was so fabulous meeting the other owners and talking about discussion boards, and breeders, and groomers, and training, and everything else doodle!! We hope to gather again... perhaps before a year goes by but after the hot summer. I hope everyone who attended had as much fun as we did! Here are some pics from the romp. My camera is not too hot and shooting excited doodles is mighty difficult!
TRYING TO GET A GROUP SHOT!! :roll: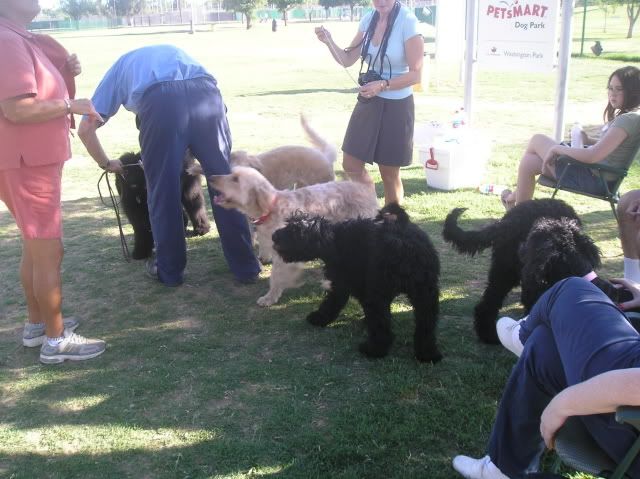 ANOTHER GROUP SHOT :shock: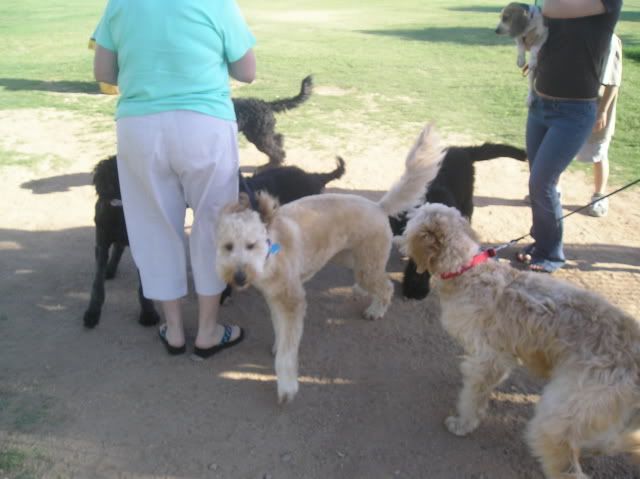 TWO RUTLAND MANOR BROTHERS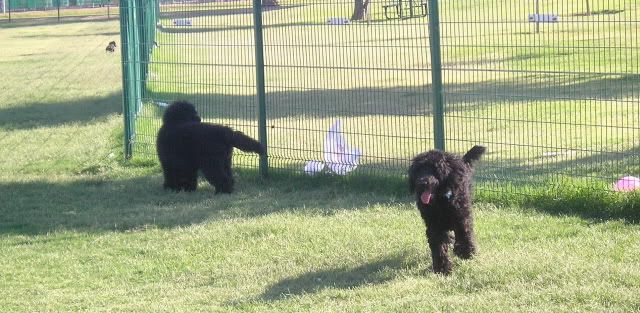 PLAYING FETCH
THE BLACK DOODLE IS COAL'S SISTER FRENCHY - SHE GOT A BAD GROOMING!! MY MOM WAS EMBARRASSED!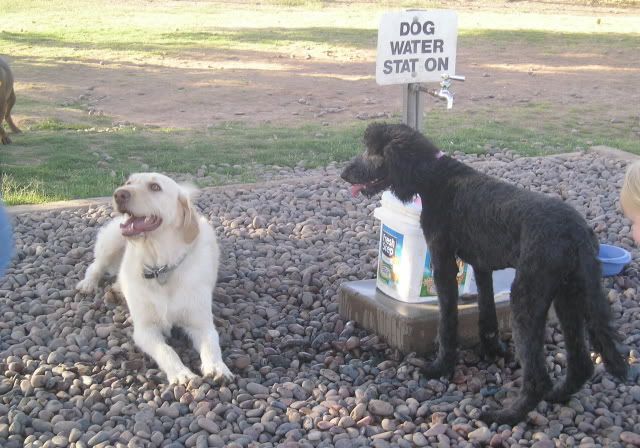 THE DOGS KNEW HOW TO KEEP COOL!! 8)
COAL HAVING THE TIME OF HIS LIFE!!! :lol: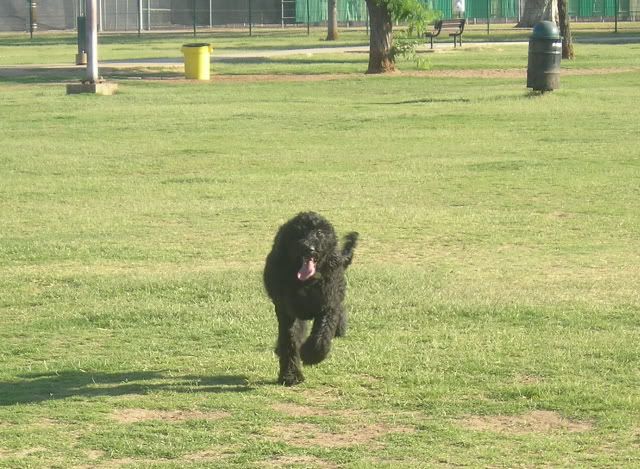 COAL AND MAX (A PUP OF JAC'S)