Discussion Starter
•
#1
•
We went to Mill Creek park today with my cousin and her daughter! It was around 56 degrees, but lots warmer in the sun. Jonah did excellent on his gentle leader, Miko was quite the puller/alpha dog today. I need to get her some training on that. She was jerking Jonah left and right. Taught Jonah a new command today. Since I walk them on a dual lead, they tend to "surround me". I would say to Jonah "same side", and he would move to the side Miko was on. After that, the walk was great. All I did was praise him when he did it. What a good boy he is.......most times.... :wink:
Here's a couple of pics my cousin took. I forgot my camera, but it's hard to take pics anyway with 2 on a lead! :wink:
This is me, Jonah and my cousin's daughter Angela (who just got her nose pierced today). I had mine pierced for 9 years before I moved back to Ohio. The piercing girl offered to do it for me again.....but i passed.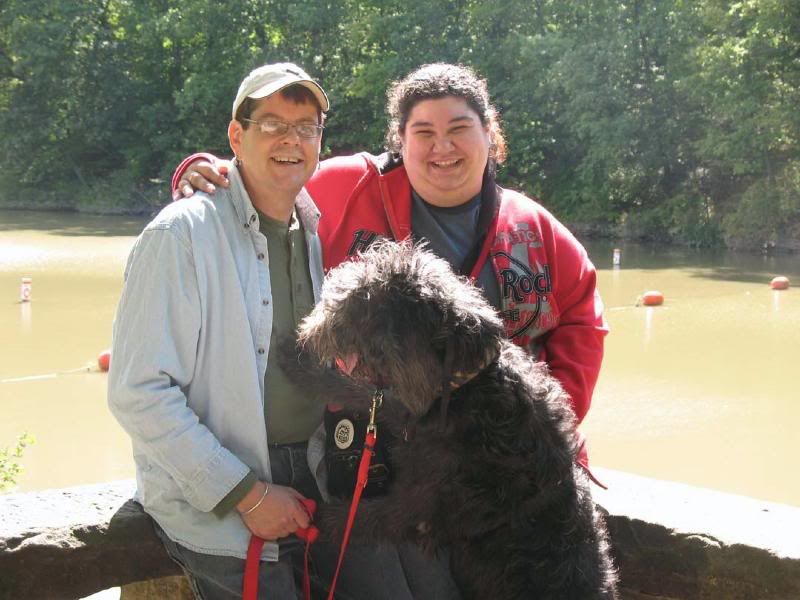 Here's me and the kids alone. She did a great job on this...only took 6 tries!!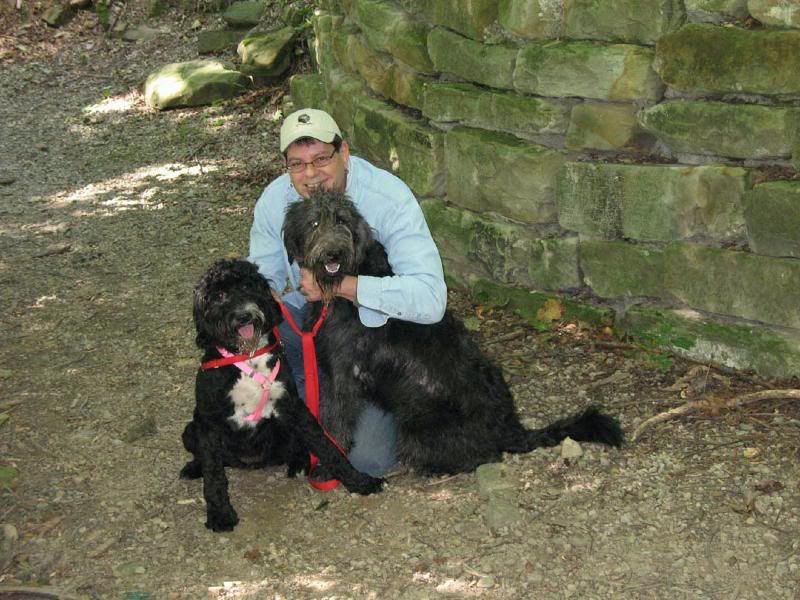 Yeah, we had a great day!! We went in the water....a little, dad was wearing good shoes, hiked, sniffed, behaved!! What do we get for behaving.......you guessed it......A BATH when we got home! Dad's such a poopy head!!
:twisted:
Jonah and Miko