Discussion Starter
•
#1
•
We are planning to repaint our living/dining room this summer. The color from the living room continues up our stairs so we need to have something pretty neutral. Currently we have yellow walls with a dark blue accent wall (this wall is shared by the living room and dining room. My husband loves the accent wall idea so I'm open to keeping it
However I would like to 1) have the main walls some sort of beige/tan/neutral and 2) have the accent wall be a more neutral blue (much less bold than what we have now) or another color that would work with our furniture.
Does anyone know of any good sites where I can find photos? Anyone have any color suggestions/photos (from your homes)?
I am challenged in this area.
To give you an idea of what we currently have...p.s. I also cannot wait to change out that dining room light...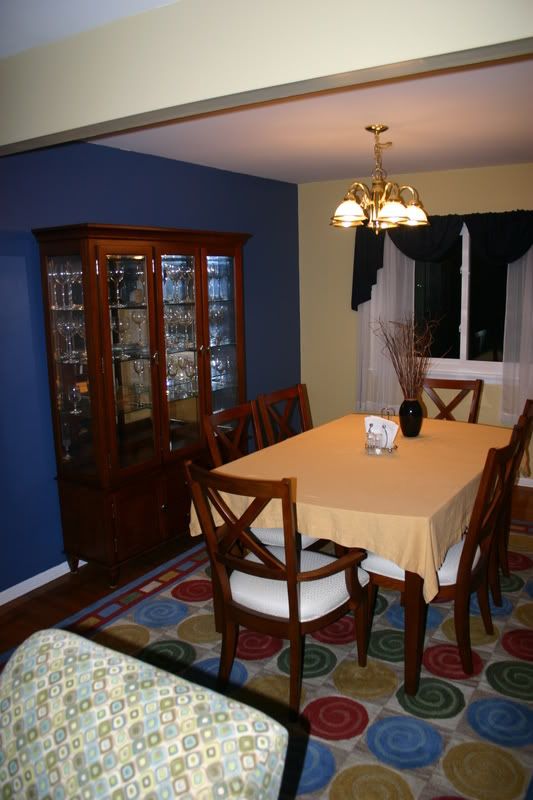 Thanks for any ideas