Discussion Starter
•
#1
•
Tyke and I just got back from a walk in the Great Swamp Sanctuary, which is just down the street from our house. (Annie and Tanner have vistited here when in SC - she posted some great pictures of the 'gator!) Our leaves are just starting to turn here and should be beautiful for Thanksgiving!
Tyke tries out one of the swings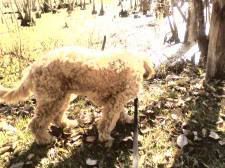 Tyke checks out the Beaver Pond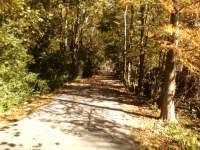 The trail through the Great Swamp
The leaves should be REALLY beautiful by next week!