Discussion Starter
•
#1
•
We have an off leash dog park opening up with a big party next Sunday, so my cousin, her daughter, 4 dogs and I went to go check it out. It's really big, but not fenced. It was land donated by a retired farmer in the area. They basically have bush hogged a large horseshoe path that backs up to woods. We were having a nice stroll....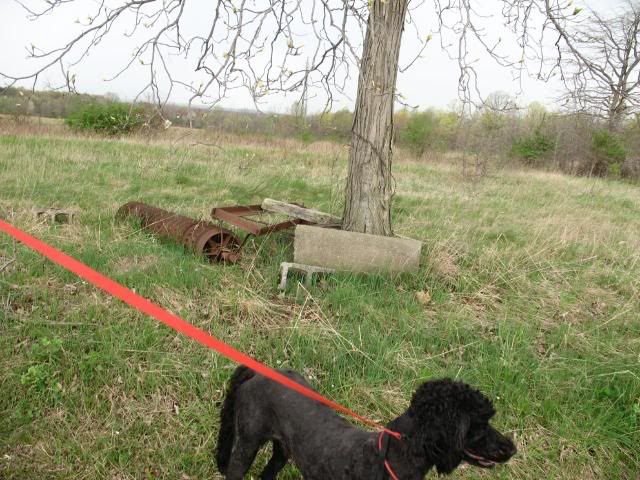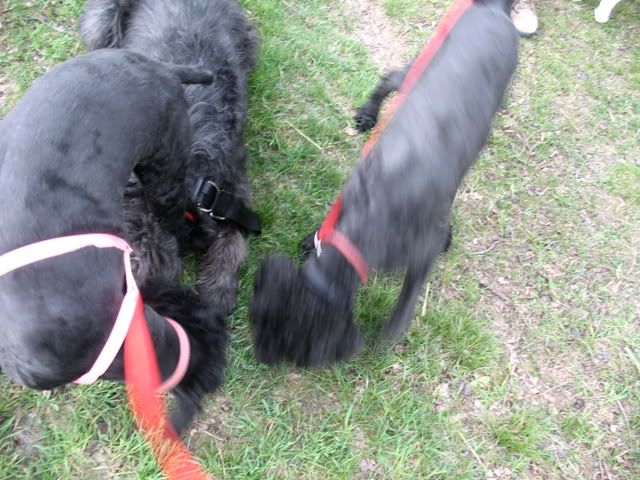 When the sky started to look like this.....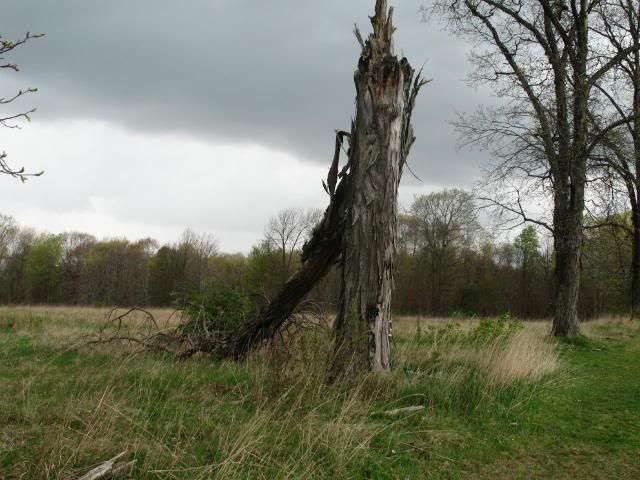 Then the wind blew, the sky opened up, the temperature dropped 20 degrees and we got drenched on our lovely 15 minute walk back to shelter, where we looked like this......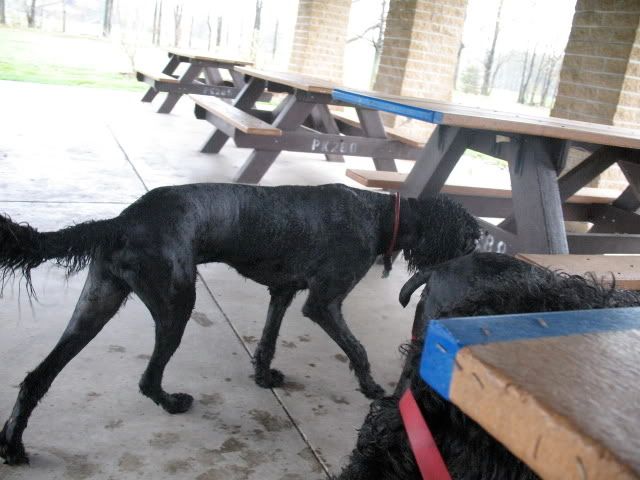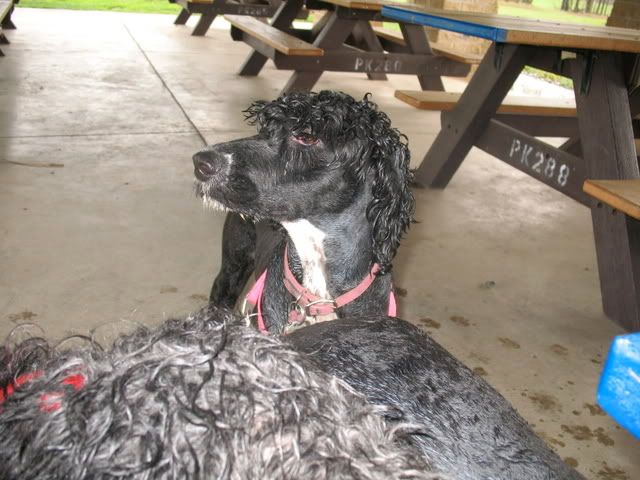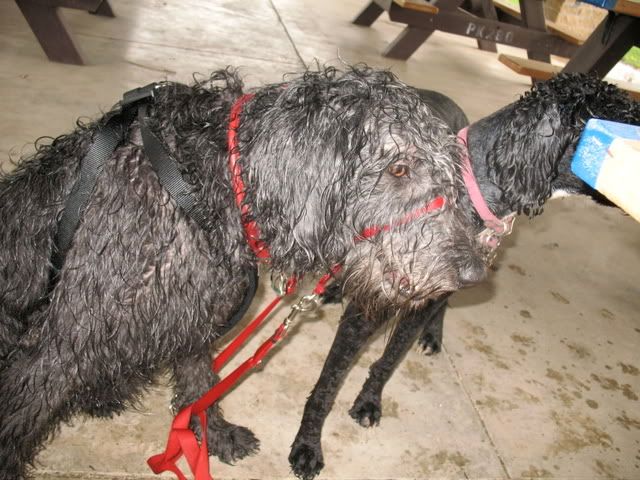 At the beginning of the walk, I have Jonah and Miko on the coupler with my cousin walking Rumor, and her daughter walking little cousin Chewie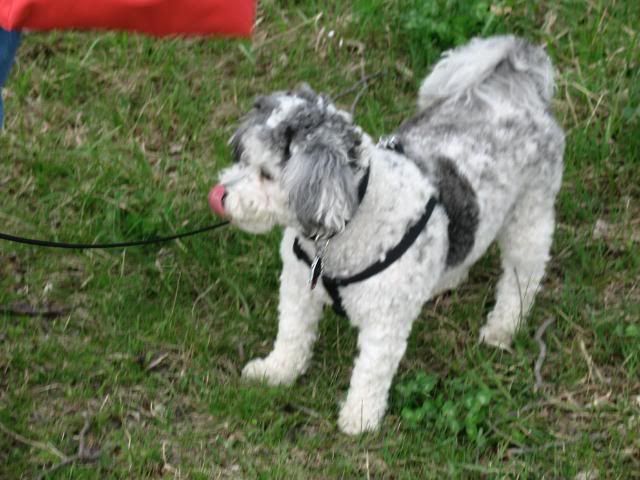 When the rain came down, my cousins daughter had an athsma attack, so she rested with the umbrella, and I walked the 3 doods together to the pavillion. They actually did quite well for me.
I felt really bad for poor bald Miko and Rumor......when we got to my cousins van, we cranked up the heat and I wrapped Miko in a afghan. What a lovely day we had. As soon as we got 100 yards from the park, sun came out and all was beautiful again......but we were all soaked to the skin, so we headed home to dry off!!
The kids are sleeping very soundly now...... :wink: