Discussion Starter
•
#1
•
We haven't decided upon a name yet....still thinking....
but, here is Coco's new sister!!
We won't pick her up for another month.
She is one month old today!
Our breeder loved her blocky head and coat,
which should be a beautiful, soft, wavy fleece.
We are sooooo excited!
I leave Minnesota this evening.....
sleep in my own bed tonight!
Can't wait to see Coco, who I understand needs a bath!

Here is our new little girl!! We love her!!!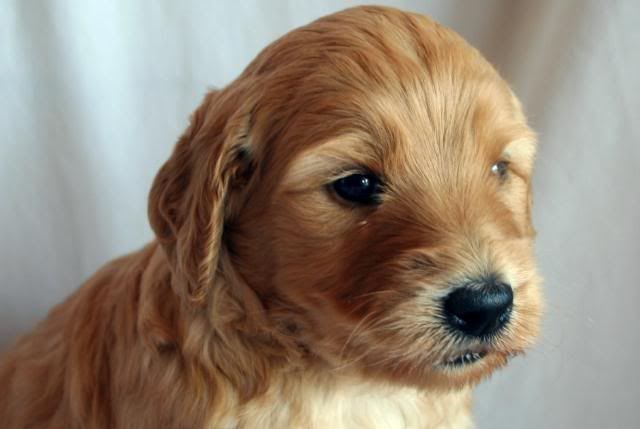 Below is the shot that shows more of her true color,
I think....though she does have lots of red
mixed in with the blonde!! Uh, OH! Another blonde at my house!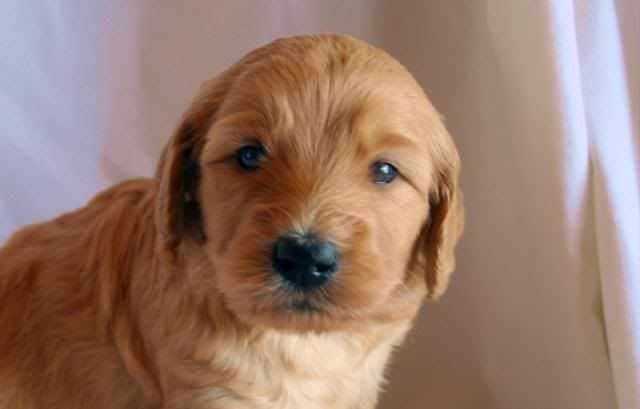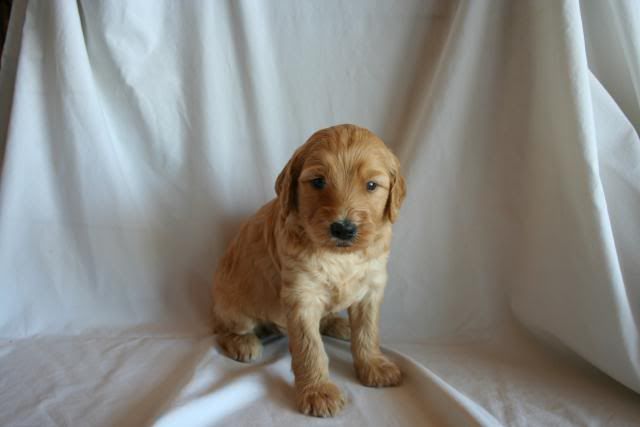 8) 8) 8)