Discussion Starter
·
#1
·
Thanks Maureen for coordinating this lil romp...
We met up with a bunch o doodles at the park yesteday and they played and played for a couple hours, and played some more!
Ill tell ya, Bandit was pile of dood last night as he was WIPED OUT! :lol:
We ran into a sister he had never met before, Shadow, and they got along great! I was amazed at how white she was compared to the other siblings we have met.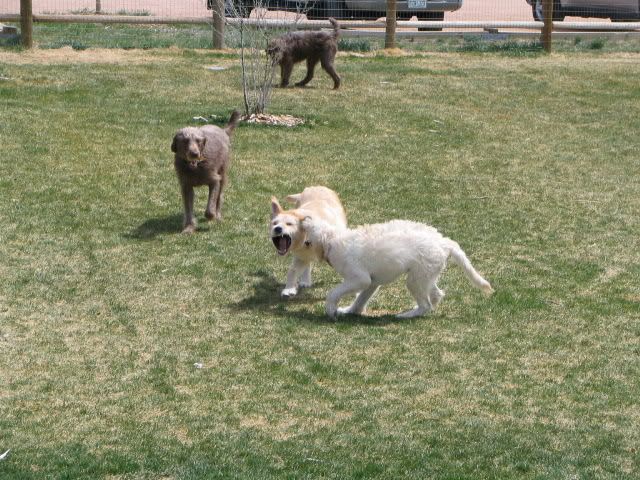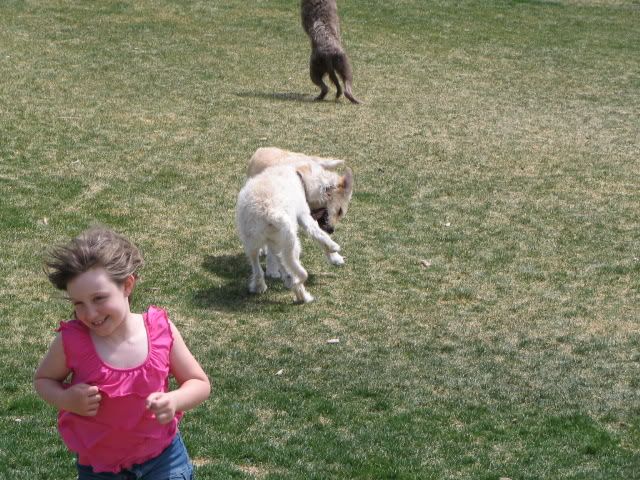 And speaking of siblings... These two brothers came from Fancy's last litter in December, their sister was there too, but hard to get a pic with all of them, and we definitely tried to get a pic with fancy as well, but kinda failed miserably at that attempt. :roll: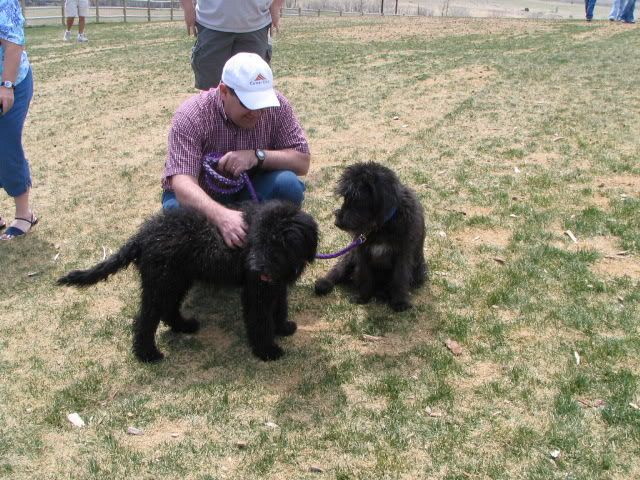 Proud Mama watchin her babies...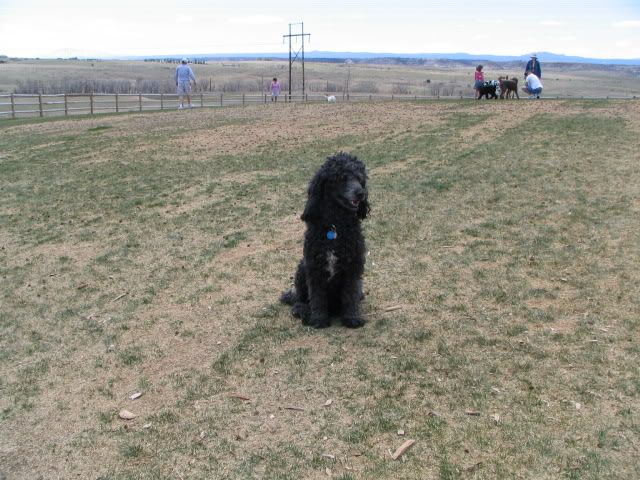 Bandit got along well with Pippen (of Sheeba & Bear, same match up of the newest litter born last week for Maureen) who is ~2 now... Pippen's brother Dudley showed up too, but again was hard to capture.
but we did get one decent one...
It was a beautiful sunny day, just VERY windy in the plains out there...
Some random images: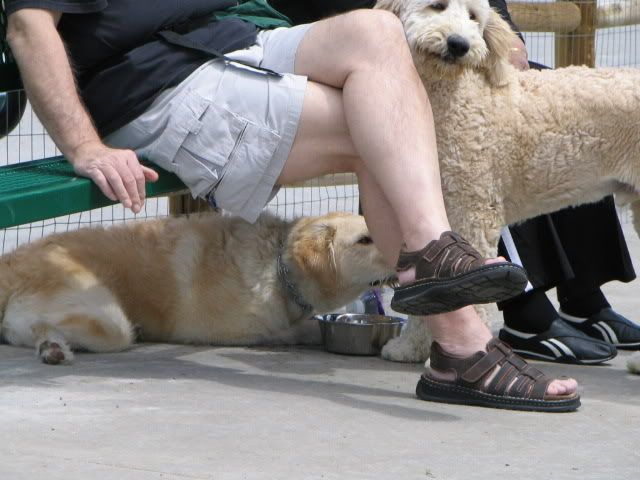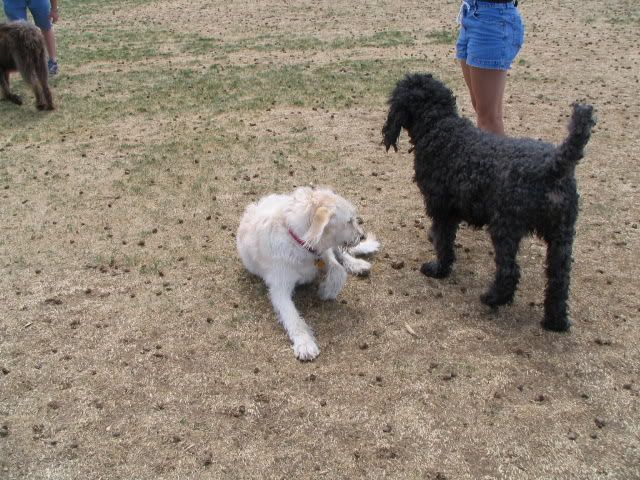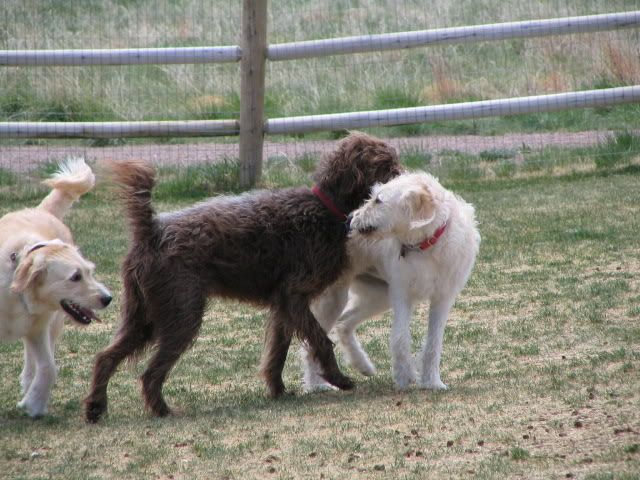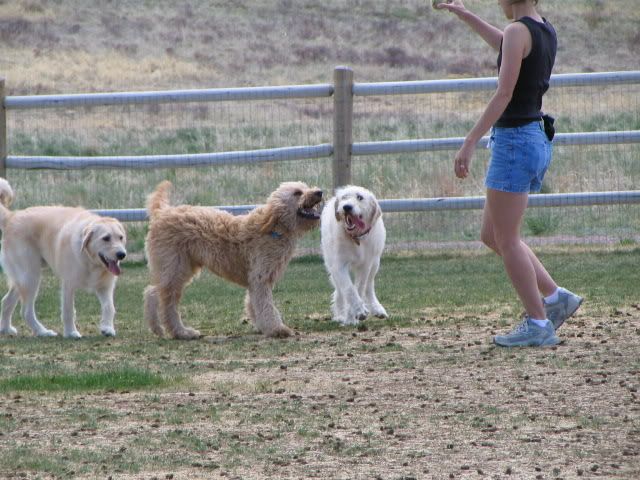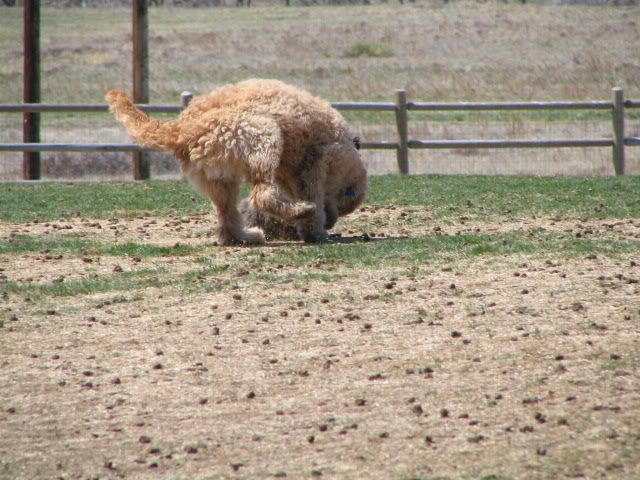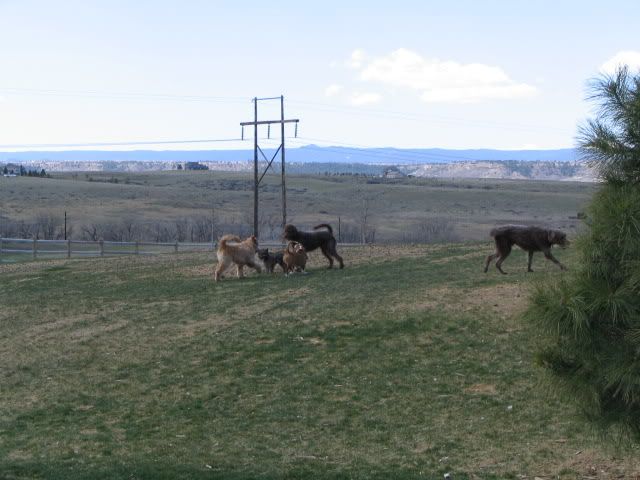 Thats it for now, and a lot of activity out there, makes it tough to shoot when they all move so fast. 8)