Discussion Starter
·
#1
·
Hi guys,
I thought I would try putting photos in the posts as everyone else's are SO cute. Coal is 20 weeks now and here's how he is looking! I need to do SOMETHING about the hair around his eyes. Poor pup, I don't know how he can see anything. Also, he has such pretty eyes, I would like to be able to see them too!!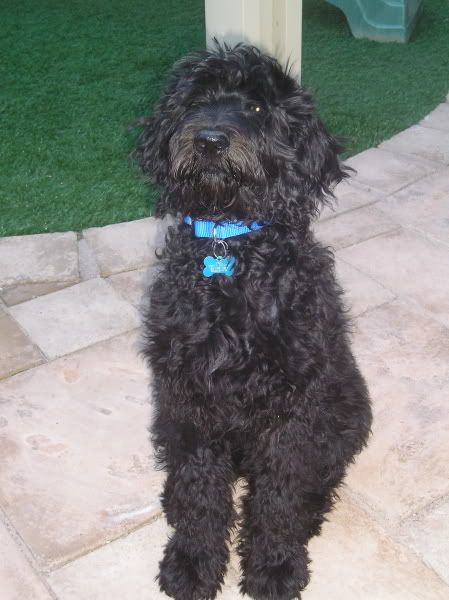 He looks like he is silvering but he isn't. I'm embarrassed to admit it but I was cleaning the floor in his xpen with some oxy cleaning stuff (it is for pet stains, that's why I bought it!) and I guess I didn't get it all up too great before I put him in there and he kinda got a bleached mustache!
I read the bottle and it contains peroxide and well you know what that does to YOUR hair! I felt like a very bad doodle mom. The hair on the bottom of his feet is also a lighter cocoa shade!!