Discussion Starter
·
#1
·
Hi! This is my first post so i figured i would say Hi for hte first time and ask my question all at once.
Here it goes... HI! i love tis forum adn so hope to get to know everyone! My name is Audra and i am ( i hope.. see below question) a doodle owner!
Our girl's name is Boo and , we think, is about 1 1/2 years old.
Now, my question. We got Boo from the local animal shelter. When we picked her out they told us that she was a Lab/Terrier mix. No tknowing that Doodles even existed, and how she looked as a pup ( of about 8 weeks we think) I was ok with that.
Well, When we took Boo to my mothers training classes, her assistant made the comment that she looks EXACTLY like a Doodle.
Curious, i got to googling and came upon this site , this was over a year ago and i am just NOW registering lol.
I looked through the pictures and really gotto looking at Boo, and from what i can see she looks exactly like a few of the pups here.
Now comes the question. I wanted to get some opinions on whether my girl really is a doodle or if they were right at the shelter and she is a terrier mix. I could care less either way really, i still love her to death! I'm just curious lol.
here are some pics!!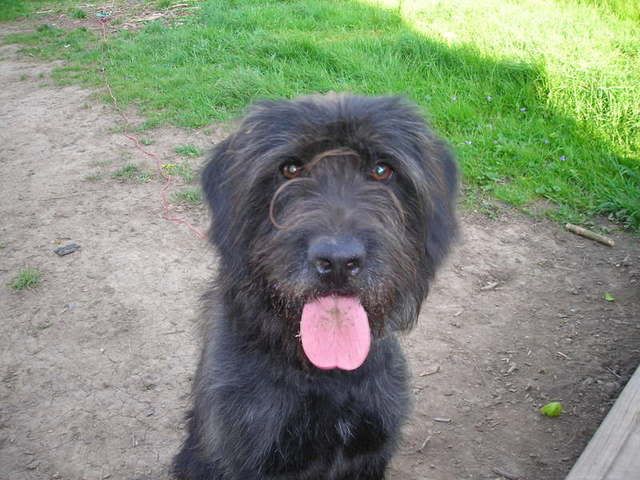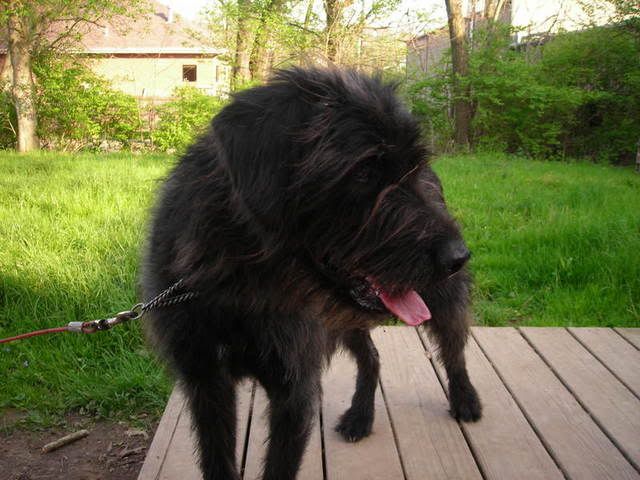 (this one is blurry but you can still kinda make her out lol)
Thanks for any input!
-Audra-