Discussion Starter
·
#1
·
My tree surgery crew was on a large job today removing a tree that had a "U" shaped house built around it 20 years ago. The tree was in the back of the house. Well the tree was in decline and the only way to access it was to lift cut sections above the house with a crane. I took some pictures and video of the operation.
This is our crew leader in the bucket truck securing the crane straps: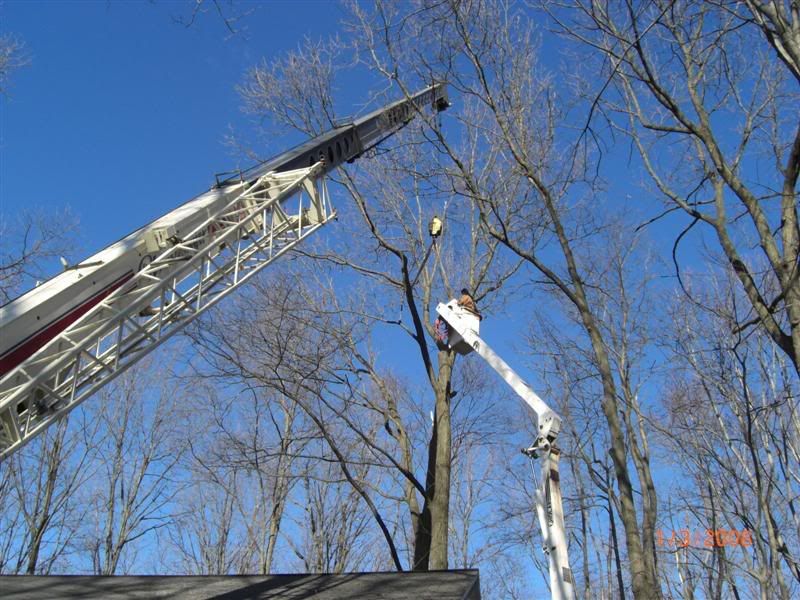 The same process from a different angle:
Video of the crane lowering the section after it was cut. The audio is loud from all the equipment so you may want to turn your speakers down a bit: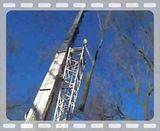 Video of the ground crew positioning the section in a safe place:
Riding the crane back up to cut another section. Sorry it's sideways, I thought I would be able to rotate it once it was downloaded :roll: :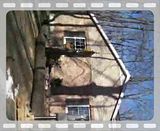 These guys get such an adrenaline rush from doing this. I guess I get one just watching but since I can't even stand on a chair without getting vertigo I've never even been up in the bucket. Maybe some day...