Discussion Starter
·
#1
·
for those who may not have been here, this is the original thread:
http://labradoodle-dogs.net/forums/viewtopic.php?t=4415
here's one of the pictures we took that helped her new family find her (its a favorite of mine):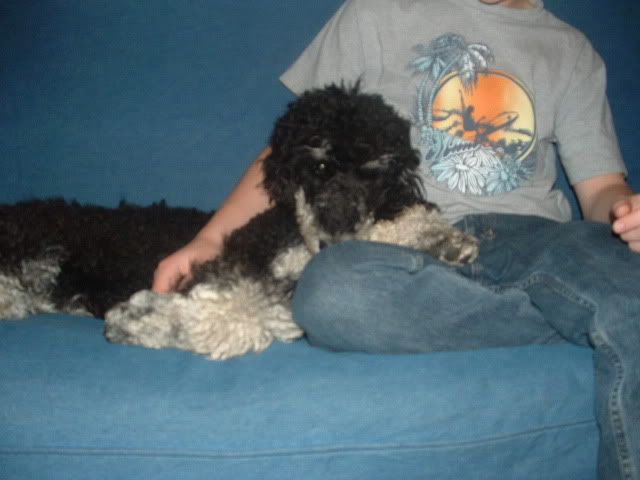 and now, today, she's on her way home to what we hope is TRULY a 'happily ever after' for her! She's going to live with a very fine, nice family, 2 kids,12& 14, 2 other dogs and a stay-at-home mom who wanted her own baby..... :wink:
We agreed that I would take her to get her groomed to deal wtih her need for grooming, and to minimize the stress and not add grooming to Jasmine's adjustment time. Her short soft fur feels like crushed velvet!
So before they came to pick her up, after several visits, Jasmine's new Best Friend went shopping for outfits! This is our favorite: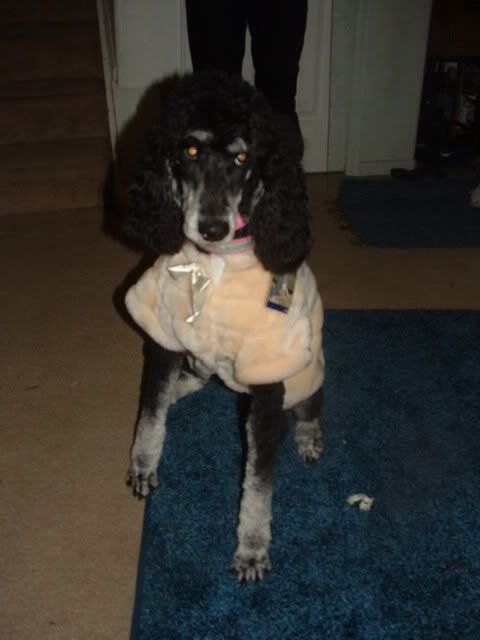 and....this is our daughter, and theirs enjoying Jasmine in her new outfit!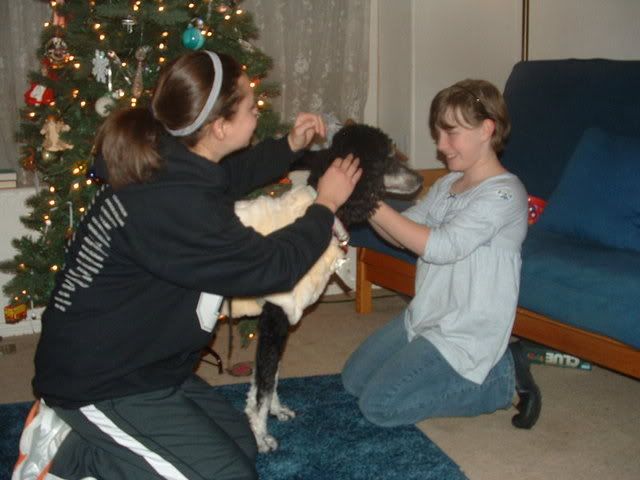 I love telling the story of how SO MANY OF YOU helped Jasmine in her very serious need to have a healthy and happy life!
thank you thank you, once again!