Discussion Starter
·
#1
·
My Mom wnet on the final whale watch of the season Saturday and wanted to share these pictures with you! She said it was a glorious day out on the water, and this time they went north to the other end of Jeffery's Ledges, in Maine waters.....she had some great videos of Atlantic White Sided dolphins...saw 3 pods of them..around 500!!!, but photobucket wouldn't upload them...musta been too long! :shock:
All in all she saw 2 humpback whales, 7 fin whales, 1 Mola Mola...a big ugly ocean sunfish, and all those dolphins!!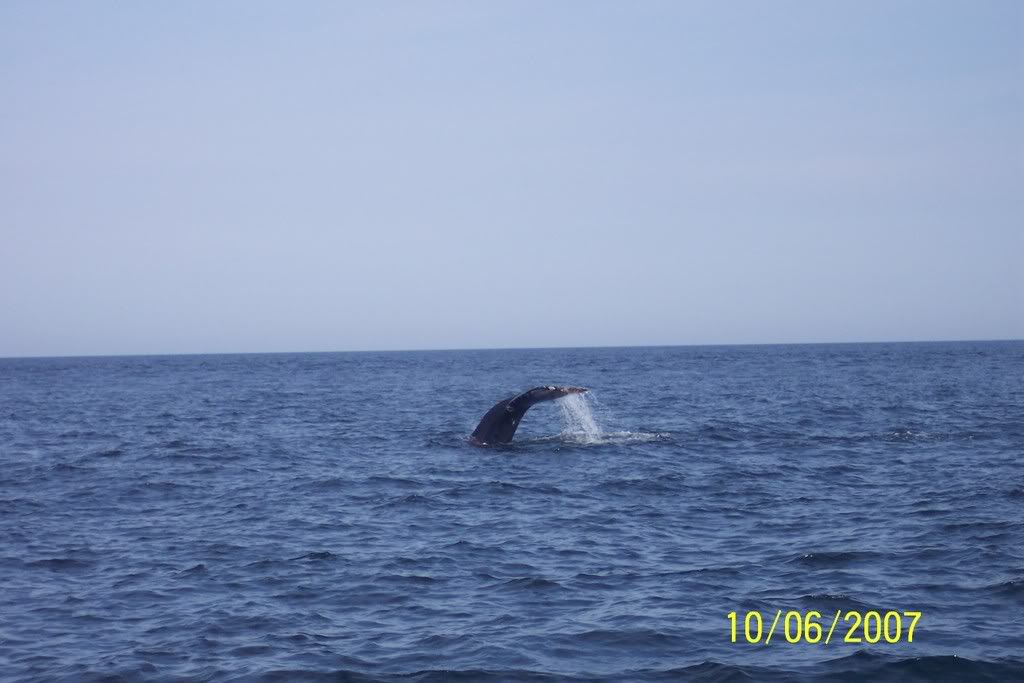 BTW....on Saturday I turned 1 yr.old!!! My Dad made me a birthday cake out of meatloaf and cheese! BUT....my Mom got sick,
and has been sick all weekend, (just a bad cold) so we didn't celebrate till this morning...
Here is my cake, and new toys...a Monkey that I already de-squeaked...a fat cat, and a new ball!
Oh yeah...Mom gave nme a brithday bath on Saturday too...What's up with THAT??? :shock:
Thanks for lookin!!!!
Raleigh!!