Discussion Starter
•
#1
•
Sammy got her summer cut today - she looks like a totally different dog. She feels so soft and smells so clean, but it is hard to get used to how skinny she is under all that hair!!!! I think this is 1.25 inch cut (at least that is what I asked for). It was her first real grooming and apparently she was very calm and good throughout!
For comparison -- her pre-cut curly mane:
And now: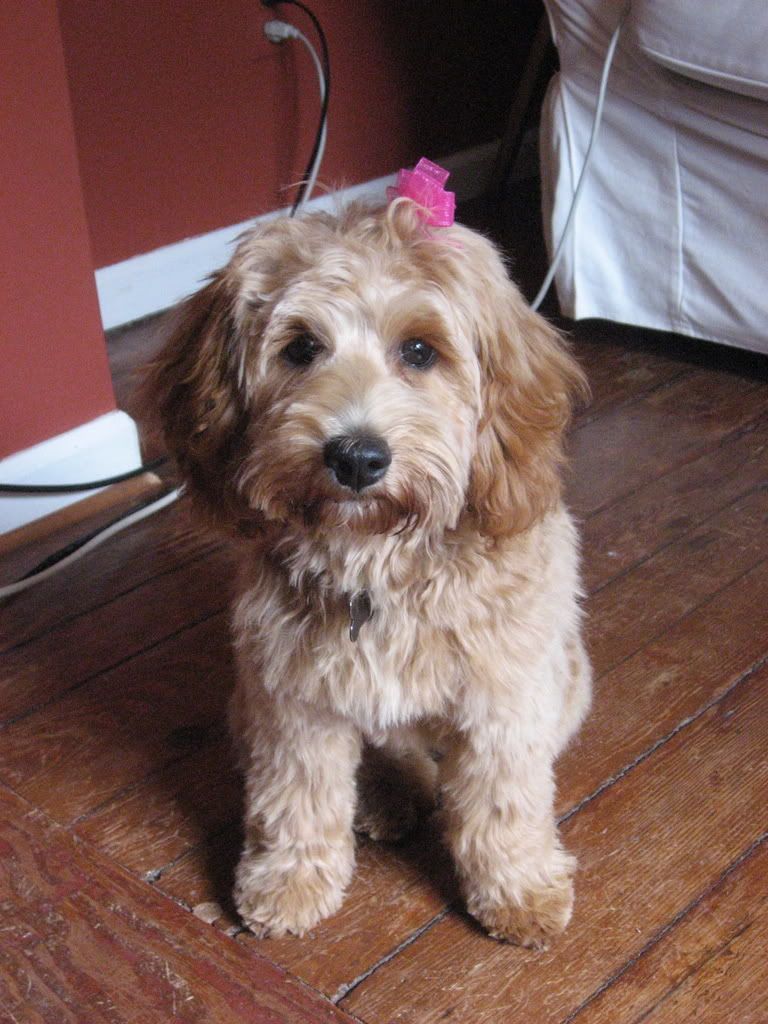 I have to admit I like the bow, but my boyfriend made me take it off right away ("I can tell she doesn't like it. She's not a prissy dog" - yeah, whatever ;-) She likes to dress up sometimes!)
PS Sheesh, sorry the pictures are so enormous. I can't seem to resize them...