Discussion Starter
·
#1
·
Sorry it took so long. We got home at 1:30, pottied the kids, put Miko in her new hut and went out for a well deserved lunch and let them get to sniff each other through the bars!
This is the back of my cousin's van. That's my leg!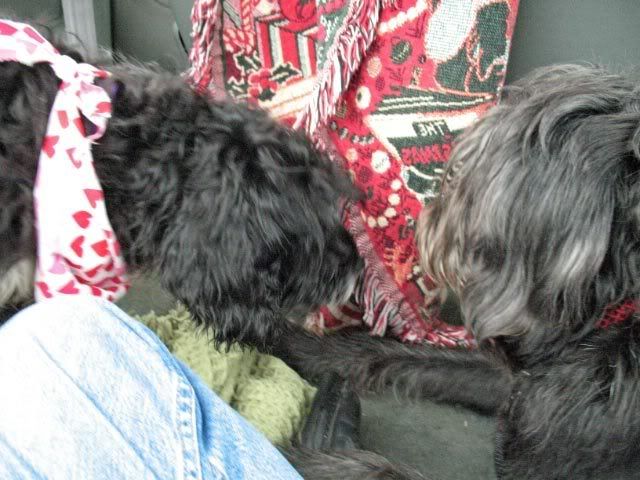 In her new Hut! With a bully....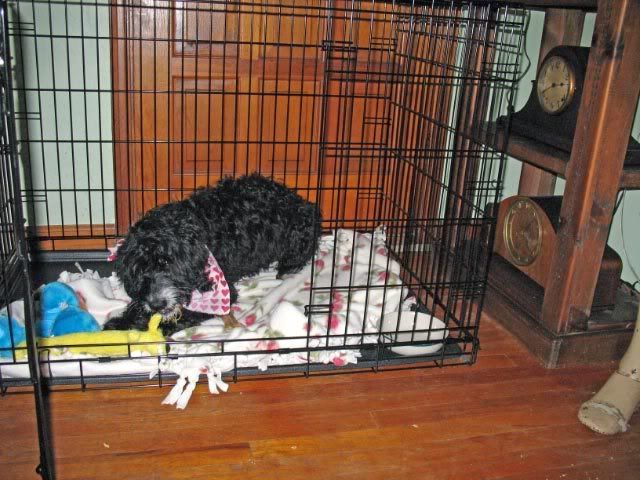 better picture....Jonah has since stolen the bully....the bully!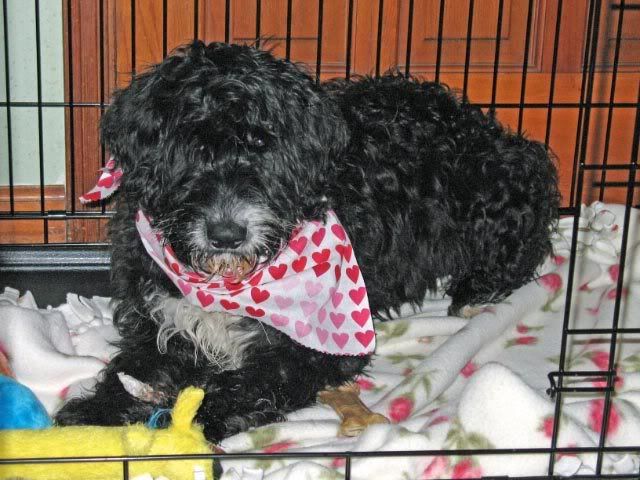 She is very shy right now. I didn't take pictures at the house where we picked her up. Jonah was a handful since they had 3 cats...he chewed through his leash and tried to check out the whole house!! :shock: Miko was hiding behind the portable heater and needed to be picked up and carried out. I got my first hand kisses in the van on the way. She peed when we got home....then did both a little while ago....gotta go, she's ventured out of the hut, and he's dominance humping!! :shock: :shock: