Discussion Starter
•
#1
•
Hey everyone...as some of you saw, Jenny (L's Mom) recently posted about a 5 month old labradoodle, Stella, who was retuned to her breeder because she wasn't a good fit for her family. Well, I jumped on it and I'm happy to say I'm FINALLY a double doodle mom!
We decided to change Stella's name to Juno. I love the name Stella, but there's just too many Stella's around here. She's doing GREAT in her new home. Uma and Juno get along REALLY, REALLY well. They run and play and act crazy outside, but generally just lay around inside.
It's funny to watch how different (in looks, personality, everything) they are. Uma's much more hyperactive and Juno's more laid back, but they are a perfect fit.
Hi, I'm Juno.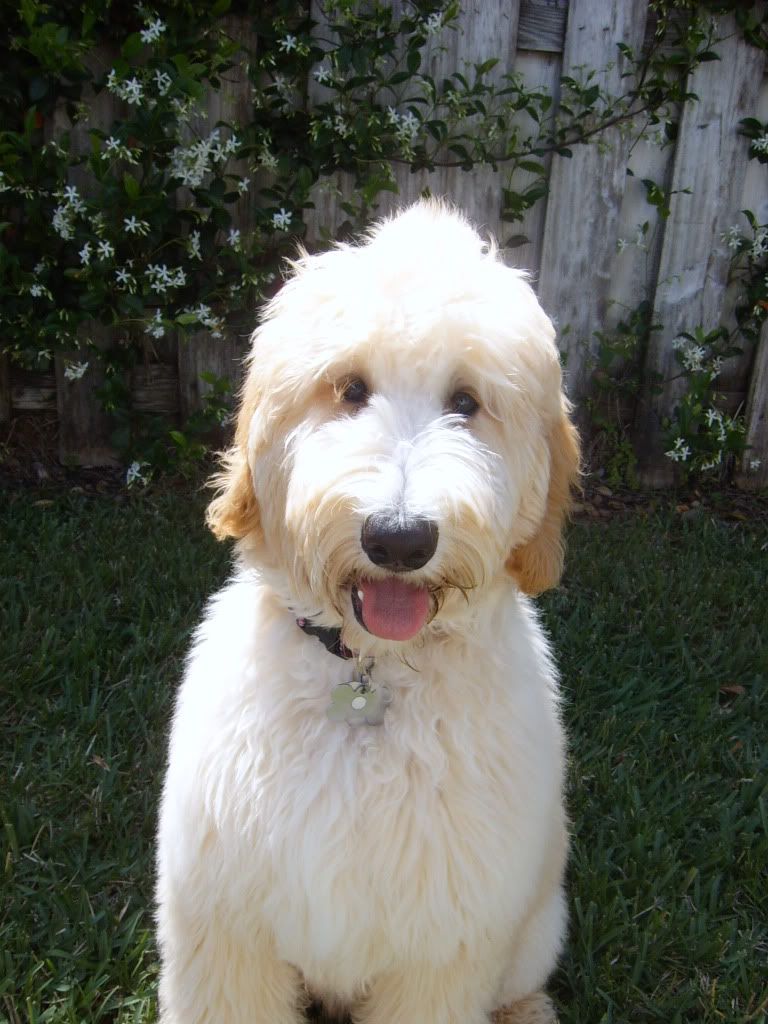 Here she is with all the toys.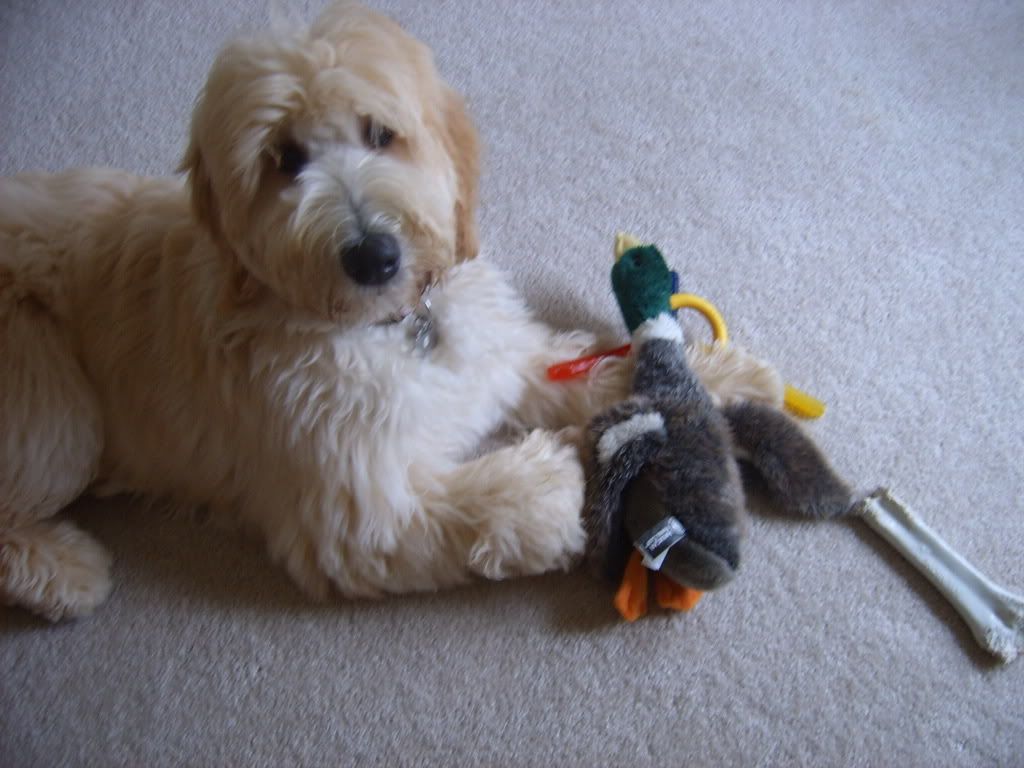 Here's Uma saying "Don't forget me, mom!"
We're worn out!