Discussion Starter
•
#1
•
Hi everyone, it has been a busy 3 weeks since Matey came home. I too have many outfits like yours with small ventilation holes in them for summer. :shock: I also now have a puppy reward snack belt to accessorize all my holey summer clothes. :? But, it has been great!
We are coming along at some things such as waiting in a sit for the signal to eat, going into the crate after given the "crate" command and snapping into a sit when asked. However we also still have lots of stuff to work on like housetraining (he doesn't let us know when he needs to go out, we need to watch him for signals) and the nipping. I am wondering if I should
try the bell method for housetraining. Does anyone have any tips on this for me? Also any tips for nipping? Kristen, I remember when you mentioned that Sandy was going through this, how long did it last?
He does sleep through the night for 9 hours (and dry) without barking or making any fuss.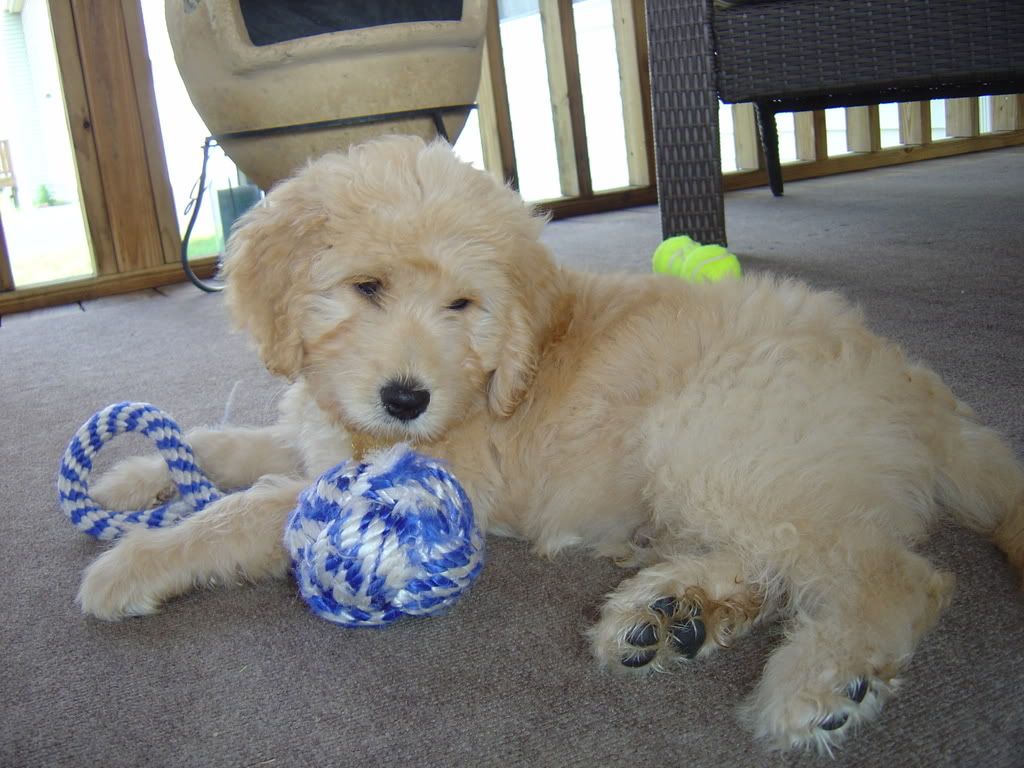 We are so happy to have him!