Discussion Starter
•
#1
•
Hi everyone,
We made it home. It was an amazingly easy 6 hr drive with 2 doodles who just met each other
Annmarie and her family couldn't have been nicer to us. Jerry, Dex and I had such a great time meeting them and getting to know everyone (doodles included).
They are getting along so well since we've been home. There has been 1 minor growling match but it was nothing significant. They keep following each other all over the house.
My husband still has to download his 1000 photos, but here are a few of mine - videos will follow later or tomorrow
First tug of war...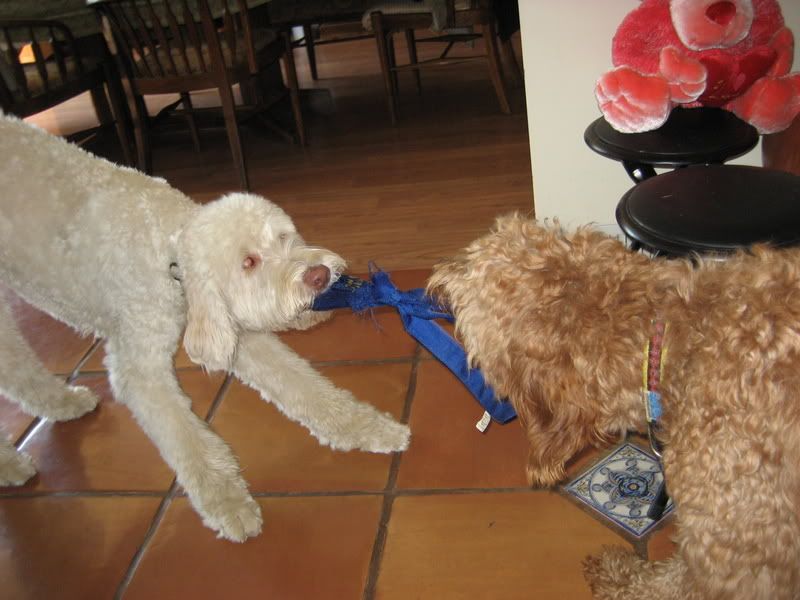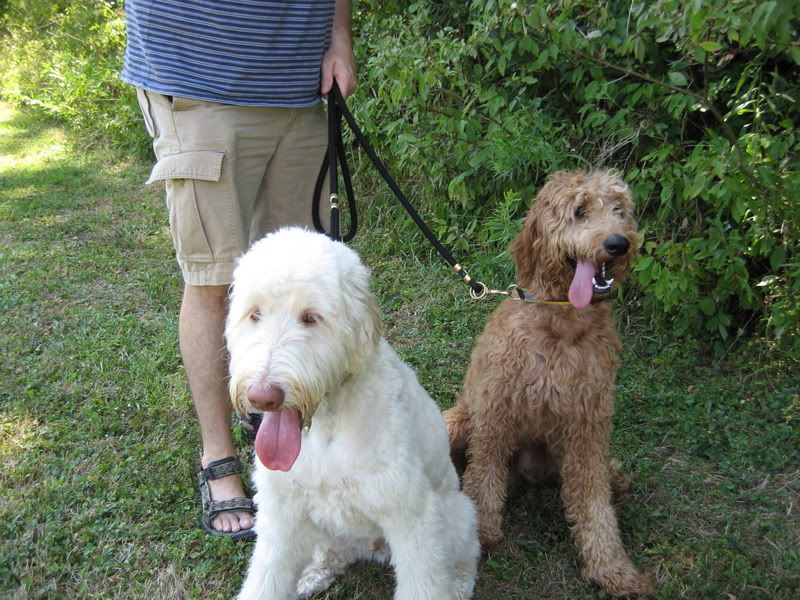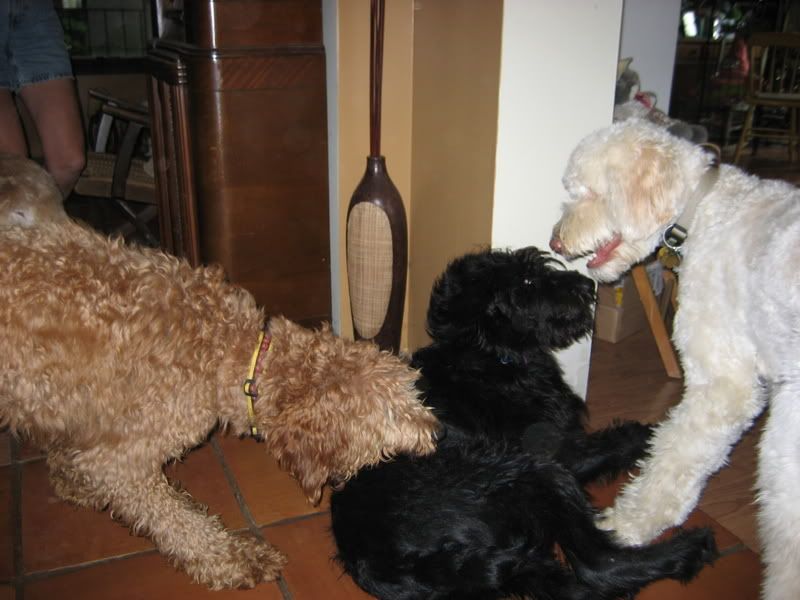 This is the best photo I got of Max
Bubble time
Dexter loved Annmarie's squeaky chicken
Best group shot - Dex has crazy eyes though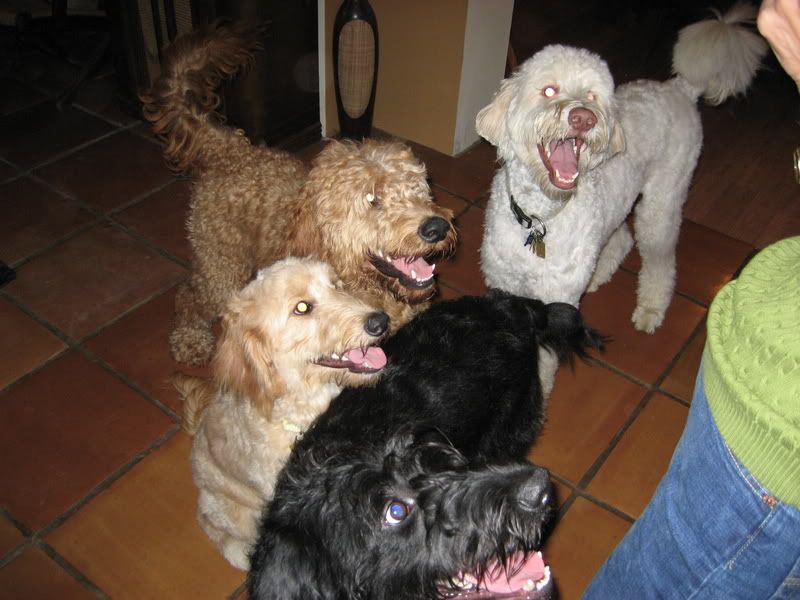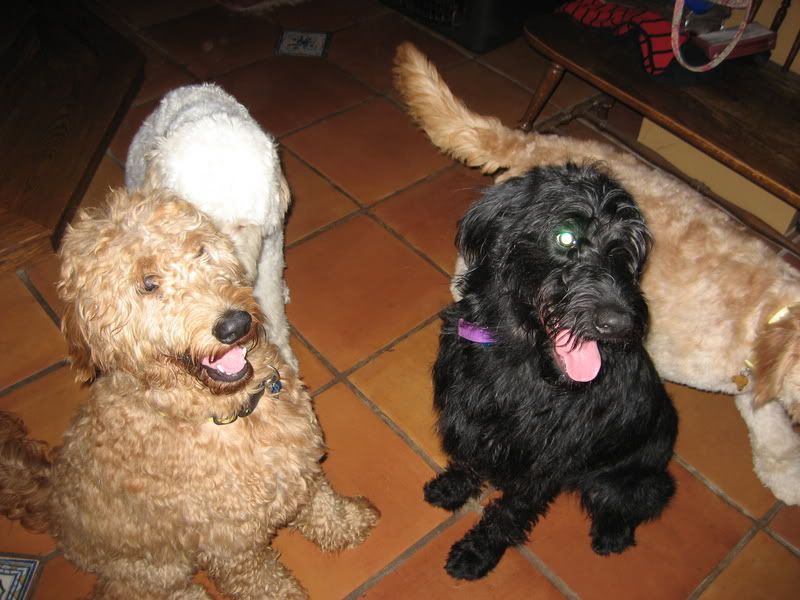 Now some of the trip home. Kirby got upset and barked at Dex a few times, but Dexter took it well and it never lasted too long. Most of the time, Kirby used Dexter as a pillow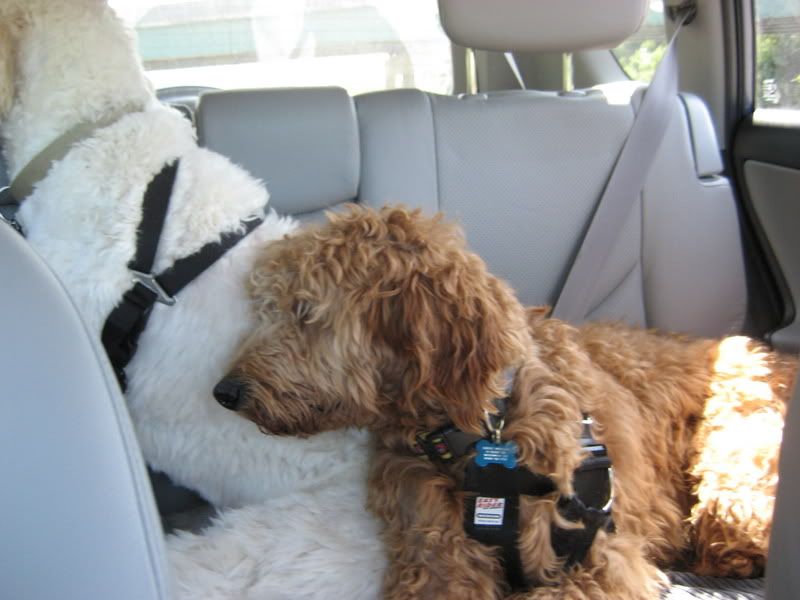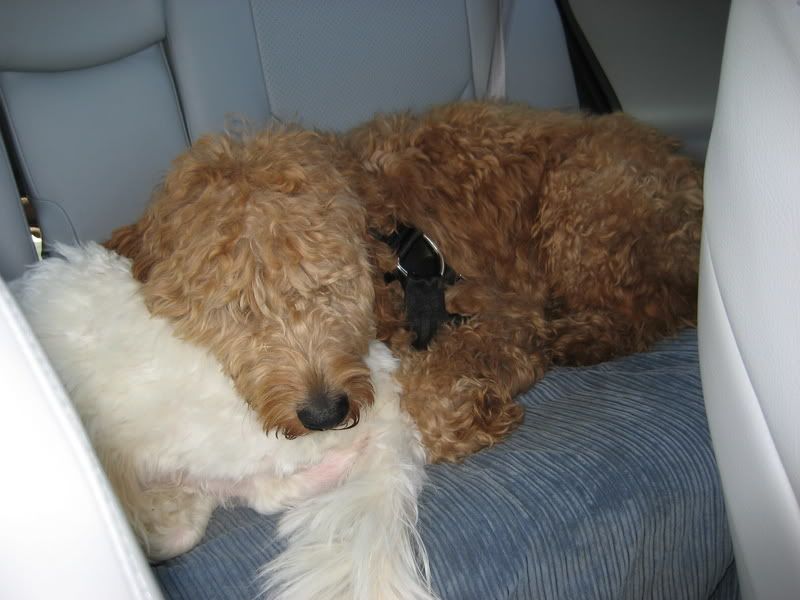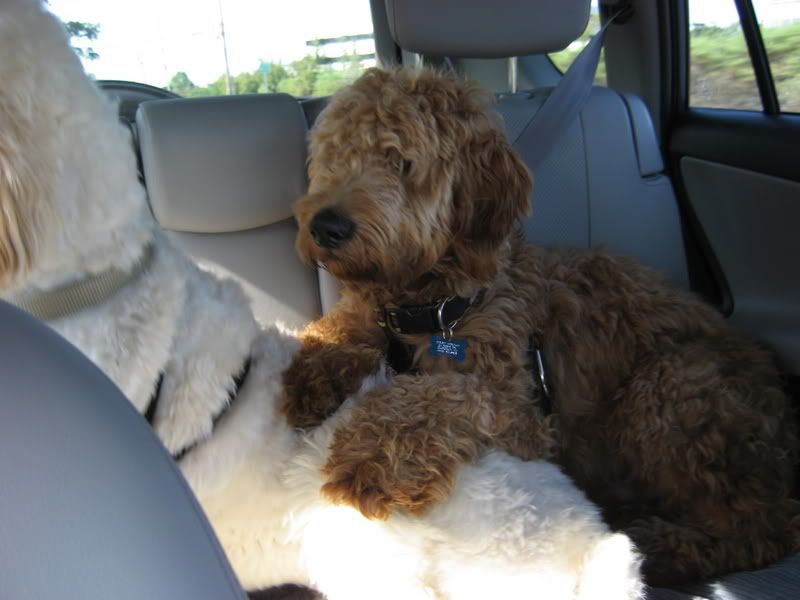 Are you overloaded enough?? I will add more later.