Discussion Starter
•
#1
•
Ok, You remember when I read Marley and Me?? Well, there was an especially delicious passage about furniture eating. I'd been dieing to try it out, and today was the day! It started out ok, Dad left us treats and put Miko in her Hut. Then a stranger opened the back door and left something in the storm door. I wanted it so bad, cause it smelled like treats (input from dad....sweet potato chews delivered by the mail man), so while trying to get them, I accidentally removed the molding trim from the base board. I had to chew it up to hide it...Dad found it!
I tried to hide some in the couch and then I remembered that passage about couch eating....so...........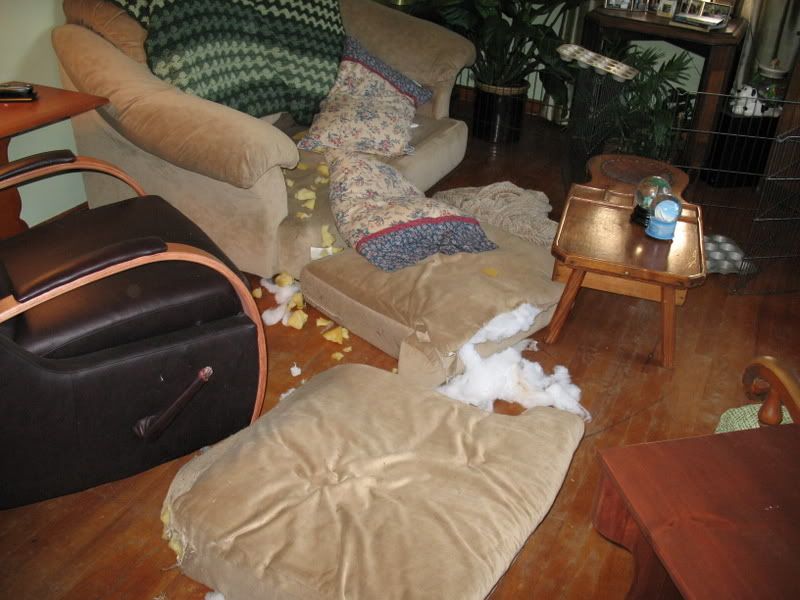 And.........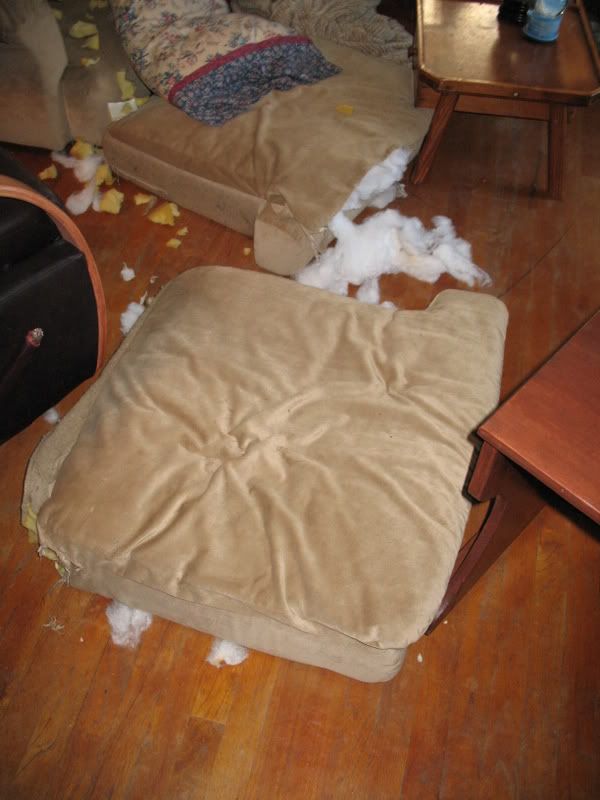 I felt kinda bad after I did it, but when dad came home.....I was so excited that I forgot all about it!! There was some talk about jail time tomorrow, but I'm not sure what he means.......
Jonah
He is sooooooooooooooooooooooooooooo in trouble......heeheeheeheehee!! :lol: :lol: :twisted:
Miko