Discussion Starter
•
#1
•
Hi all my good buddies!
Everything went well with my neutering! I came home this morning with this silly thing around my neck! Dr.Waters says I have to wear it 7-10 days??? hmmmm....maybe Mom will let me take it off once in awhile if I'm good and don't lick myself! I was sooo happy to see Mom and Dad, and of course Molly!!! She's my bestest friend ever and I have the pictures to prove it...!
Oh yeah....this thing around my neck makes a great scoop for snow! I look like a Sno-Cone! ha-ha... :shock:
Well I'm off to take a long rest, and have only a little supper....doc says not to feed too much because of the anesthesia...don't want to yak anything up on Mom's rug!
Your pal,
Rrr-aleigh!
Here I am coming home from the vets!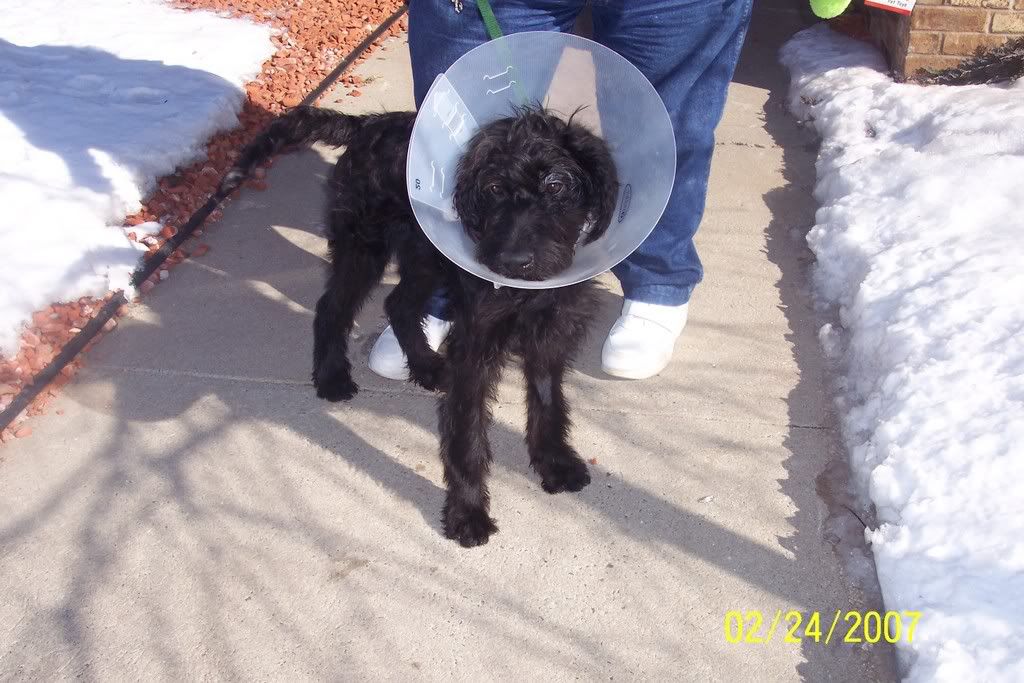 First nap of the morning.....zzzzzz
See the snow in my cone???? :?
Me and Mol....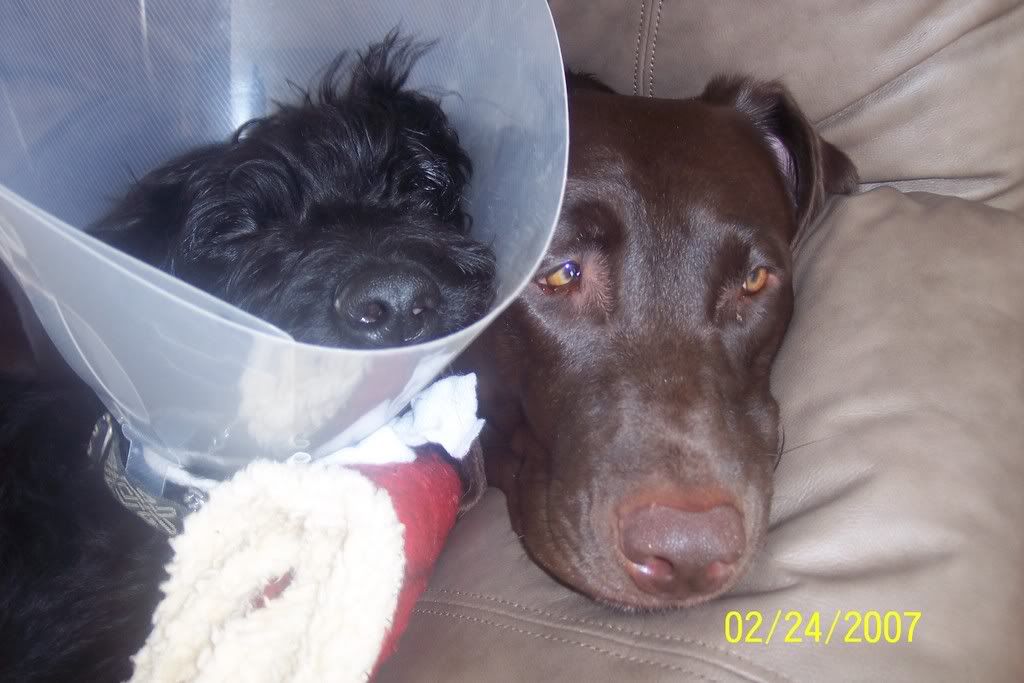 Finally asleep....ahhhh, it's soo good to be home!!!