We got our Sammy to be a hunter. My fiance is allergic to labs but is an avid duck and goose hunter. We got her from a breeder that has champion field trial lab lines and her daddy is a 75lb chocolate poodle who will also retrieve pheasants. She is very birdy and just beginning training. In two weeks she is going for an intro to birds and guns- we're calling is "camp"
while we are out of town. She will have her first hunt this fall and then next summer go for more extensive training.
She is 5 months old right now and learning VERY quickly. She has been heeling for over a month and LOVES to bring the bumper back. My fiance is VERY excited at how smart she is, how quickly she is learning, and her clear natural abilities and drive. She is happiest when shes training! (she also loves the water! Jumped right into the lake the day after the ice went out!) We really could NOT be any happier!
Here are a couple of recent hunting training pics...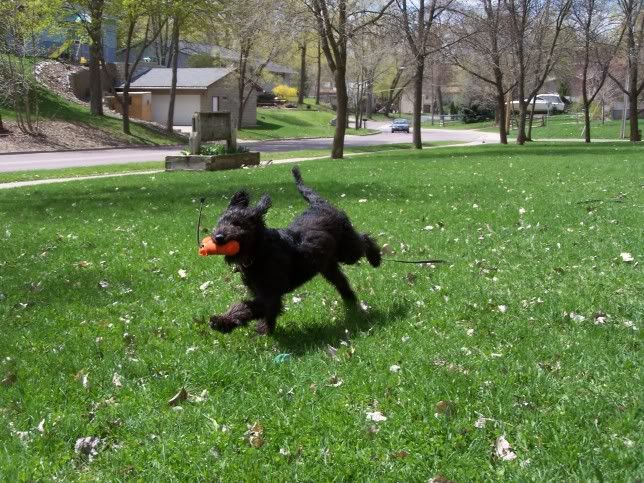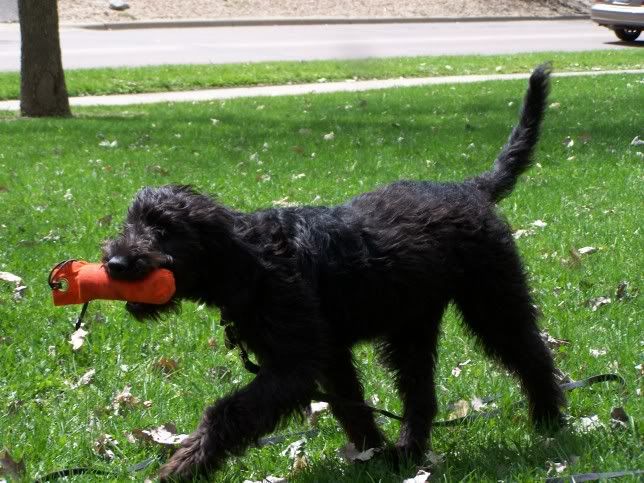 HAPPY girl after a training session!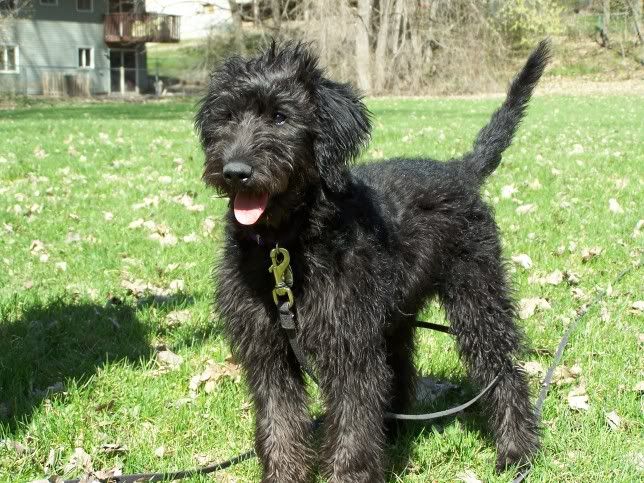 and a couple of water pics- taken with my phone so not as good of pics-
Here's her website that has links to her breeder and some other pics and info:
http://sammydoodle.tripod.com