Discussion Starter
·
#1
·
OMG, having a new puppy has kept me busy. I keep trying to read up with the new posts but, I haven't been able too keep up with all the chatty guys and gals here :lol: . I am popping in to say hello, looks like Peanut is doing well, Dexter is getting "bigger", Jac got a couple of cutie poodles, Nancy and Linda have babies ..cute.
Well Pongo is doing really well. His training is going wonderful and he started level 2. He is so smart we just love him. Right now he is outside with the kids and probally eating all the sand out of the sandbox (just like a toddler). He is 5 months now and did I say we just love him!!!! He is turning really silver a lot like Jac's Lani (you were right Jac). I will try to pop in more often to my doodle friends out here in cyber world that had a "HUGE" impact on getting our Pongo. Here's a recent pic
Just taking a little rest.......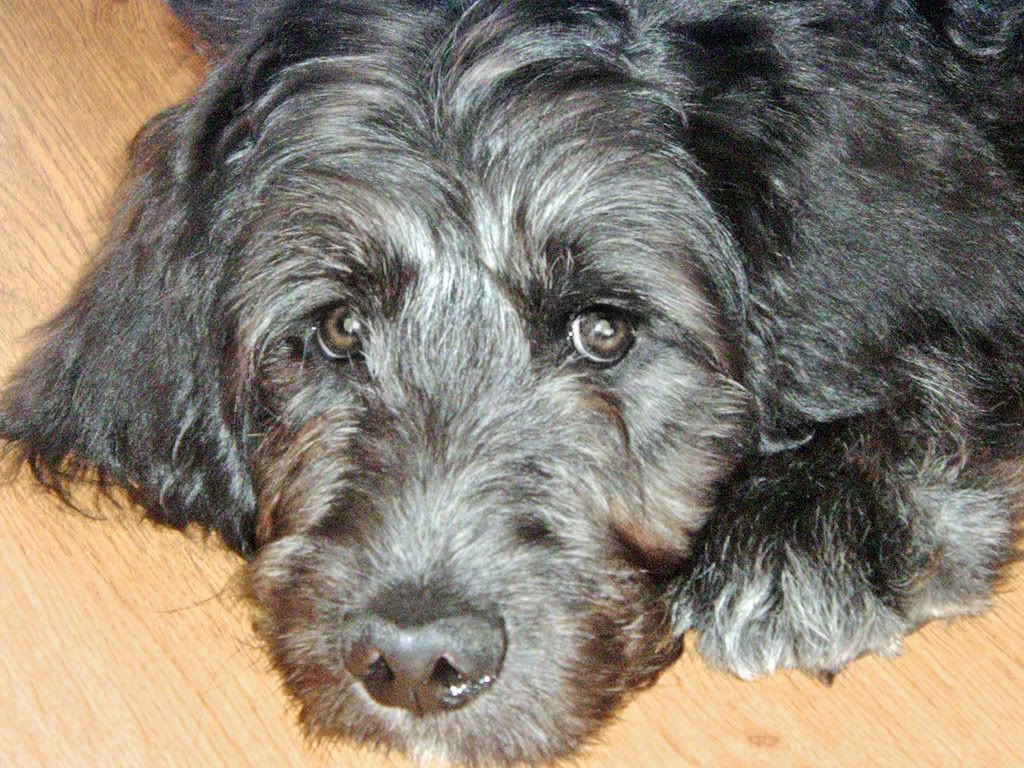 Hey can I eat those stickers????Phhleezeeeee