Discussion Starter
•
#1
•
I think my two juvenile deliquents had waaayyy too much green beer!!!!
What do you think????
Ohhhhhhh Molly.....methinks me head is hurtin.......
Well what do you expect Ding Dong!
I told you that green stuff wasn't for Doodles, now didn't I???? And who put these silly feathers on my head???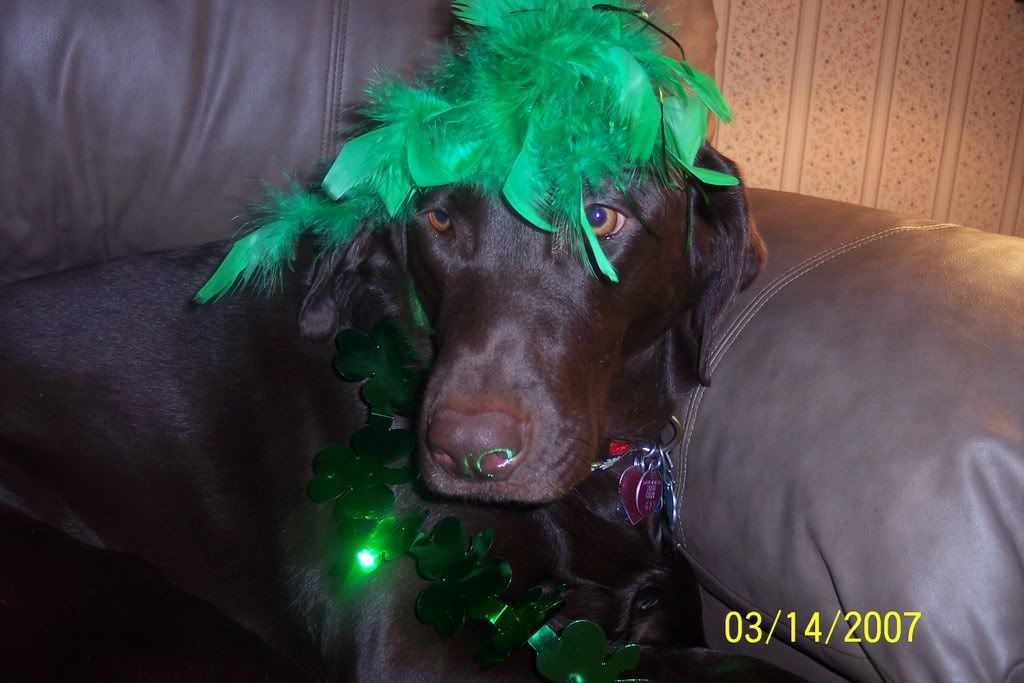 I think I'll get in Mom and Dad's bed.....
And sleep it off......nitey nite......zzzzzzzzzzzzzzzzzzzzzzzzzzzzzzzzz
Hopin yer havin a terrific St.Paddy's Day!!!
From your pals,
Raleigh O'Riley & Molly Malone!!!