Discussion Starter
·
#1
·
This is how our day went. We went to the dog park and there was still a bunch of ice...as the dogs play, it melts a lot. Of course that turns into mud. Dexter got into a good wrestling match (I was proud, the other dog was 100 lbs and he took her down) :lol:
However, this was the result: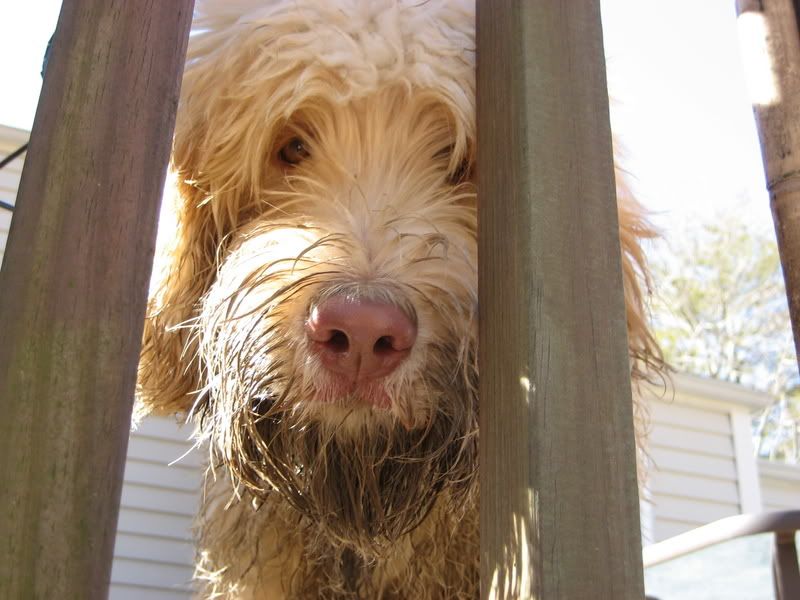 He looks pretty proud of himself, doesn't he?
Therefore, Dexter needed a bath...And to get blown dry....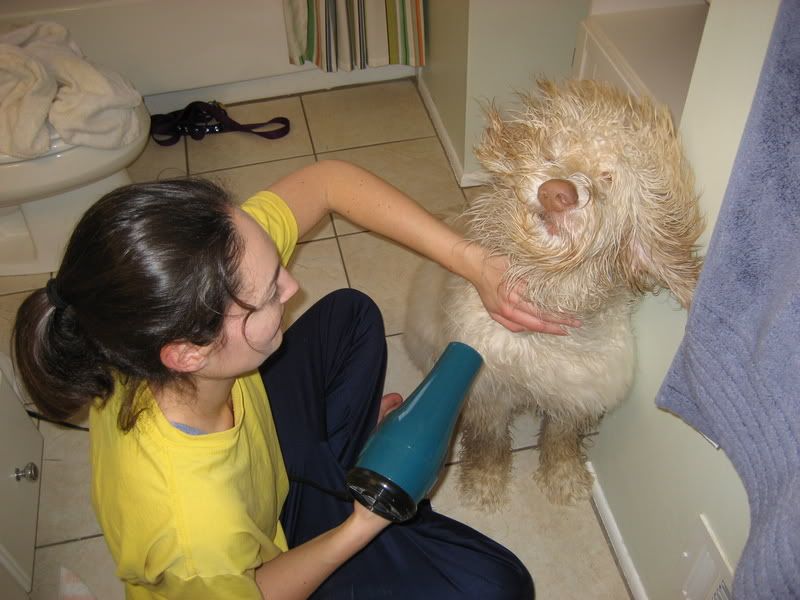 2 hrs later we have a clean bathroom and a clean sleepy Doodle :lol: