Discussion Starter
·
#1
·
My husband finally talked me into getting a summer cut for Dakota. Nervous me :shock: (I LOVE his very cute scruffy do). When we took him to the groomer (PetsMart), I took pictures and written instructions, both of which I elaboated on body part by body part--I had already asked for a groomer that had experience with Labradoodles. She just smiled at me and said, "I know what to do."
When we arrived to pick him up, she was beaming! She said, "Dakota is awesome! The next time you have him groomed, I want to do it!"
He is still a cutie! His body coat is shorter than I wanted (his face is shaggier than my husband wanted :wink: ) but it is so practical for a dog that spends summer in the pool or the lake. Come fall, he will sport his shaggy, devil-may-care look again!
Dakota before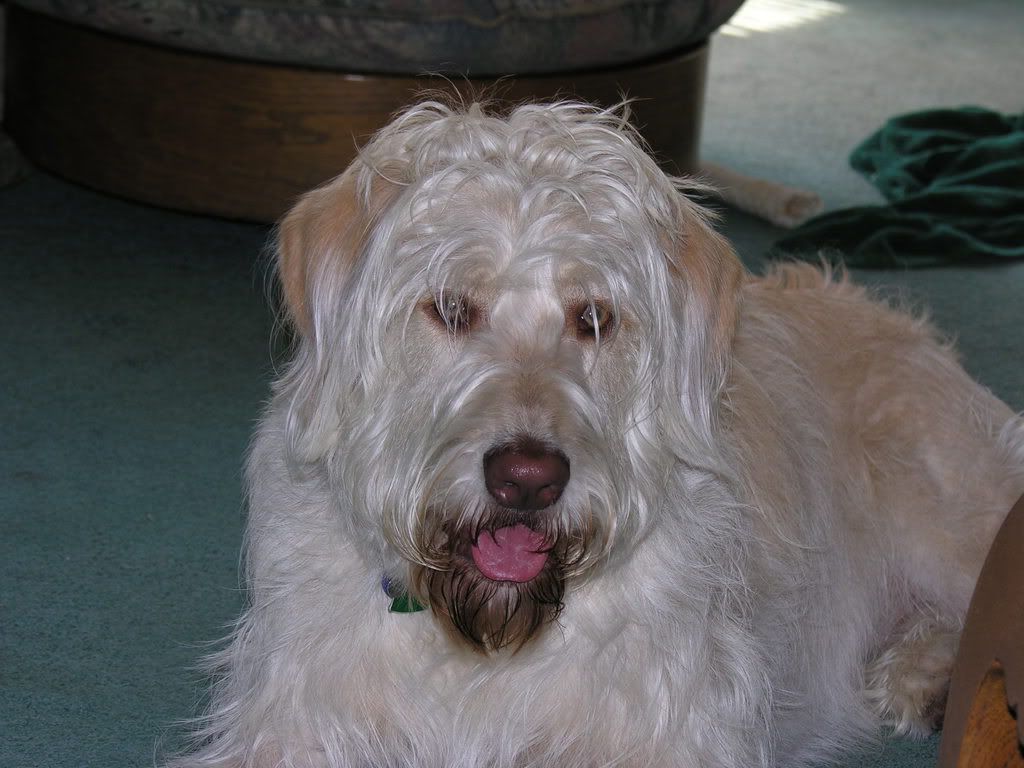 Dakota after