Discussion Starter
·
#1
·
Well, for those of you that read about my agility woes, the weekend made up for it as we went to our lake house!
Remember the game I described as "Cougar Crouch"? Well, Dakota was at his "Cougar" best! The game goes like this: he drops the ball by me then he stalks over to a good hiding place. He found a nice sagebrush bush in our front yard to hide behind. I'm sure he thinks that nobody can see him! Then I throw the ball and he leaps out from hiding to claim his "prey"!! :lol: :lol: :lol:
Dakota, the Cougar, in hiding . . .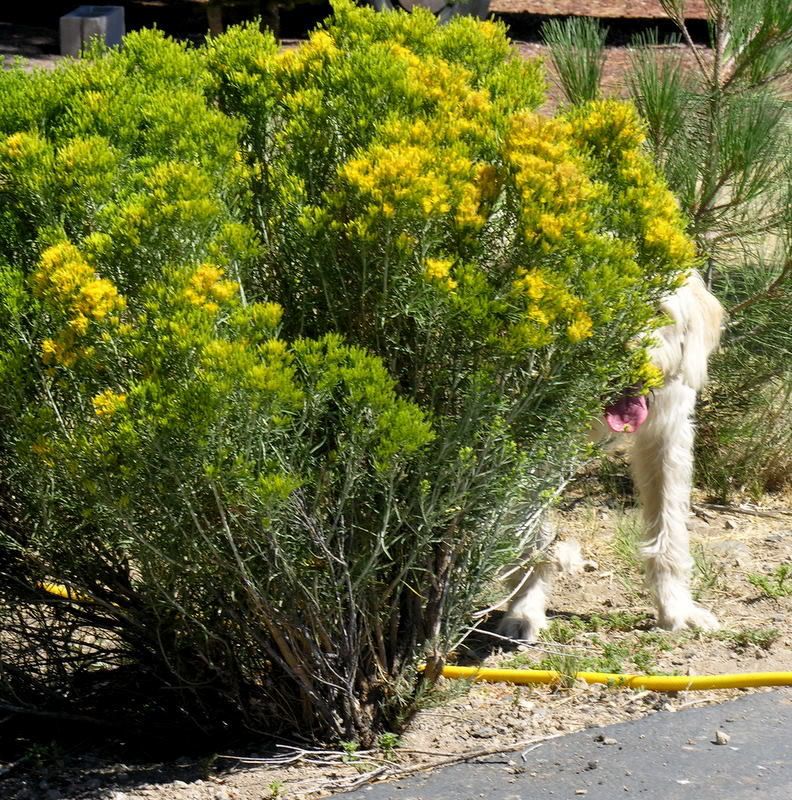 The "Cougar" then leaps out to snatch his "prey"!!
:lol: :roll: :wink: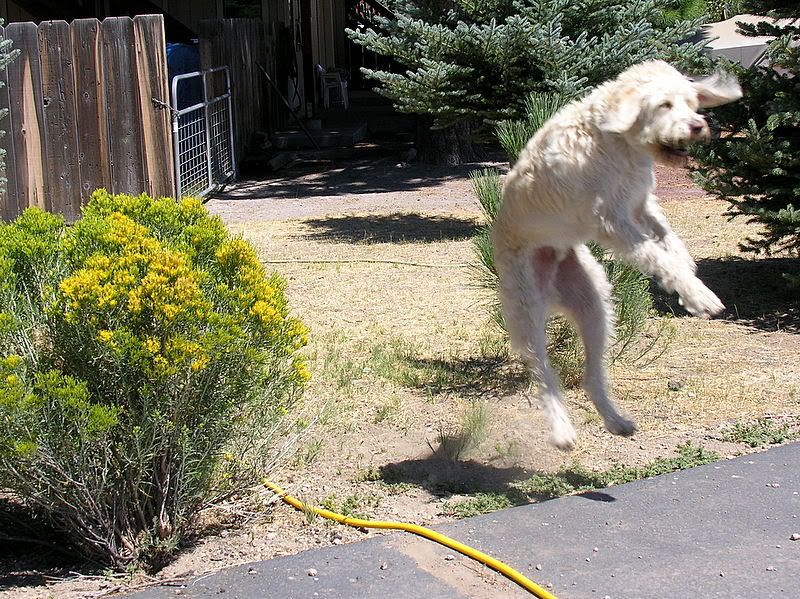 . . . During the afternoon, a friend came up to me and very seriously said, "Diane, why is Dakota hiding behind the sagebrush??" :lol: :lol:
Dakota meets Sally! This is Mustang Sally, a six month old Lab. She and Dakota had a grand time playing! I unfortunately didn't get a photo, but she decided she loved taking a dip in our birdbath!! Dakota actually wore her out so much that she had to stay home the next day!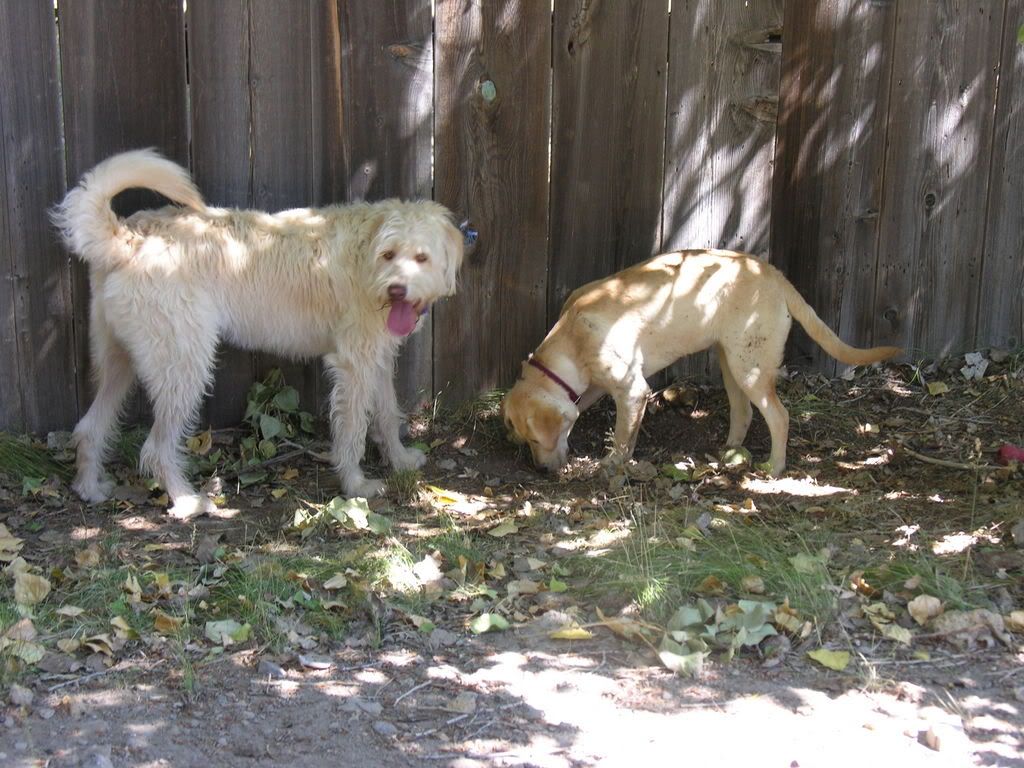 I sure wish I knew how to edit videos! This one didn't end where I intended . . .
And finally, a bit more good news for us! We are now partners with two other couples in a 21' sailboat! Best news, it was free!!! :lol: We are responsible for 1/3 upkeep cost, 1/3 work and 1/3 fun!! Can't wait to see Dakota as first mate on "the ship"!! :wink: