Discussion Starter
·
#1
·
Dakota turned one year old yesterday!
Bittersweet--you always want them to remain puppies.
At one year, he is 24" at the shoulder and 70 pounds. We planned to take him to a local school yesterday evening to celebrate by chasing balls and sliding down slides, but a bunch of little munchkins were playing with a soccar ball. Dakota loves kids; probably too much! I don't think the parents would have appreciated him knocking their little ones over like bowling pins! :lol: So we went home and played agility instead. I love my digital camera but it is terrible with action shots, soo these are not the best.
Here he is exiting his tube. It looks like he's taking a quick nap but he's actually keeping it low to the ground for aerodynamics! :wink:
And here he is on the high jump (my camera focused on the wrong thing.) He actually does jump, but as you can see, he knocked the crossbar off! :wink: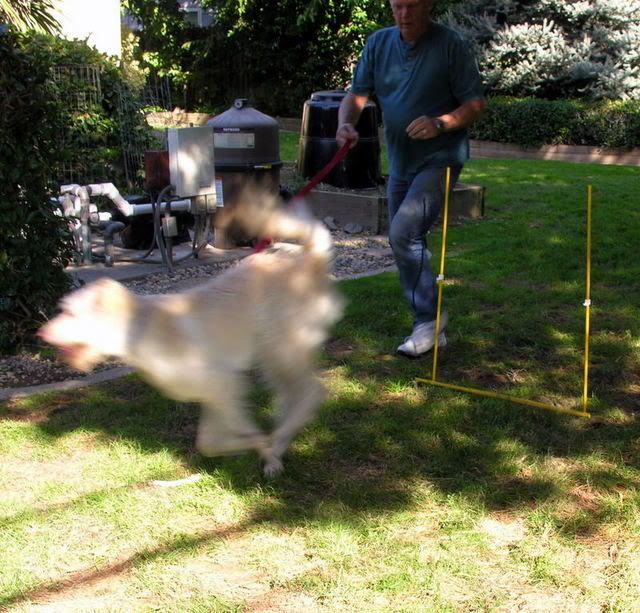 He spent the rest of the evening romping with Sparkey! It was a fun birthday for a tired Dood!
Diane (and Dakota)