Discussion Starter
·
#1
·
Hi all,
Well, the family went on a wonderful and all too short vacation to the White Mountains here in Arizona. We stayed in a log cabin that overlooked a lake. It was such a nice time! This was of course Coal's first vacation and he was such a great doggie! First off, he is an excellent traveler. He LOVES the van and doesn't even feel the need to look out the windows. He just hops in and gets comfy on the van floor. He was just a perfect dog the whole trip. We will definitely be taking him on many more trips to the mountains!! Anyway, here are a couple of pics of Coal on vaca....
Here we all are (except me, I am the photographer
)Coal, Hubby, my daughter, my son, and my daughter's friend
Here's Coal overseeing the fishing
Just chillin' on the dock
A tired out dog and his boy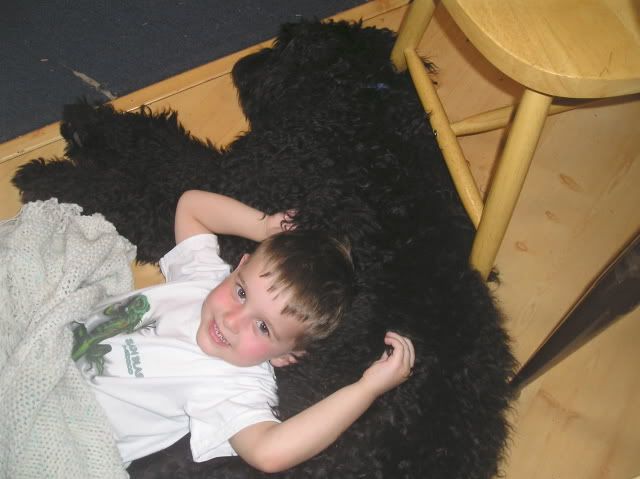 I couldn't have asked for a better four legged family member!