Discussion Starter
•
#1
•
Tyke has had a FULL weekend (and with the holiday, she's got one more day to go!) Yesterday, we spent all day in Charleston at the Southeastern Wildlife Exposition, walking around town and meeting new dogs and people - we met five goldendoodles! By the time we went to a restaurant for dinner, she was MORE than happy to stay in her crate in the car with her own supper and take a nap!
Today, we did a three mile hike through the Great Swamp Sanctuary, and now she is TIRED!! (Well, they do say a good doodle is a TIRED doodle!) Here she is back from our walk, just chillin' out on the couch: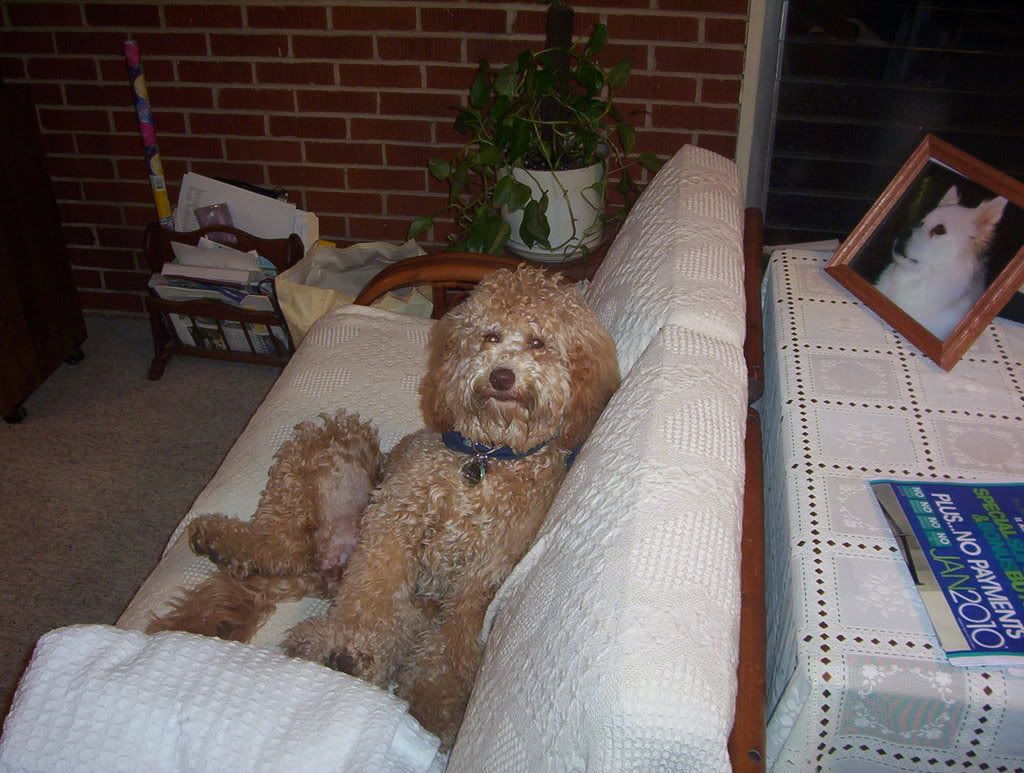 And, watching a little TV....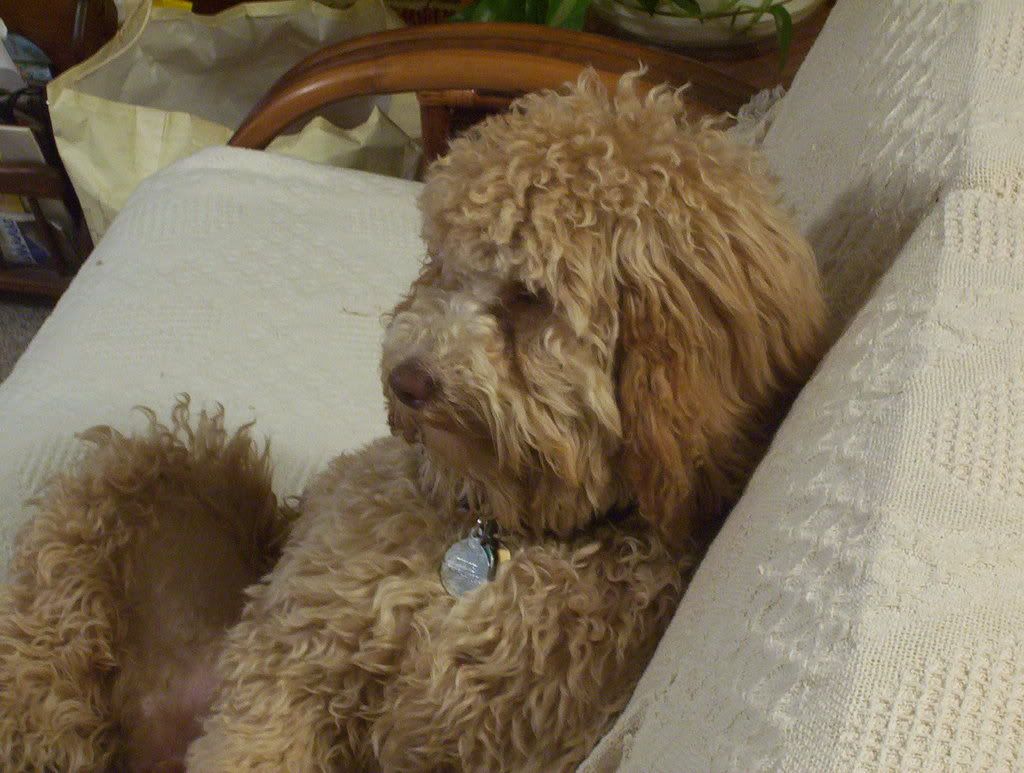 It was a beautiful day in the Sanctuary- here's Tyke relaxing on the Bridge
It was so peaceful out there....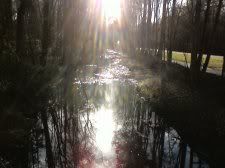 Maybe I'll just take a little nap right here on the Bridge....
All in all, it's a bea-doodiful weekend so far!!