Discussion Starter
·
#1
·
Went to see A Rod Stewart concert the other night - switched purses - when we came home Charlie had opened the advil that was in my purse tightly closed, and up on a high shelf (not sure how he managed to get it)
opened it without teeth marks on the childproof bottle.
Charlie spent a day and a half vomiting and a night and day at the vets receiving intrevenous liquids to clean out his liver and Kidneys - he had started kidney failure - The vet acted quickly and correctly flushing out his system and watching his bun levels - he has 1 more day to spend with the vet getting more intrevenous liquids and should then be ok since he is again eating normally.
Scared - you bet - we lucked out but my house is now completely dog proof beyond what I ever would have thought was necessary even for a Doodle!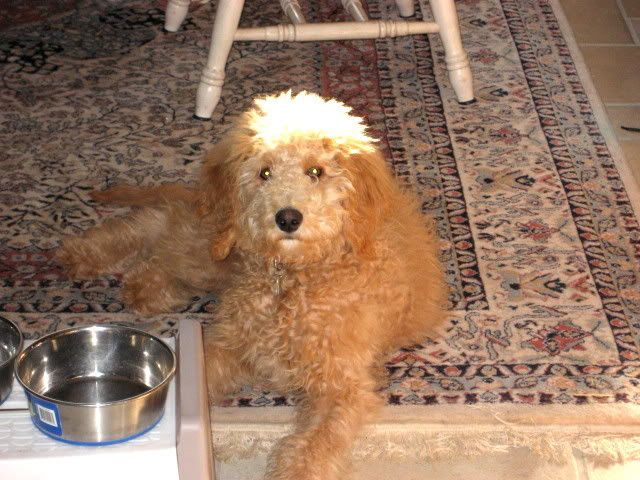 Of course I have offers for Charlie - his behavior was perfect I guess - obeying every command, and my vet would love to trade my doodle for his (they have two of their own) He even had run of the vets and office since he was so good - They love having him come in but not for this reason and were so loving to him (as they are with all of their patients)