Discussion Starter
•
#1
•
Here are some pictures of Raleigh...no tongue shots, no smiles, barely any snow shots....hahaha...what's wrong with this dog???? But he's quite the counter surfer(I should teach him how to wash dishes :roll: ), and I think maybe Jonah snuck over here one day while we were at work and showed Raleigh how to start re-decorating' the rug??? :shock: :shock: hahahahaha...
Oh!Oh!
I didn't do what you see above....honest!
But I DO love to dig!!!! hahahaha
And barking is my favorite!! :shock:
Sometimes I'm quiet and just like to sit here and think of
what to do next..... :wink: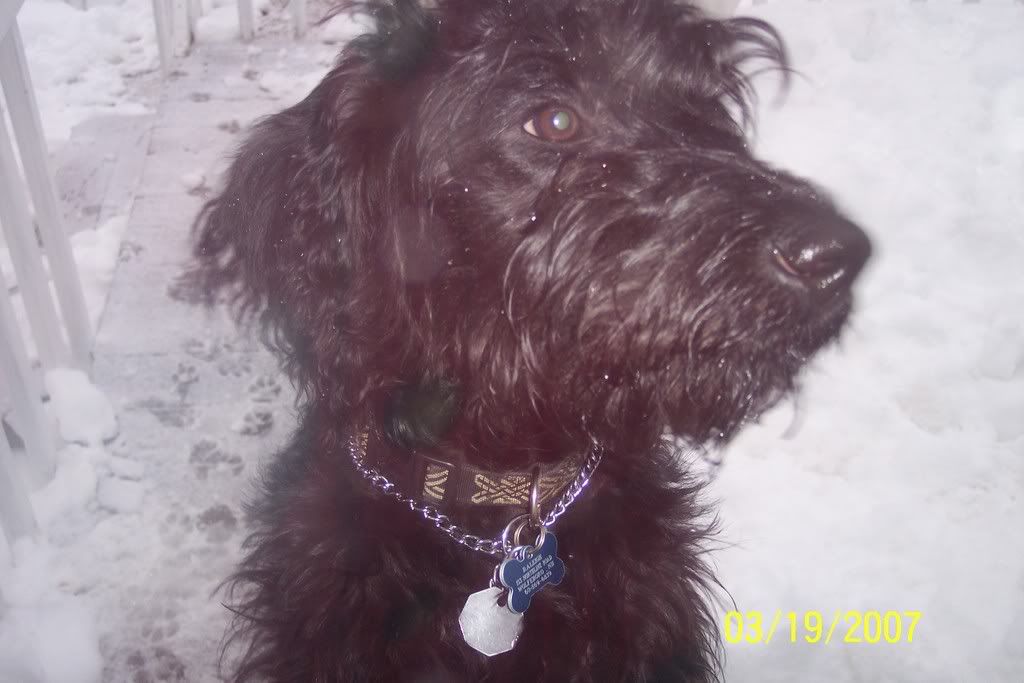 Hmmmmm...THIS looks like fun.....
Do we make good bookends???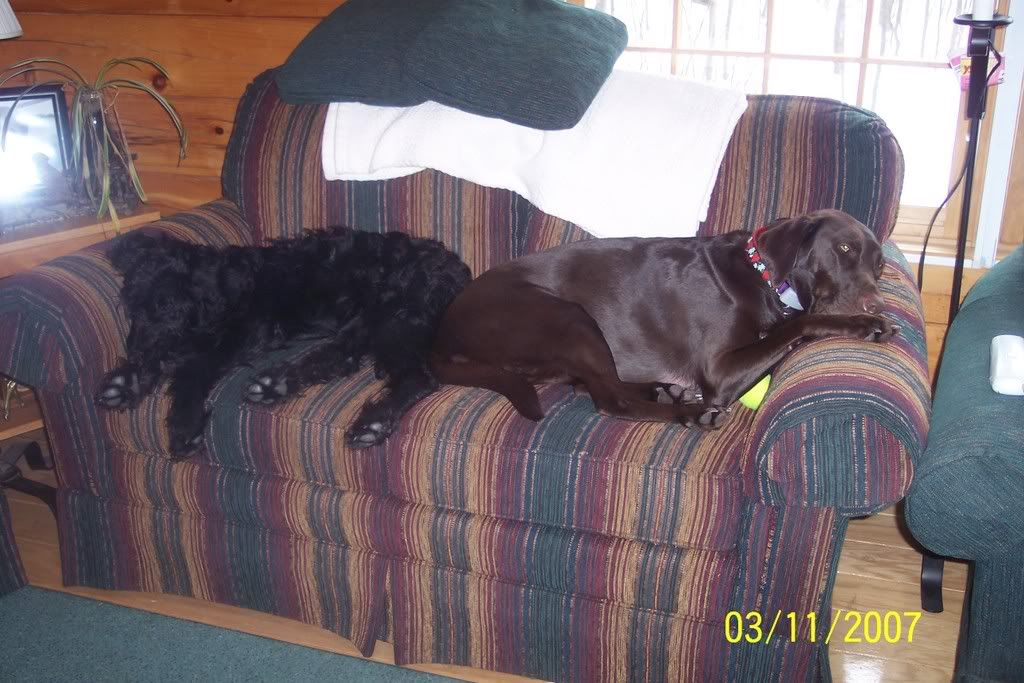 Are ya happy now Annmarie???? Got your Doodle fix for the day??? hahaha...I've got a great video, but can't figure out where it goes after I upload it! any ideas anyone???