Discussion Starter
•
#1
•
For a number of reasons(mostly weather related issues), it has been weeks since we went to the dog park. Late yesterdayafternoon, after working outside most of day, we headed out to the park on a sunny day.
Marley listens intently to prepark instructions.
Marley joins in opn a mini "Newfie" Romp. His buddy Jewel, and two others we met up with.
Marley and the 6 month old Newfie got along real well, but Jewel is still his best buddy.
Ok, Where's the ball?
Marley ran all the time we were there.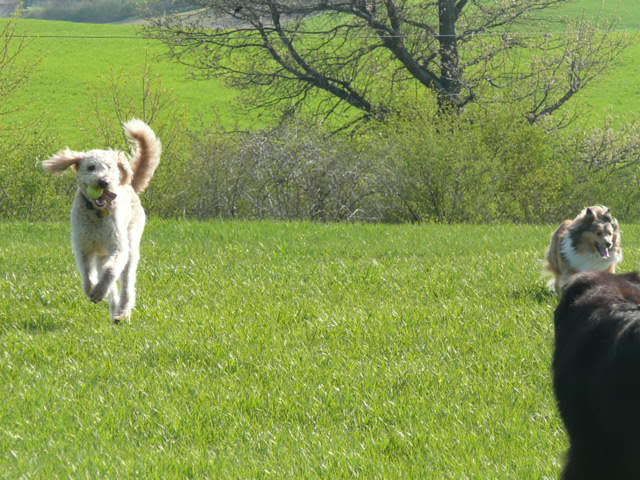 So sorry to here some areas do not have dog parks. That is a shame and we are happy to have several here in Madison. Lots of different trails to follow, some wooded others clear. Its a great time.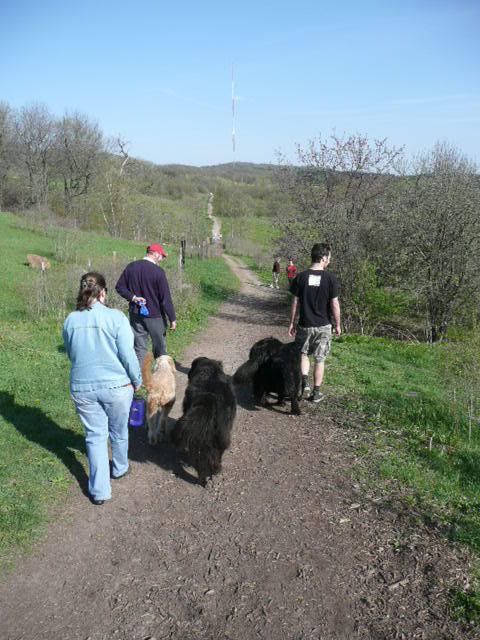 One last burst of enrgy and then time to rest.
Hey Mike...last minute thing this week. hopefully we can hook up this weekend!!