Discussion Starter
·
#1
·
Gene sweetly mentioned that I had been lax in posting Dexter pics. So here's his adventure this morning, first boat ride with Daddy. He sat like a good boy til they revved up the speed, then he'd get up and try to bail out. So they putted back and forth in front of the house for awhile. That tree is actually in the middle of my front yard :shock: I want my yard back!
Gettin in the boat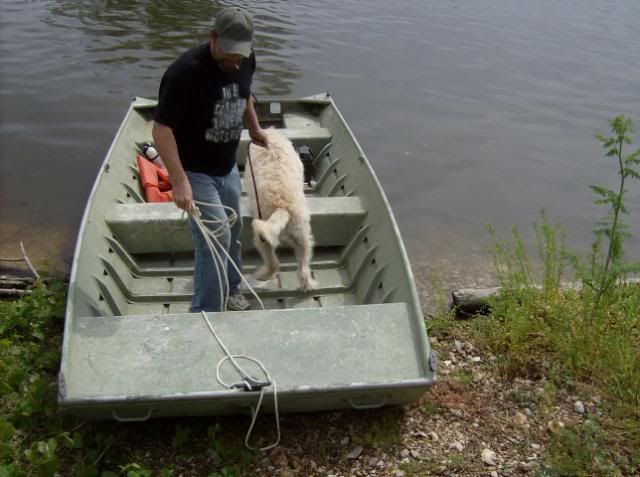 Where do I sit in this thing?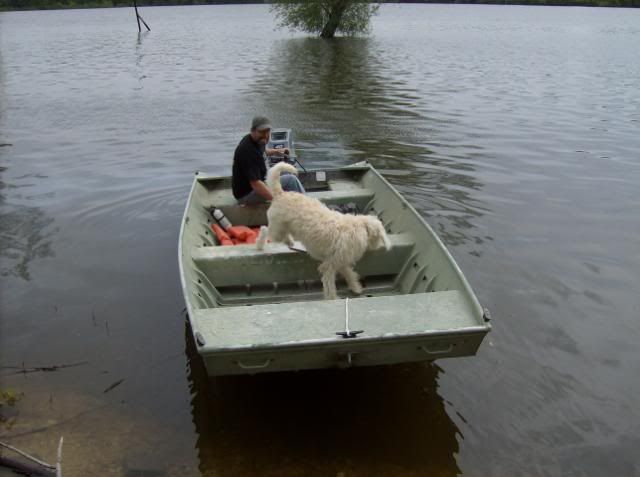 Mom, you're a camera 'tard, I'm over here
Off we go
Bye, Mommy, I love you......
Thanks for looking!