Discussion Starter
·
#1
·
I realize that this is a forum for Labradoodles, but as many of you know I have some puppies in the Guide Dogs of America program...well, one of my wonderful puppy raisers also owns a stud Lab. One of his babies (only 2 pups born) has a serious heart condition and needs an operation to survive. This is Baby Z: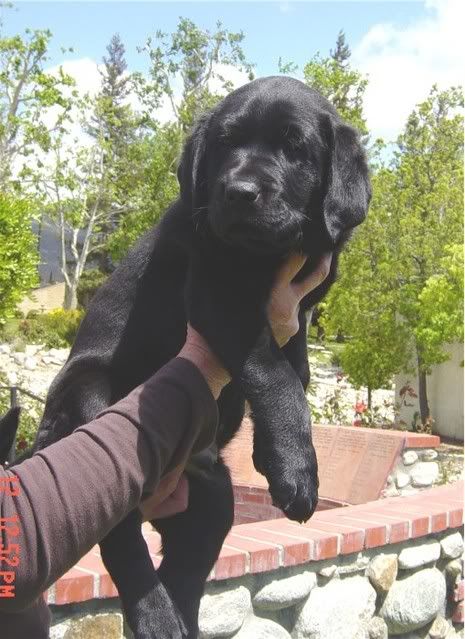 He has pulmonic stenosis and is scheduled for surgery on April 26. If he doesn't have the operation, he is expected to die before he is 6 months old.
If anyone feels inclined to donate, even a small amount, to help Baby Z, the donation is tax deductible and will be very much appreciated.
Donation can be made to SCLRR (Southern Cal Lab Retriever Rescue) c/o of the following address;
SCLRR Attn: Baby "Z"
25005 Eagle Fall Ave. Lancaster, CA 93536.
Thank you.