Discussion Starter
·
#1
·
Cinnamon is supposed to be on guard, but she forgot...sound asleep!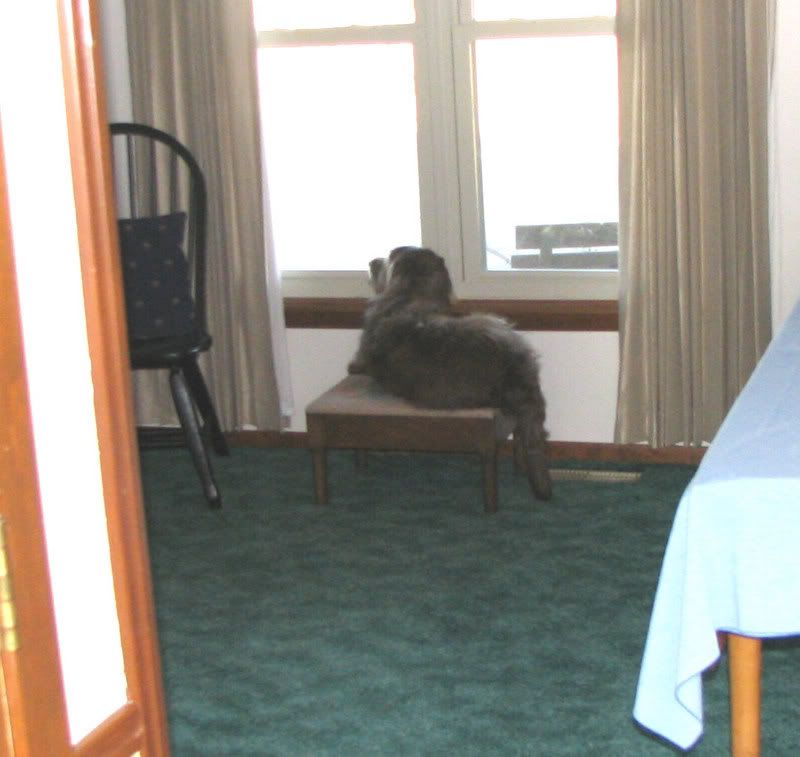 She's awake here (after the first pic) but hasn't moved. Hey she was just resting her eyes!
Notice how her front legs dangle over the front of the stool. somewhere I have a picture of her all curled up on top of a smaller foot stool when she was a 3 months old. I'll have to find that. there's a story there, too!