Discussion Starter
·
#1
·
Ok, here goes! More pictures from our super day at Mary and Annabelle's (BTW - Mary is an AWESOME cook! BaBa and I fell in love with her potato salad, and she bakes a MEAN chocolate cake!)
Tyke was a little intimidated with the size difference for a little bit....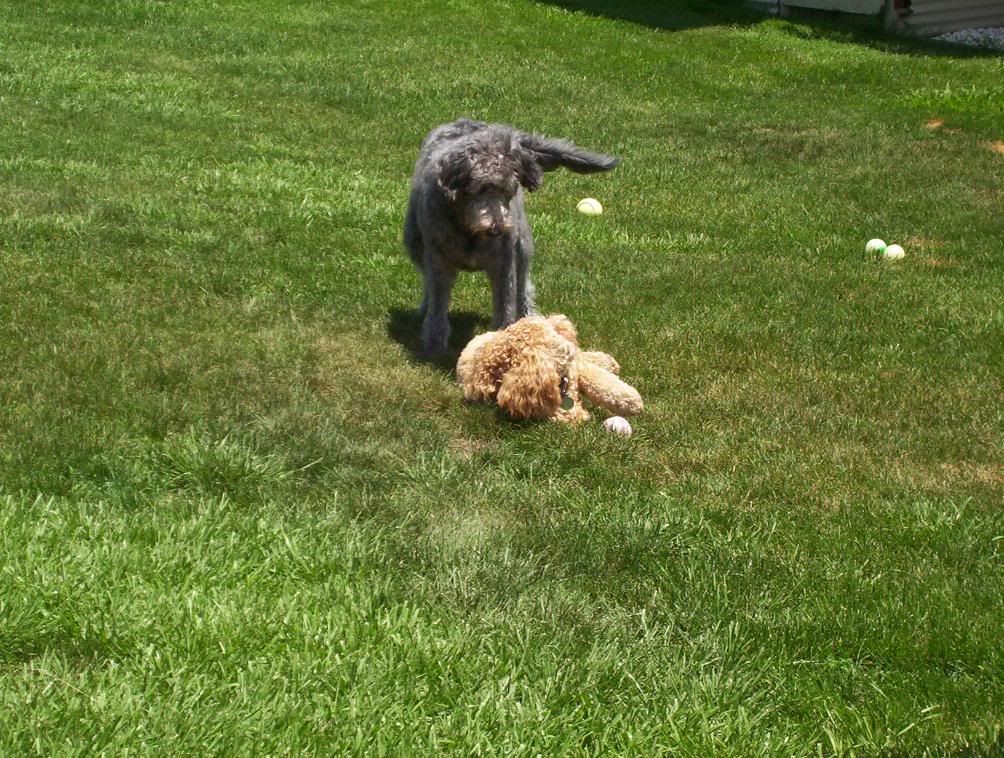 But it didn't take them too long to start playing!
[/img]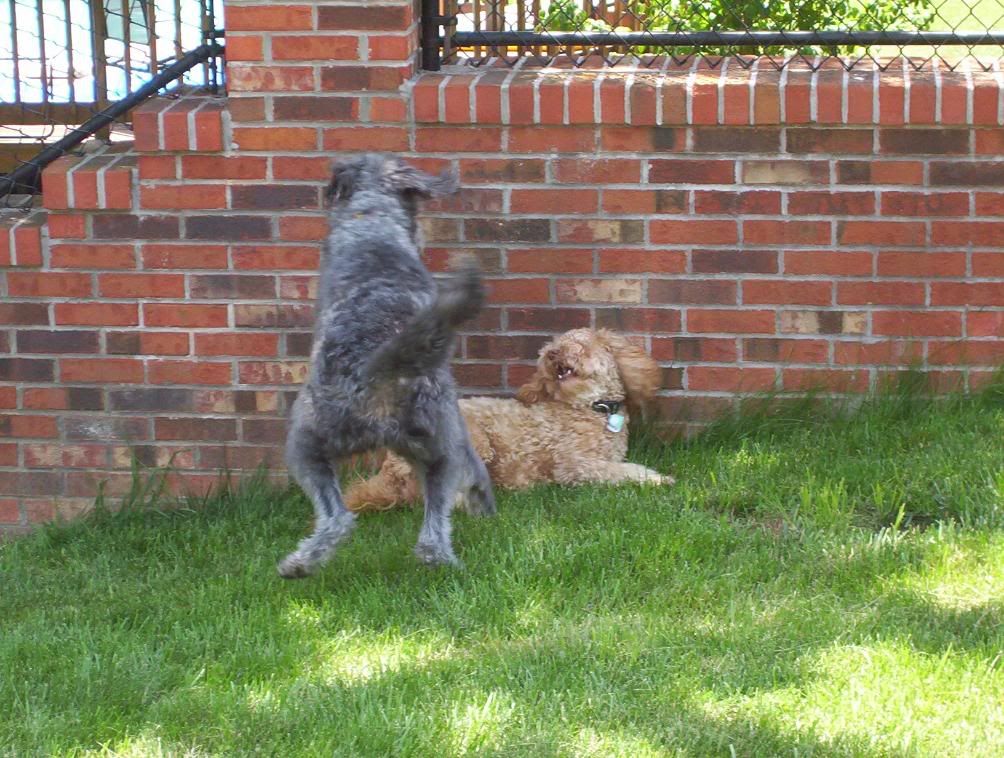 It was a little warm that day, so the shade was their favorite place!
They still managed to get some "Doodle 500" time in though...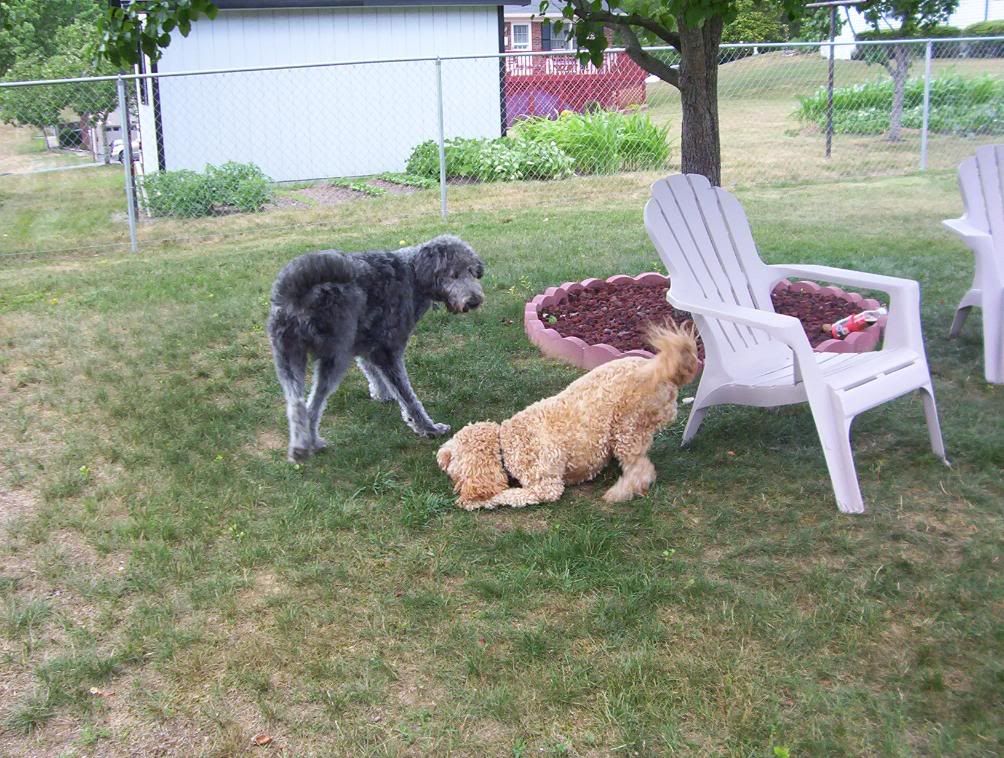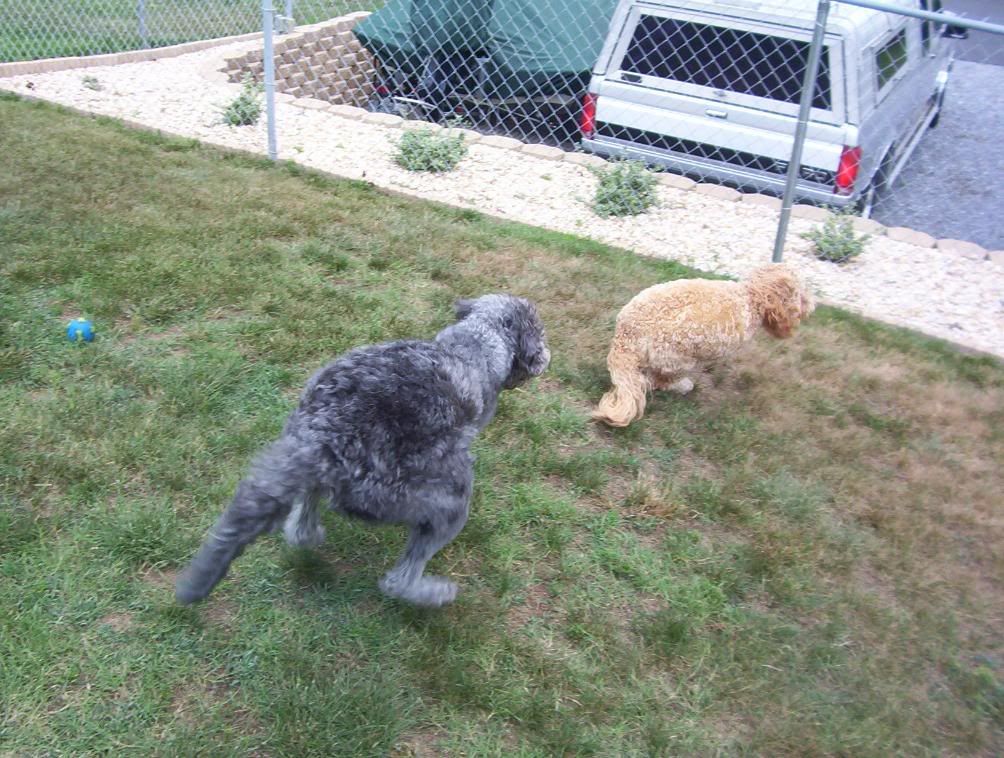 Then, they took over the swing.....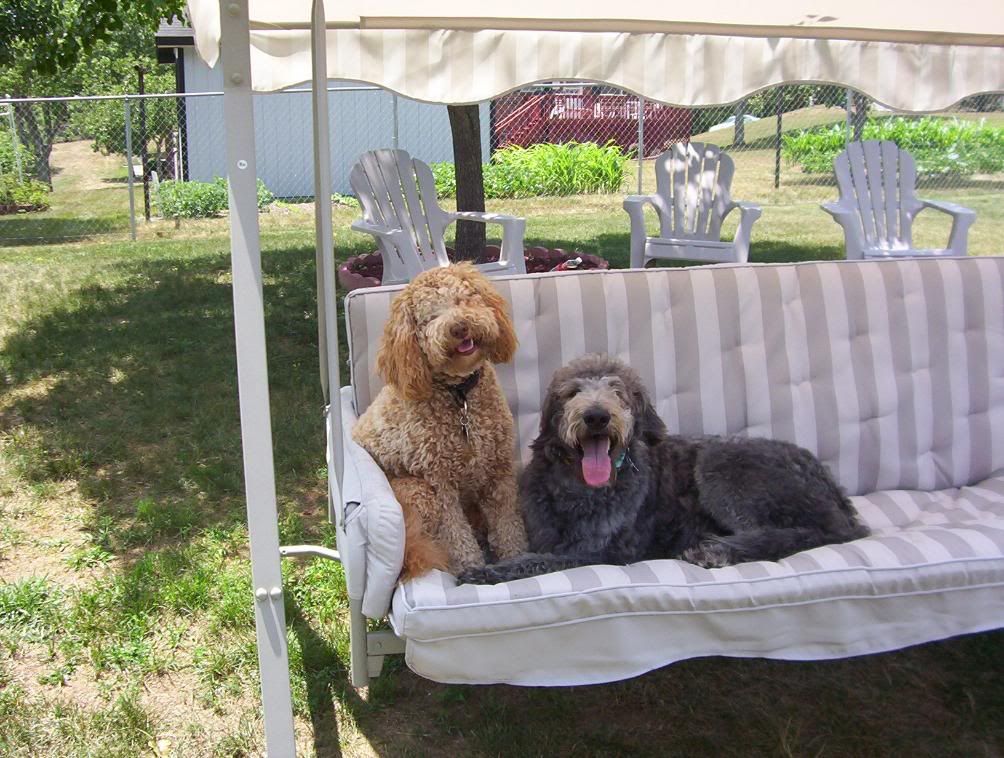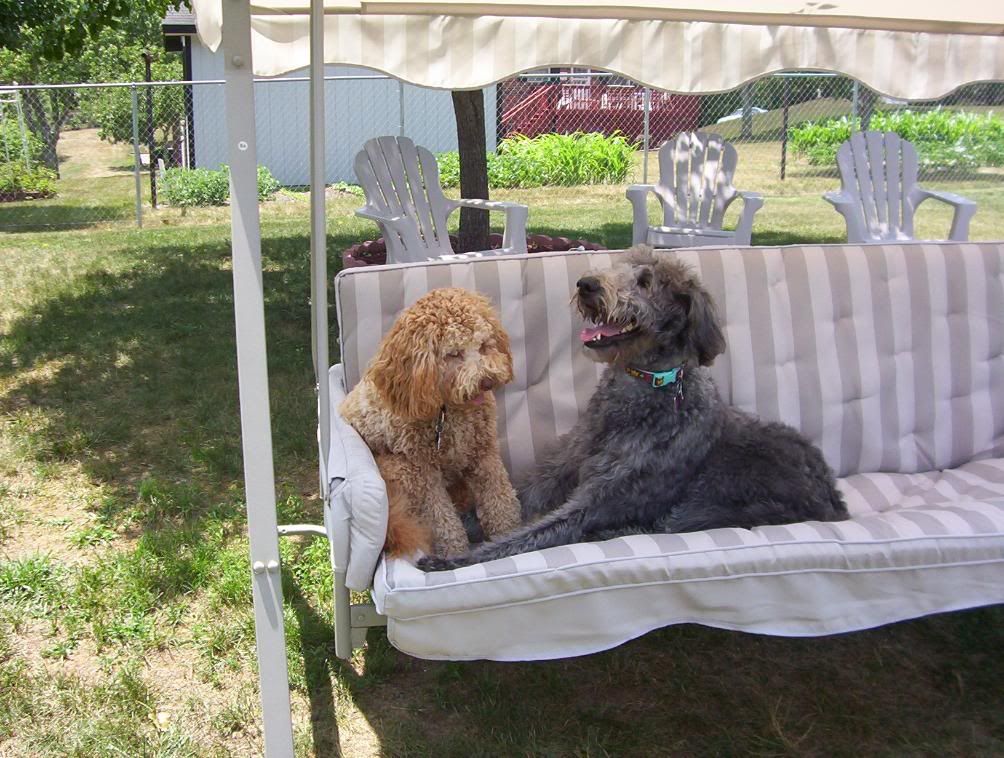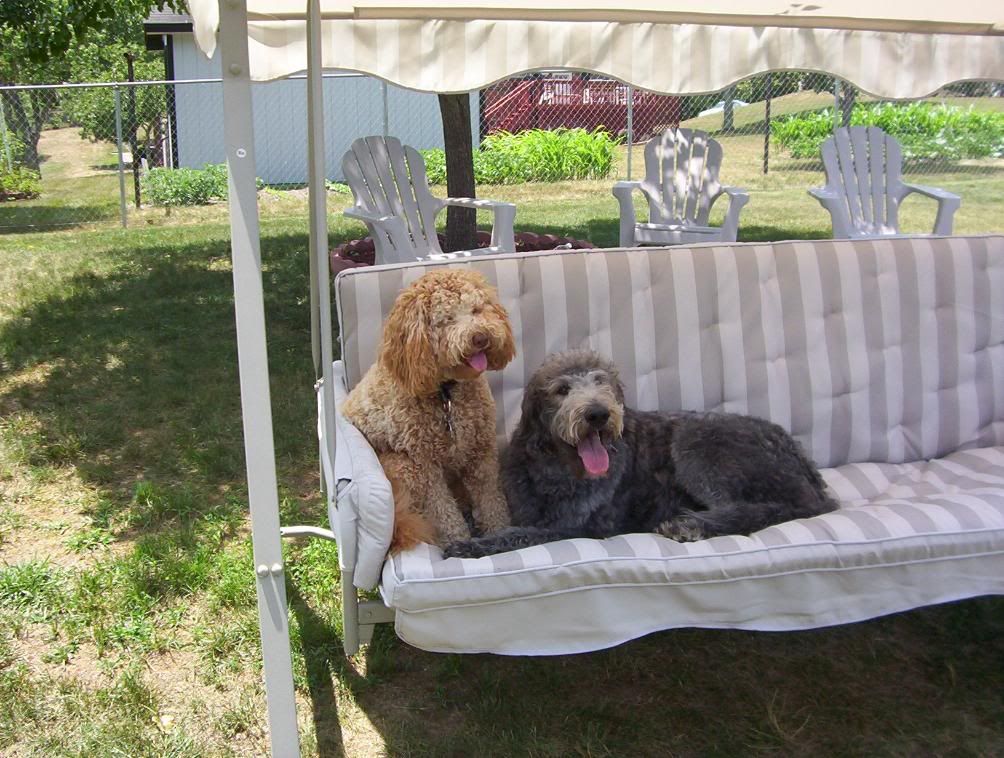 They even shared the swing with us for a little while....
Tyke found a way to be "taller" than Annabelle...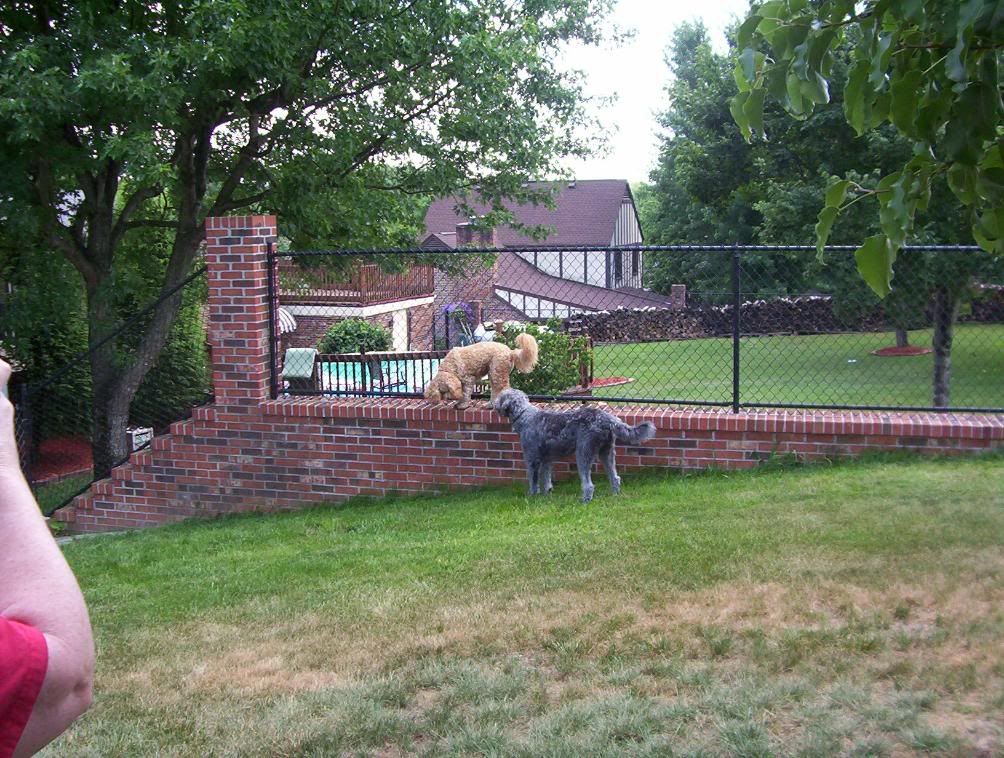 That started off ANOTHER Doodle 500!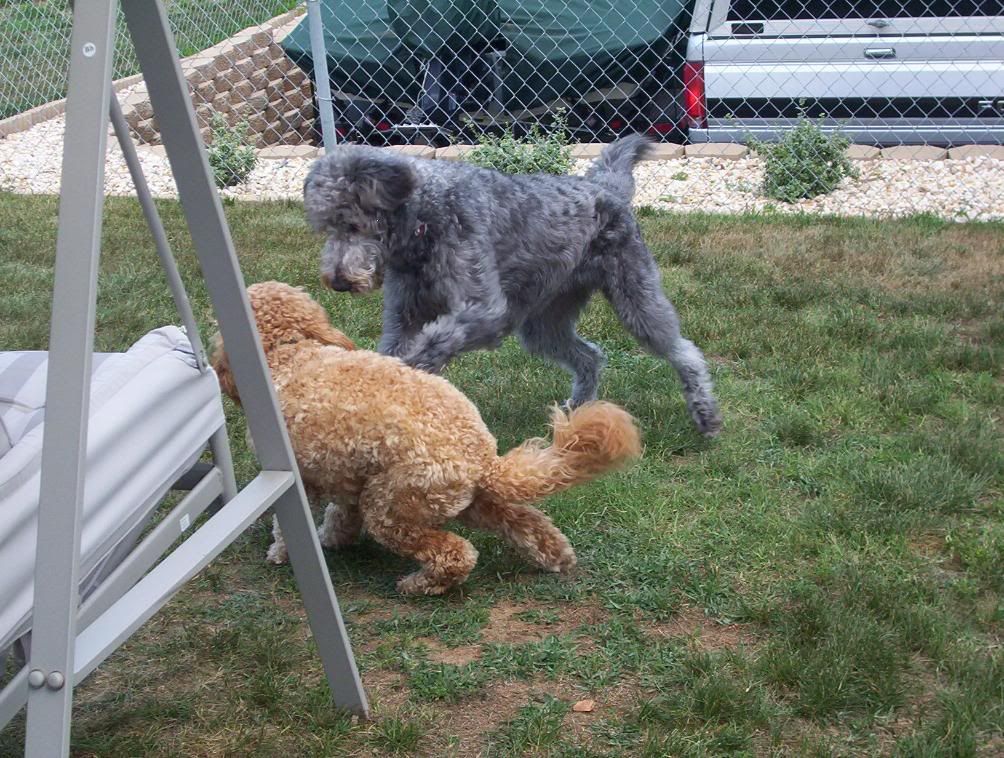 Annabelle is just as pretty and sweet in person as she is in her pictures!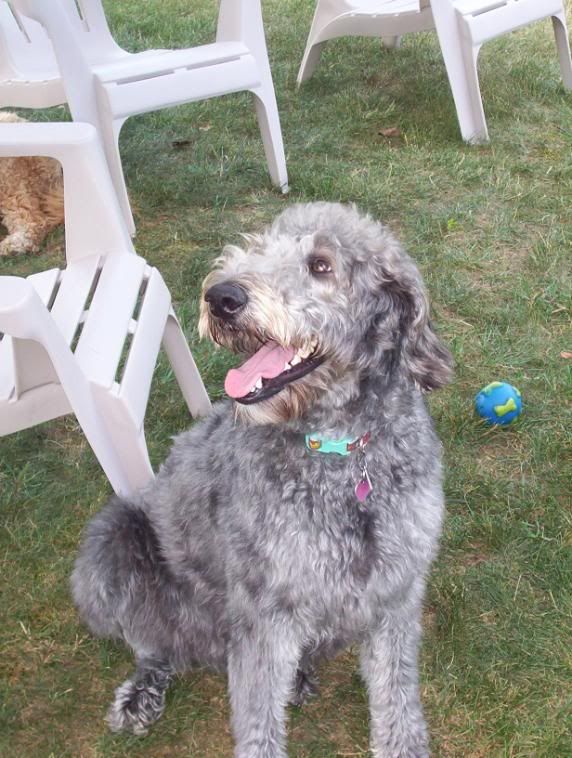 All of us had a great day, and had so much fun watching Tyke and Annabelle make friends!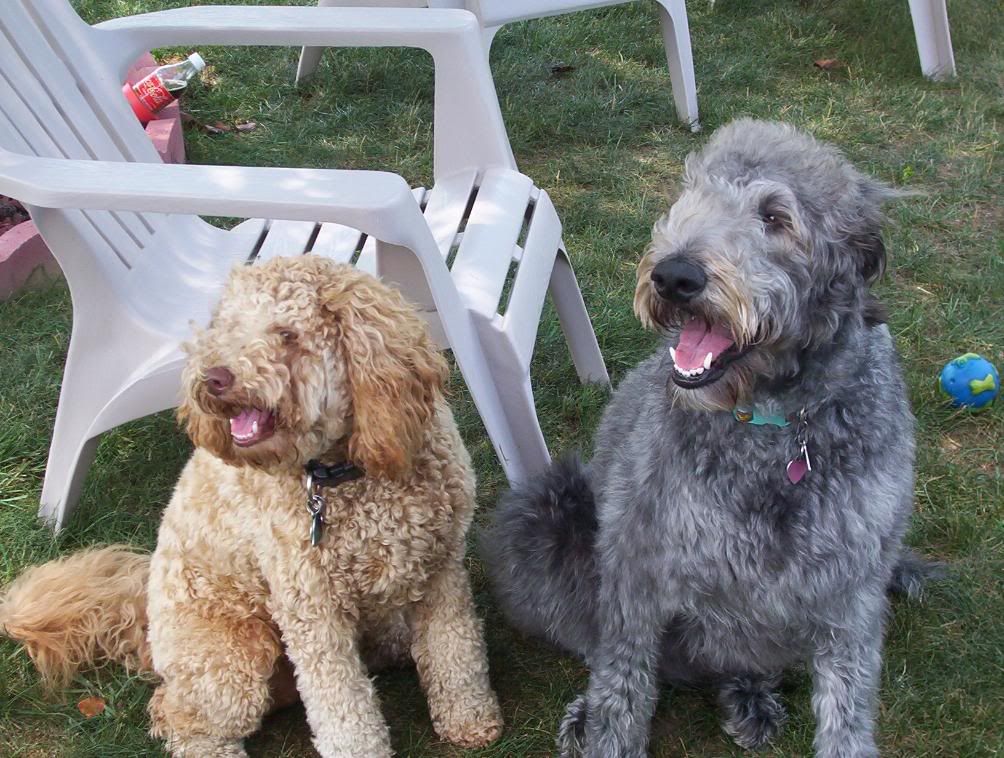 What a great day!!! We really enjoyed our "mini-doodle romp!" :lol: